How to Start A Vlog - for Beginner
Found more and more friends around you vlogging? Want to record your own vlog, but don't know how to start? If you're looking for a step-by-step guide to learn how to make a vlog, then here's a detailed tutorial to go. Let's dive in and get started now.
Step 1. Understand Basic Information of Vlog
When you decide to make a vlog by yourself, some "first" things you need to know are some of the basic information of VLOG, including what is a vlog, normal vlog rules, can you start a vlog without any technical experience, etc.
◆ What is vlog: Vlog is defined as a video blog or video log, and shortened to vlog, which documents a person's life, thoughts, interests, ideas, experiences, works, etc.
◆ Vlog rules: Non-fiction, relatively complete storytelling and personal creation are basically the characteristics that distinguish Vlog from other videos. So, try your best to meet these characteristics. Of course, after you upload and share the vlog to the video-sharing platform like YouTube, you also need to follow the different rules of these platforms.
◆ Technical experience: As a newbie to vlog, you may wonder whether vlogging requires technical skills, or what kind of skills are needed. These are all you need to know in advance. Actually, even if you have no technical skills, starting a vlog has become so much easier now.
Step 2. Choose Your Vlog Topic
After you have a preliminary understanding of vlog, the next thing you have to do is to determine the theme of your vlog. A right yet good theme helps have a greater chance of success of your vlog. Then, how to choose a suitable vlog topic?
First, pick out and collect the vlogs and vloggers you like most. Watching these vlogs carefully, researching and analyzing these vloggers. During the process, you need to pay more attention to some important details:
● How do they reasonably arrange the entire vlog content?
● How do they start and end their vlog?
● How do they interact with their subscribers or audience?
● What is their average video length?
● What did their fans comment on?
● What is their matching technique of video content, color tone, background music, narration, etc.?
After you have got and summarized the issues above, you will probably be able to determine your vlog theme. However, we suggest that you'd better combine your interests as well. Vlogging a topic that you feel passionate about or interested in. In this case, you may get more inspiration while vlogging. When encountering any difficulties in the process, it is easier to overcome psychologically.
Step 3. Prepare the Materials for vlogs
The third step in preparing the materials needed to make a vlog. You'll need to prepare the vlogging camera, camera bracket, and other props you need in your vlog.
In order to give your audience an excellent visual experience, and to make yourself look better in the vlog, try to choose a good camera. Of course, this does not mean that you need to spend a lot of money to buy high-end video equipment, but that you need a good device to ensure that you shoot the effect you want.
A good camera helps you save both your time and energy while presenting good visual effects. In a word, having a good camera is important for being successful in your vlog.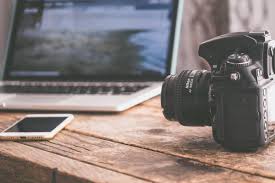 Step 4. Start a Vlog
The preparatory work has been completed. Now, you can start recording your vlog according to your theme. And here are some tips we collected for vlog beginners:
● The biggest feature of vlog is that someone speaks to the camera. So don't be stingy about telling what you see and feel in your vlog. Remember not to be silent for too long, and that will make your vlog awkward.
● Stay calm and relax. Presenting a real self in front of the camera, your usual real estate, rhythm, etc. This kind of keeping the authenticity of people and things is also a reason why vlog has become popular.
● Remember to interact appropriately with your audience in the vlog. For example, you can estimate your audience to say their feelings, some of their thoughts, or some expectations of your video, etc. This can bring you closer to your audience, and get some inspiration for making vlogs. Moreover, that will let you understand the shortcomings of your vlog, and then make improvements to your vlog.
● Ensure a good video quality. This requires you to pay attention to the factors that affect the clarity, such as the light when shooting. At the same time, make sure to speak clearly.
Step 5. Edit Your Vlog
Editing vlog is one of the most important steps to make a good vlog, and this is quite necessary before you upload it online. To edit your vlog, you have to take advantage of some professional vlog editing tools.
There are lots of vlog editors in the market, but you'd better choose a safe and clean software. We would like to recommend a 100% secure video editor for vloggers - WinX Video Converter. According to its introduction, it can trim a long video file, add subtitles, crop video, merge video episodes, etc.
Step 6. Upload Vlog on YouTube
Anyone can sign up with a free video-sharing platform like YouTube, Instagram, Tiktok, etc. Just sign up for a platform you would like to post your vlog. And here, we take YouTube for an example.
How to upload a vlog on YouTube:
Open YouTube Studio and sign in your YouTube account.
In the top right-hand corner, click on the video icon and choose "Upload Video" button.
Select the vlog you'd like to upload.
Add the basic info, including title, description, thumbnail, playlists, audience, age restriction.
You can choose the advanced settings by selecting MORE OPTIONS. From here, you set language, subtitles, and closed captions, tags, category, etc.
Add vlog elements. You can add "cards" and "end screens" to show viewers related videos, websites, and calls to action.
Preview and publish your vlog. You can choose your vlog's privacy setting and pick the publish time by opening the "Visibility" page.
For more details, you can refer to this guide: Upload videos in YouTube Studio.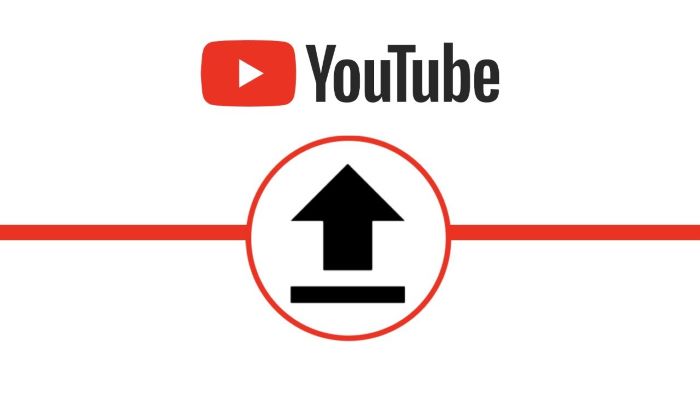 Tip: When you finally develop your own vlog community, remember to update your vlog frequently - to be an active vlogger for your audience.
Bonus: How to Make Money from Vlogging
Just getting started with your vlog, but not quite sure how to actually make money doing it? Here are the top 3 ways to make money vlogging:
● Paid ads: When your subscribers reach a certain number, many companies will advertise their products or services in your vlog channel.
● Sponsorships: As long as you have enough subscribers, you can find a sponsor and they will be happy to sponsor you.
● Online stores: When vlog promotes your own online store, it should be really beneficial to your subscribers.
● For more ways to start a vlog and make money, just turn to this post: How to start a vlog and make money.