DVD Player Says Unknown Disc? Now Fix This Error
Unknown disc is a very common DVD player problem. Our DVD player may say "UNKNOWN DISC" for certain DVD and even all DVDs we insert. This error is usually caused when the DVD is dirty, region locked, or in a DVD player incompatible format, or when the laser lens of the player is dirty or broken. Below are the steps to fix unknown disc error on DVD player when you cannot play DVD on PC, HDTV, Xbox, etc.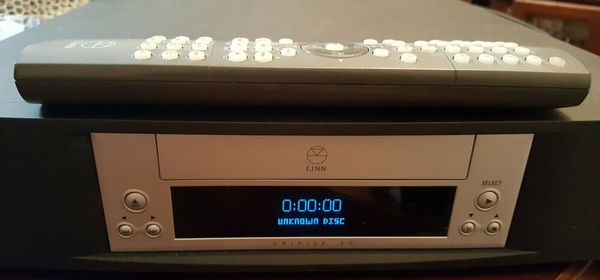 Step 1. Find out the Cause of Unknown Disc Problem
1). DVD player. Is the issue related to the disc or the player? To figure out this, you can put the problematic disc into another DVD player or a computer disc drive and see if the disc can play properly or not. If the disc can be read by other devices, then the unknown disc error is to do with the DVD player you are using. Switch to another DVD player.
2). DVD Disc. Otherwise, the problem is to do with the disc. Another way is to put other discs in the DVD player with the issue. If it says unknown disc for all discs, the problem lies in the player.
Step 2. Fix DVD Player Unknown Disc Error
1). If the disc is the problem, you need to clean it if it is dirty, repair it if it is scratched, or re-burn it if it is a self-burned disc and uses a disc format that the DVD player doesn't support. If the problematic disc is bought online, you'd better check if the region of disc matches with that of DVD player.
2). If the DVD player is the problem, you can try cleaning the laser lens with a lens cleaner disc. If cleaning doesn't solve unknown disc problem, you may need to change the lens or buy a new player.
Tried everything that can be done but still get unknown disc error from DVD player?
The best workaround: convert DVD disc to digital file with WinX DVD Ripper Platinum.
Analysis: DVD players often use cheap components and they quickly wear out. As a result, players will say unknown disc, no disc, or gives other errors when we try to play a disc. And the fragile disc is also the usual cause of DVD not playing. But through digitizing DVD discs, we will never be troubled by those problems. We can play the digital copies of the discs without inserting disc into DVD player or DVD drive.
Support a wide range of DVDs, even if they are region-locked and copy-protected.
Offer 350+ output profiles to help rip DVD to MP4, AVI, ISO, iPhone, Android, etc.
Finish a DVD ripping within 5 minutes by using hardware acceleration and other techs.
Keep the original quality. Also support deinterlacing video.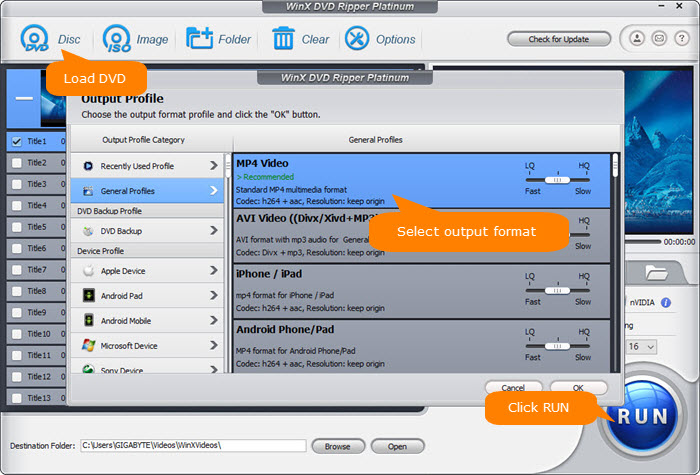 Disclaimer: Digiarty Software does not advocate ripping commercial DVDs for any illegal purpose. You're suggested to refer to the DVD copyright laws in your country before doing so.