How to Fix a Burned/Commercial DVD that Skips and Freezes
Why do DVDs freeze and skip? How to make a DVD stop freezing and skipping?

I've bought many professionally manufactured DVDs from big companies over the years and have had several freeze up (pause during playback) while watching them. At first, it seemed to be only on Dual-Layer DVDs, but some of them were single layer DVDs.
DVD skipping and freezing issue is not new for many of you. It happens on a burned home disc, an old classic DVD and even a new DVD release. What should be blamed for the skipping error on DVDs? The corrupted/improper DVD disc, the DVD player or DVD drive not reading discs, DVD region code or something else? We will help you figure out the reasons and also solutions in the following part.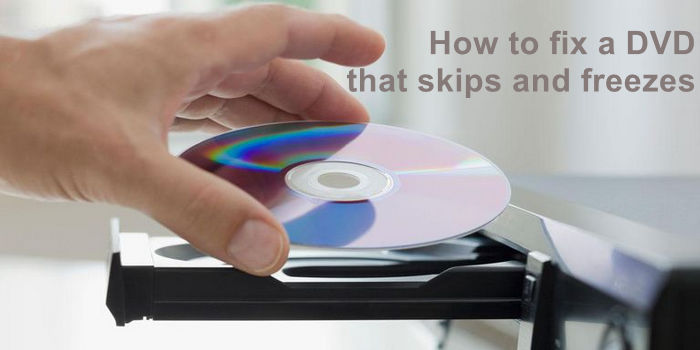 WinX DVD Ripper Platinum - A Versatile Way to Fix DVD Skipping/Freezing
This DVD to digital ripping software is able to rip both burned and commercially copy-protected DVDs, even if they are scratched, to mainstream formats to MP4, MOV, AVI, MKV, iPhone, iPad, Android and 420+ more quickly! 100% safe and clean to resolve DVD skipping and freezing problem.
Why DVD Skips and Freezes While Playing
If you play your DVD on a vibrating surface or while shaking the player vigorously, you may find the picture freezes or skips. But putting DVD player on a solid vibration free surface can completely avoid freezing and skipping? No, that kind of issue sometimes also happens. Below are main reasons why DVD skips or freezes during playback.
1. It may be caused by the DVD disc
When a DVD skips or freezes, the first thing you need to do is to check whether your DVD is stored properly. Anything like dust, fingerprints, smudges, scratches, or other foreign matters on the surface of the DVD may prevent DVD from functioning properly.
2. It may be caused by malfunctioning DVD player or DVD drive
Because of disregarding cleaning, dust may have accumulated on the laser lens of your DVD player or DVD drive. Or because of long-term use, perhaps the laser has weakened or the laser servos and motor are wearing out. All will lead to freezing or skipping when playing DVD on DVD player or DVD drive.
3. The DVD player and DVD disc are incompatible
It is not necessarily the problem with your DVD player or DVD disc when a DVD freezes and skips. It could be a result of DVD player and DVD disc incompatibility. They may be manufactured for different geographical regions. For example, the DVD player may be produced to play discs encoded with region code 1 while your DVD disc carries region code 2 (How to play region 2 DVD in US >>).
How to Troubleshoot A DVD That Skips or Freezes
1. Clean your DVD disc
If it is dirty and scratched, wipe it with a soft lint-free cloth which is specially made for cleaning discs and always sold at computer software stores. And you should pay attention to the way of cleaning. Instead of wiping disc in a circular motion, you should start from the innermost circle and wipe out to the edge softly in a straight line. Reinsert the disc into the DVD player and play the disc to check if the issue is resolved.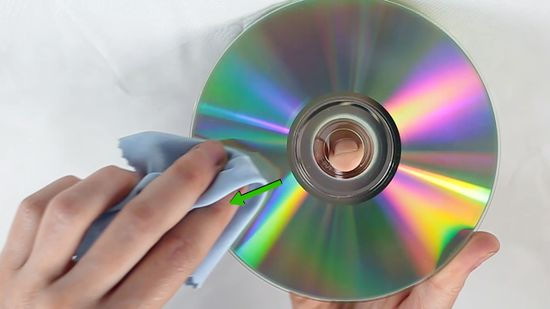 If your DVD is clean and scratch-free, there may be other reasons for the skipping and freezing. Put your DVD into a different player or drive and see if it can play correctly. If it still doesn't work well, the problem is possibly with the disc itself.
2. Replace the Purchased DVD
If it is a store-bought commercial DVD, there may be a manufacturing defect on the disc. You can request a replacement from the store. The common reason for the defect is that the disc is warped, but you may be unable to notice it. Although it's a minor flaw, some picky DVD players still can't read it. So, you'd better make a digital copy of your DVD to watch the content on another device.
3. Burn the DVD with a different burning speed
If the skipping and freezing issue happens with a burned DVD, the cause is probably that you burned on a low quality disc or you burned DVD using a wrong burning speed. Try another high-quality brand blank DVD or try burning with a different burning speed. A slower burn speed is recommended.
4. Clean the DVD player and DVD drive
To get rid of skipping or freezing, you need to clean your DVD player or DVD drive regularly. If cleaning doesn't help solve the issue, you may need to buy a new device. Alternatively, you can rip DVD to a digital file with WinX DVD Ripper Platinum and play the content without using DVD player or DVD drive. Moreover, this workaround is more cost efficient.
5. Fix DVD player incompatibility issue
To make DVD player read a DVD encoded with a different region code without skipping, you can modify the player to be region-free or remove the region code of the DVD. Another solution to fix incompatibility issue is to rip DVD. We can benefit a lot from DVD ripping:
After ripping you will get a region-free digital file which can be played on any device you like. And you no longer need DVD player or DVD drive for playback.
The video ripped from DVD won't freezing or skipping.
It can prolong the life of your original DVD, because after ripping you can put your DVD on the shelf and use the digital copy.
See more: how to change DVD region code on DVD players, what to do when DVD player not reading discs
So, how to rip and copy DVDs to fix skipping issues?
To begin with, you need to download a DVD ripper. WinX DVD Ripper Platinum is a good choice for ripping DVD. It can convert region-locked DVDs, PAL, NTSC format DVDs, as well as those encrypted by RCE, UOP, Sony ArccOS, Disney X-Project, and more. It will use level-3 hardware acceleration to boost DVD ripping speed while keeping the original quality. Built with intuitive interface, this tool is very easy to use.
Step 1. Insert the DVD that skips and freezes into computer's inbuilt or connected external DVD drive.
Step 2. Open WinX DVD Ripper, click 'DVD Disc', and then you should the see DVD under 'Select the source DVD disc'. Simply hit 'OK' to move on.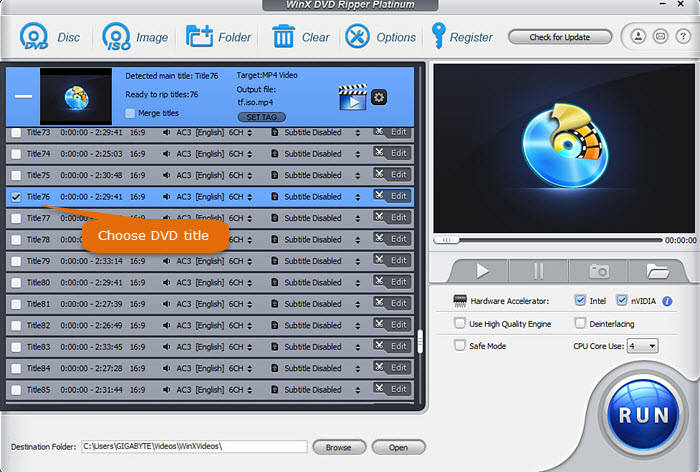 Step 3. Choose a format from Output Profile list according to your own needs and hit 'OK'. You're able to rip DVD to MP4, MOV, AVI, iPhone iPad Android, game consoles, hard drives or USB flash drive as you like.
WinX DVD Ripper Platinum will select the main title for you automatically. If you need to choose a different one or choose more titles to rip, just check the box(es) before target title(s).
Step 4. Hit 'RUN' to begin ripping the DVD. The whole process may cost a few minutes only. Certainly it depends on your computer configuration and the output profile you choose.
▪ Disclaimer: Digiarty Software does not advocate copying copy-protected DVDs for any commercial purpose and suggests referring to the DVD copyright laws in your countries before doing so.