How to Fix a Burned/Commercial DVD that Skips and Freezes While Playing
Why do DVDs freeze and skip? How to make a DVD stop freezing and skipping?
Many users have encountered skipping and freezing problem while they play DVDs through a standalone DVD player or computer's DVD drive. That issue could happen on a burned DVD and a pressed DVD, an old DVD and a brand new DVD.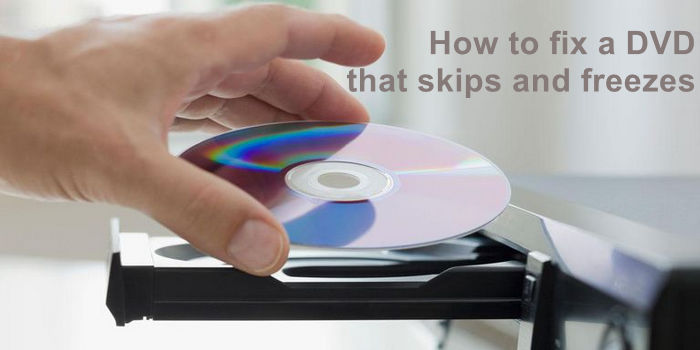 What causes DVDs to freeze up momentarily? I've bought many professionally manufactured DVDs from big companies over the years and have had several freeze up (pause during playback) while watching them. At first, it seemed to be only on Dual-Layer DVDs (recorded on both sides of disks), but some of them were single layer DVDs.

I've made a few home movies, and burned them on to DVDs. When I play them on a regular DVD player (Sony), the movie skips/freezes from time to time.
So, which should be blamed for the skipping and freezing issue? The corrupted/improper DVD disc, the DVD player or DVD drive not reading discs, DVD region code or something else? We will help you figure out the reasons for the problem and also solutions in the following part.