2018 Best Five 4K UHD Video Players for PC/Mac | Player Download & Review
Choose your favorite 4K video player for watching super clear 2160p video on computer!

Bonus Tip: Hardware Acceleration for 4K Videos Playback
Hardware acceleration is essential for video playback, especially for large UHD 4K files. It can help you get rid of video choking or other issues, because GPU is much better equipped to render video than a CPU.
Likewise, hardware acceleration is also a big deal when it comes to converting 4K videos. WinX HD Video Converter Deluxe - one of the best video converters - has been customized for 4K videos with the optimization of hardware acceleration. It supports level-3 hardware acceleration uniquely, making the most of advanced Intel QSV and NVIDIA CUDA/NVENC to quicken decoding, processing, and encoding. Apart from speedup, hardware acceleration is indispensible to convert 4K videos with high bitrate. This tool makes it easy to convert and compress 4K videos to solve "4K video won't play" issue.
More and more 4K content comes out. Meanwhile, more and more people want to have a look at what a 4K video looks like. In addition to streaming 4K movies on Netflix, Amazon and other channels on specific TVs, there's also demand on watching 4K UHD videos on computer. Is it possible? Of course yes, only if you have a powerful computer supporting 4K playback as well as a 4K video player that is compatible with your OS. If you're looking for the best 4K player, just stop here. This is because we will present the roundup of best five 4K UHD video players for Windows PC and Mac in the following part.
Top 5 Best Free 4K UHD Video Players | Free Download and Reviews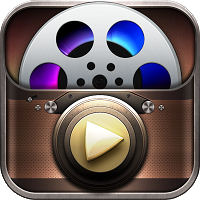 #1. 5KPlayer ★★★★★
Platform: Windows & Mac
License: Free
The first best 4K media player we want to introduce to you is 5KPlayer - a relatively new but powerful player. Free as it is, it is clean and safe to use. Any malicious stuff is excluded. It is a player that can work well on Windows 10, 8.1, 8, 7, and lower, and Mac edition can also run perfectly on new macOS High Sierra and previous operating systems. With DXVA2, Intel QSV and NVIDIA hardware acceleration integrated, this UHD player allows you to play (4096x2160, 3840x2160) 4K 60fps, 48fps or 30fps video at any format (e.g. MKV) without choppy, lag, or other problems.
In addition to playing 2160P 4K videos, it can also play 5K/8K videos, play video/audio in almost all formats, free download 4K content from YouTube, Vimeo and other sites, stream media for iPhone, iPad, Apple TV, etc.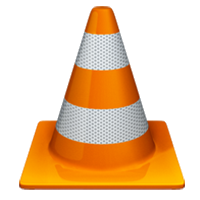 #2. VLC Player ★★★★☆
Platform: Windows, Mac, Linux
License: Free
VLC is one of the most popular best free media players, offering 4K playback initially at version 2.1 which was released in 2013. Just like the above mentioned 4K video player, it stays far away from spyware, ads and doesn't track users. It allows you to input 4K videos encoded by virtually all codecs for playing. Despite that some VLC users said that 4K video is choppy or lagging, it is still a choice.
VLC is also a multifunctional media player. Besides serving as a (4K) video player for PC, Mac and Linux, it can also play DVDs, audios, stream media over computer networks and transcode multimedia files.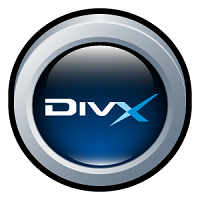 #3. DivX Player ★★★★
Platform: Windows & Mac
License: Paid
DivX Player is another HD video player, supporting high-quality video playback up to 4K. It is optimized for playing videos in MKV, HEVC (H.265), AVI, MP4, DIVX and more. While playing 4K videos via DivX, you can fast forward or rewind to your wanted time point quickly, select chapter, create playlist based on your own needs, and switch seamlessly among soundtracks to hear other languages. And Resume Play enables you to jump right back into the scene you left off quickly.
Note:
1. There's an open candy in DivX 4K player download package. Make sure to clean it while installing.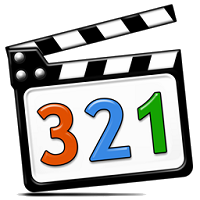 #4. Media Player Classic and K-Lite Codec Pack ★★★☆
Platform: Windows
License: Free
Media Player Classic, also known as MPC, is an open source free media player, mimicking the look and feel of Windows Media Player 6.4. As a matter of fact, MPC on its own cannot play 4K UHD videos. It needs the help from K-Lite Codec Pack. To make things easier, you are suggested to download K-Lite Codec Pack full package which covers Media Player Classic. Despite that it can work on even the oldest computers, you still need a more powerful system to perform 4K playback.
MPC is also a 100% clean 4K UHD media player. No advertisements, no toolbars. You may feel relieved the use greatly.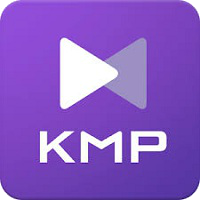 #5. KMPlayer ★★★
Platform: Windows & Mac
License: Free
The final best 4K media player is the famous KMPlayer. At first, it only serves for Windows users. But in April, 2016, a Mac alpha version was released for Mac users with OS X 10.6 or later operating system. It supports for a wide range of file formats and can play videos in superb quality, including 4K UHD. According to the description in its official site, the PC edition only works on Windows 2000/XP/Vista/7(32bit). If you need a 4K video player for Windows 10, 8.1 or 7 (64bit), you'd better choose another program, such as 5KPlayer.
Tutorials you may need:
[1] How to Fix KMPlayer Doesn't Work/Play Problems & Errors
[2] KMPlayer Doesn't Play MP4, FLV, MKV Files Problems [Solved]
5KPlayer is worth a try if you want to play 4K UHD videos on Windows or Mac computer. For more details about 5KPlayer, you can check the product page or free download this 100% FREE, clean and lightweight package to have a shot.