Posted by Donna Peng - Contact Author

Troubleshoot Burned DVD Won't Play on DVD Player/Computer

Polay Created DVDs with Ease: The solution most recommended by us [85%]
A member reported on Quarter to Three forum that a few DVDs made from a collection of video clips from a recent trip for his daughter failed to play the DVD player hooked to his TV. There are many causes for the problem. How did you burn the DVD disc? What type of black DVD disc did you use? What DVD authoring software did you use? What is your DVD player? Many factors can influence created DVD playback. If the DVD you burned won't play on DVD player or computer, try the following simple fixes.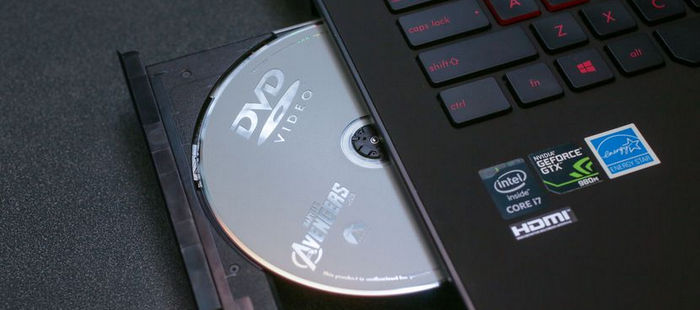 WinX DVD Ripper Platinum - An Ultimate Solution to Fix Burned DVD Not Playing [85%]
Rip DVDs you created to MP4, AVI, MOV, etc. digital format compatible with DVD player or computer .
Fix scratched or damaged DVDs during DVD copying process.
No.1 fast DVD ripping speed and high quality thanks to level-3 hardware acceleration, multi-core CPU, hyper-threading tech, and High-Quality Engine.

Download WinX DVD Ripper Platinum for Windows


Download WinX DVD Ripper for Mac

to convert
Possible Reasons for Burned DVDs Not Playing
• Old DVD player firmware.
• DVD disc format is not compatible with your DVD player.
• DVD is not clean. DVD has scratches, dust, labels, fingertips, etc.
• DVD burning speed is too fast to play on DVD player.
• Your DVD burn goes bad. There are some disc-burning errors that you ignored.
• Your disc uses a wrong standard, NTSC or PAL.
Try the Following Tips When Your Burned DVDs Won't Play
• Test your DVD or computer with other DVD discs to verify if your player plays other DVDs. If your DVD player or computer won't play other discs either, there seems to be issues with your DVD player.
• Check the type of DVD disc you use. There are many formats of DVDs, such as DVD+R, DVD+RW, DVD-ROM, DVD-RAM, etc. You should ensure the DVD player and DVD burner you are using support the format of DVD disc.
• Clean your burned DVDs. Your burned DVDs that has dust, dirt, fingerprint, scratches, etc. won't play smoothly on your computer or DVD player. Scratched or damaged burned DVDs may skip or jump during playback. Use our tips for fixing scratched burned or commercial DVDs.
• Slower DVD burn speed. Try burning your DVDs with a lower write speed. When burning a DVD, you have option to choose the burn speed, like 2X, 4X, 8X, or more.
• Check if your DVD players are compatible with the standard your burned DVD disc is using, NTSC or PAL. Many DVD players only support one standard. If you use the wrong standard, burn a new disc. Confused about these two standards? Use a different model of DVD player that is compatible with your computer-burned DVD discs. Some old DVDs are said to don't support any optical discs except commercial ones (check which formats your DVD Player supports). Also remember to update your DVD player firmware.
Video Tutorial: How to Fix Burned DVD Not Playing