The Recommended System Requirements to Edit 4K in Premiere Pro
There is no doubt that Premiere Pro is a perfect choice to edit videos. However, when it comes to editing 4K videos, many users complain that they cannot edit 4K UHD videos in Premiere Pro. Actually, 4K editing has been supported in Premiere Pro for a long time (check the complete 4k video errors and solutions). For example, Premiere Pro CC (2018) gets native 4K and 8K support with Adobe and AMD partnership to make it more efficient at handling 4K and 8K video files.
So if you're running on a Premiere Pro version that supports 4K editing, the only reason is that your system requirements are not strong enough to edit 4K in Premiere Pro. In this article, I'd like to share you to recommended Premiere Pro 4K editing system requirements.
Part 1. What Factors Affect 4K Editing in Premiere Pro CC?
4K video requires a lot on system requirements when editing in Adobe Premiere Pro CC, from file format, processor, GPU, storage, monitors, motherland, hard disk and more. To make it clearer, let's go to the specific.
1. File format
To edit 4K in Premiere Pro, you must ensure your 4K footage can be imported to it without error. You may have encountered problems like "cannot import HEVC to Adobe Premiere Pro" or "Premiere Pro no video/audio" issues. It's all about file format.
Besides, digital footage formats vary from camera to camera. If you're editing 4K footage from 4K cameras like a GoPro HERO, DJI drone, JVC GY-HMQ10, or Sony FDR-AX1, then the demands aren't much more than that of low compression HD because the bitrates are similar. While if you're working with 4K raw files recorded by Blackmagic Ursa Mini or Sony NEX-FS700, they require more storage and processing power since have much higher bitrates.
If your 4K files cannot be imported to Premiere Pro smoothly, you're suggested to convert 4K to Premiere Pro supported formats or codecs with WinX HD Video Converter Deluxe. It accepts any kinds of 4K footage and converts them to MP4, MOV, MKV, H.264, HEVC, VP9, and 420+ profiles fast with almost original quality reserved.
2. Memory
Editing 4K in Premiere Pro needs a really huge space on RAM. It requires minimum 32GB for editing 4K media or higher. If you're running RAM intensive programs like Adobe Photoshop or After Effects simultaneously with Premiere Pro, it needs more RAM. Thus, as the memory is not that expensive nowadays, you can consider the 64GB RAM. 3. Hard Disk
The speed of a piece of ordinary mechanical hard disk is generally 100Mb/s, even lower to 30Mb/s only. While the transmission speed of 4K marterial editing requires 400Mb/s at least. Thus, you may need accelerate the speed via the arrays. The array speed with RAID5 can reach 420Mb/s, which is enough for 4K editing in Premiere Pro. Of course, you can also use solid-state SSD, which is much faster, up to 500Mb/s. But the disadvantage is that they have less space than arrays.
If you have dozens of hours 4K marteries to edit and backup, you're suggested to choose arrays hard disk. If you're simply editing files less than 1 hour, like publicity videos and short films, solid-state SSD is enough to work fine for a lot of native codecs.
4. GPU
For PR 4K editing, the graphics card's I/O performance is the key. it's all about the smoothness of the final display of your 4K data. Beyond that, the video memory and bit width of the video card should be large enough to ensure a large enough data channel. Usually, it requires a graphic grad of 6GB 192bit and the above. That means 4K video editing GPU should at least be GTX 1660 Ti.
Here are some GPUs recommened of different levels:
Midrange: GeForce GTX 1650, GeForce GTX 1650 SUPER, GeForce GTX 1660, GeForce GTX 1660 SUPER
High-end: GeForce GTX 1660Ti, GeForce RTX 2060, GeForce RTX 2060 SUPER, GeForce RTX 3060Ti, GeForce RTX 3070
Enthusiast: GeForce RTX 3080, GeForce RTX 3090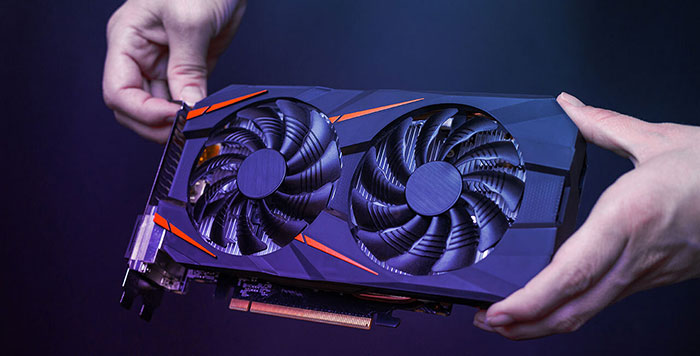 5. CPU
All video encoding and decoding work needs to be processed by CPU. It's the data center in the whole 4K clip. therefore the CPU processing speed and I/O performance affect the flow speed of the whole 4K data.
As for choosing a CPU, you need a level 3 caching on a CPU of 12MB or more for 4K video editing in Premiere Pro, such as 12MB of 8700K, 16MB of 2700X. Also, 16 or 32 hyper-threading CPU of high frequency, better between 3.5Ghz and 5Ghz, is more recommended. Another thing is that it's better to choose a CPU with Intel HD Graphics since the built in Intel QSV Sync Video tech is able to encode or decode 4K footage with hardware acceleration.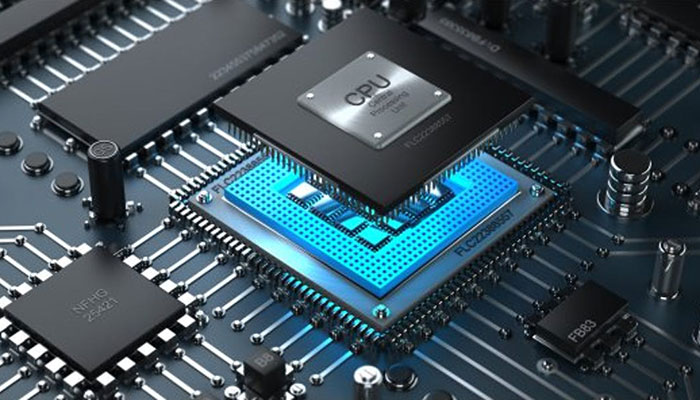 6. Motherboard
The motherboard is the bridge between the hard disk and CPU, memory.The speed of data transfer between hard disk and memory is closely related to the motherboard. The better the I/O performance of the motherboard, the faster the 4K data will pass between hard disk and memory. The I/O performance of the motherboard is determined by the frequency and dual channel characteristics of the motherboard. Thus, you should choose the motherboard that supports dual-channel memory, USB 3.2, lightning high-speed port.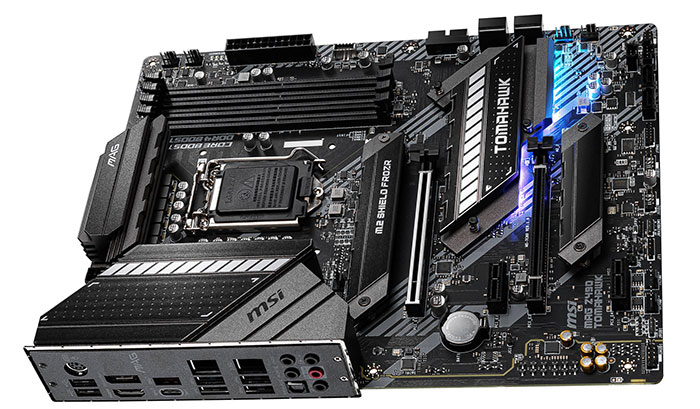 7. Monitor
Much of the time you can edit 4K but cannot play the 4K with the best visual. That's because you don't have a 4K monitor. You know, 4K monitor is usually expensive. If you edit 4K footage occasionally or just edit some small projects of 4K, you can connect your 4K TV as the 4K monitor instead. As the graphic card is connected to the monitor, you need make sure the GPU port is at least HDMI 2.0 or DP 1.4.
Part 2. The Recommended Premiere Pro System Requirements for 4K Editing
To ensure a smooth 4K video editing in Premiere Pro, we have complied the best system requrements for 4K editing based on the above above factors.
Processor (CPU): Intel® 7th Gen or newer CPU – or AMD Ryzen™ 3000 Series or newer CPU on Windows, Intel® 6thGen or newer CPU on macOS
Operating System: Microsoft Windows 10 (64-bit) version 2004 or later, macOS v10.13 or later
RAM: 32 GB for 4K media or higher
GPU: 4 GB of GPU VRAM. For a list of recommended graphic cards, click here >>
Hard disk space: Fast internal SSD for app installation and cache. Additional high-speed drive(s) for media
Monitor resolution: 1920 x 1080 or greater
Part 3. 4K Video Editing PC Build on a Budget (Under $1500)
Want a PC for editing but don't quite have this budget? To give you a reference for 4K editing system build, we've picked the best bang-for-your-buck components we could find to create the best PC build for 4K editing under $1500.
Product

Price

Processor

AMD Ryzen 7 3700X

$308.99

Motherboard

ASRock B450M Pro4-F

$69.95

RAM

Corsair Vengeance LPX 32GB 2,400MHz

$195.99

GPU

GeForce GTX 1650 128-Bit

$449.66

Storage

Addlink S70 1TB M.2 SSD, Seagate Barracuda 2TB HDD

$169.99 + $55.49

Case

Cooler Master MasterBox QL300 + Noctua NF-F12

$48.49 + $19.95

Power supply

Corsair CX 550W Bronze

$73.93

Total: $1392.44