[Review] Best 5 Windows Movie Maker Alternatives for Windows 10/11
A diverse of movie making and video editing software are stuffed into the market toughening the task to dig out an excellent alternative to Windows Movie Maker for Windows 10. Through a careful evaluation, we list following top five replacements which are suitable for different users ranging from rookies to veterans.
Why a video converter can be Windows Movie Maker alternative? WinX HD Video Converter Deluxe not only works as a format changer, but a photo slideshow maker and video editor.

Main Features:
• Create a video from photos of wedding, birthday party, graduation ceremony etc, and embeds matched background music. Photo order can be sorted by data and file name ascendingly or descendingly. Interval time is set as 4 seconds by default, while other options (2/6/8) can be chosen.
• Crop, trim, join, and edit video clips. External subtitles (.srt) can be easily added to videos. You can also adjust parameters, like video bit rate, frame rate, aspect ratio, resolution and audio bit rate, sample rate, channel to make the resulting file fitter to your devices.
• It's a 4K video editor that will edit 4K, 1080P, HD videos smoothly without stutters or bufferings.

Brief Review: It is highly recommended to novices who are seeking for an easy-to-use Windows Movie Maker alternative for Windows 10. Although it doesn't provide more advanced and complex effects for video editing, it gives essential tools to make a photo slideshow and edit video hassle-free. What's more, built-in 1000+ video/audio codecs can output video in any format for Windows, Mac, Web and mobiles.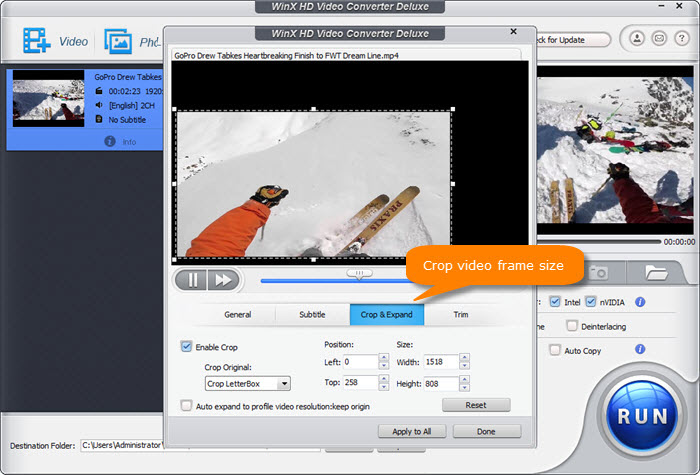 Adobe Premiere Pro is professional movie making and video editing software. It owns numerous customers over the world, from personal users to professional filmmakers. Even some features films (such as Deadpool, Peter's Dragon) are edited using it.

Main Features:
• Adobe Premiere Pro supports a wide range of video formats (like virtual reality/3D/8K videos) and audio codecs. It's easy to trim, rearrange, cut, move, and stretch video clips in Timeline, add transitions and onscreen titles with text effects (stylization/animation etc.). Advanced options are available to expand your editing skills. Lumetri Color panel can adjust colors and apply effects to make video more vivid. Select Audio on this workspace and you can embed soundtrack as well as add transitions, adjust levels, customize audio effects or use presets.
• Premiere Pro is a part of Adobe Creative Cloud. Integrating with other applications in this cloud, for example After Effects, Adobe Stock and more, you can make a more creative and appealing movie. And Adobe CreativeSync can connect everything included in the package across desktop and mobile apps.

Brief Review: Adobe Premiere Pro is definitely more powerful than Windows Movie Maker, which can not only do what Windows Movie Maker does, but offers more to get deeper editing. It is the perfect choice for an expert, while an initiate should spend much more time to master its workflow.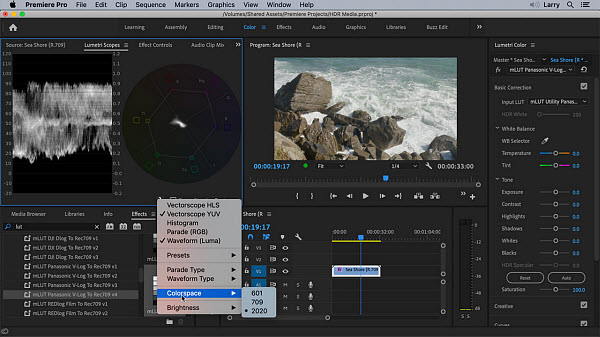 Bottom Line
All above best Windows Movie Maker alternatives work well on Windows 10 and lower versions. Some offer fundamental options while some feature rich tools. Depending on individual needs, select the most appropriate one.
• Create videos from photo album with background music to MP4, AVI, MOV, H.265, FLV etc. for playing on Windows (10)/portable devices or sharing on YouTube, Facebook, Twitter, Instagram and more.
• Free download all types of videos from 1000+ sites (YouTube, Vimeo, Dailymotion etc.) and convert 8K/4K/(1080P) HD local or online videos to MP4, AVI, WMV for editing via Windows Movie Maker.
• Crop, trim and add subtitles for videos. Adjust video/audio parameters, aspect ratio, resolution, frame rate, bit rate and more.