Can't Rip Beachbody Insanity Workout DVDs or Other Exercise DVDs?
Is it possible to rip Insanity workout DVD or other Beachbody's exercise programs? Yes. WinX DVD Ripper can help you to digitize workout DVDs for keeping exercise and keeping yourself entertained during COVID-19.
Introduction to Insanity® Workout DVD
Insanity® Workout is a popular fitness program produced by Beachbody. It is mainly a high-intensity aerobic exercise that requires exercisers to undergo hell-like sweating training for calorie burning and muscle toning to reach the final aim of weight losing/maintenance, body shaping and health promotion.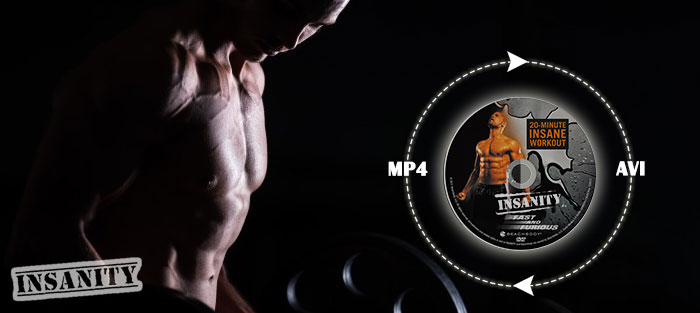 The most challenging workout ever put on DVD is available from official site (i.e. INSANITY® 60-Day Total-Body Conditioning program), stores or online stores, for example, INSANITY Base Kit - DVD Workout can be purchased from Amazon, eBay, etc. The extreme home workout DVDs have been sold over the world, by both males and females. Can't rip Insanity Workout DVDs? Please read further.