2017 Free DVD to MP3 Converter for Windows (10) - Extract DVD Audio to MP3 Format
Tutorial on How to Rip DVD to MP3 with 2017 Best Free DVD to MP3 Converter for Windows (10)
What is DVD?
Digital Versatile Disc (DVD), a type of optical disk technology similar to the CD-ROM. DVDs are commonly used as a medium for digital representation of movies and other multimedia presentations that combine sound with graphics It consists of movies compressed in MPEG-2 format, allowing you to play them on DVD players and computer DVD-ROM drives.
What is MP3?
MP3 stands for MPEG1 (or MPEG2) Audio Layer III. MP3 is a popular compression format used for audio files on computers and portable devices. It supports compressions of up to 44 kHz.
How to Choose DVD to MP3 Converter for Windows/Mac
Most often, to convert DVD to MP3 is for backing up the episode in the DVD movies which you favor. By converting your DVD video clips to MP3 format, you are allowed to upload them to portable players to listen at anywhere you go. Thus you have to think what kind of DVD to MP3 converter you need.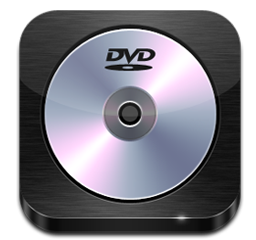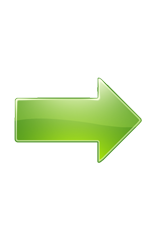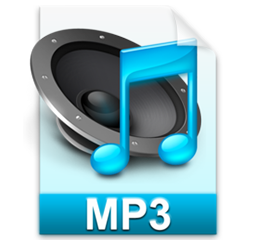 Best DVD to MP3 Converter for Win (10)
WinX DVD Ripper Platinum
Best solution to rip DVD to MP3 on Windows (10/8/7) and other formats like AVI, MOV, MPEG, etc.

WinX DVD Ripper
Best solution to rip DVD to MP3 on Windows (10/8/7).

WinX DVD Ripper Platinum completes the conversion pretty fast and with little impact on system resources compared to software of the same kind. - Boogerman (Miracletutorials Editor)
When looking for a good DVD MP3 converter software, you should look for these features:
1. High Speed
2. Audio Quality
3. Friendly User Interface
4. Ability to converts different types of DVD formats
5. Advanced functions to convert DVD to video formats
After you find a DVD audio ripper with all these features, you should look to see if there is any free trial version. This way you can run the software to see if the software is right for you. Of course, most exiting thing is that you can find any free software meets your requirement. After search engine, I find WinX Free DVD Ripper is good one can fulfill all the above requirements. And best of all, it is free. But I am afraid of being attacked by virus, or disturbed by spyware. I took a look at the review of this DVD to MP3 converter, fortunately it is really good one without any virus, spyware, adware, etc. So I download WinX DVD Ripper from their site.
It also has free version for Mac named WinX DVD Ripper Mac Free. I think they are the best free DVD to MP3 audio converter running on PC and Mac.
How to Convert DVD Audio to MP3 with Free DVD MP3 Converter
Then how to converter my DVDs to MP3? Before I install it, this problem bothered me a lot. But everything became clear when this free DVD to MP3 converter is well installed. With designed user-friend interface, it is very easy to use even for new users, like me. Below is the basic steps to convert DVD to MP3 with this free DVD Mp3 converter:
Step 1. Insert the DVD you want to extract, and launch WinX DVD Ripper. You can load real DVD by clicking "DVD Disc" button or DVD folder by clicking "Folder" button.
Step 2. After loading DVD, the DVD's information, such as title, subtitle, duration, output etc., will be shown in the file list. Select an output video format as you need. To convert DVD to MP3 you can click "To Music" button.
Step 3. Trim video. You can convert any favorite video clip to MP3 music by dragging sliders to set start time and end time.
Step 4. Set output folder. Music will be stored in your MP3 player automatically if you choose your MP3 player as your destination by connecting MP3 USB cable with computer.
Step 5. After finishing the above settings, check the files needed to convert in the file list, and click "Start" button on the main interface to start converting the movie.
Disclaimer: Digiarty Software does not advocate ripping/copying copy-protected DVDs for any commercial purpose and suggests referring to the DVD copyright laws in your countries before doing so.
Tips:
1. Change audio effect
If you want to change the original audio effect, you can set the video quality, audio sample rate, audio channel, and so on.
2. Capture picture
If you find any image you like in the video, just click "Snapshot" button under the preview window to store the image in your folder.
WinX DVD Ripper is not only a DVD MP3 converter, but also a professional DVD to Video Converter. It can convert DVD to all popular video formats, such as DVD to MP4, DVD to WMV, DVD to FLV, etc. More information about this free DVD to Audio/Video Converter, you can find at : https://www.winxdvd.com/dvd-ripper/
Also need to extract MP3 audio from DVD or rip copy protected DVD to MP4, AVI, H.264, MPEG, WMV, MOV, FLV, M2TS, etc? Please turn to WinX DVD Ripper Platinum