Best Free DVD Flick Alternative for Windows 10 and Lower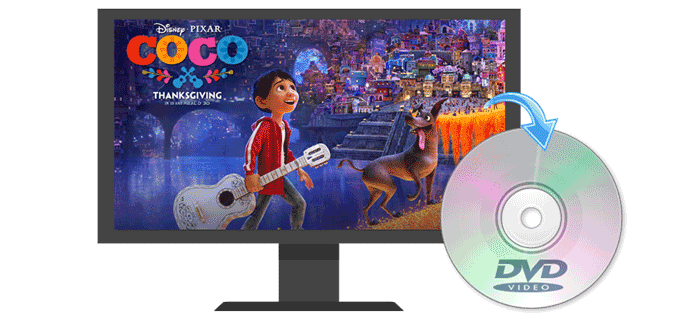 The free DVD Flick alternative here helps fast burn almost all videos you own to high-quality DVDs.
DVD Flick, popular in the United States, United Kingdom, Germany and other countries, is a free open source DVD authoring program for Windows. It is available to convert videos to DVDs for playback on DVD player, Media Center or Home Cinema Set. Also, it allows users to import subtitles, audio tracks, and menus to help burn a professional-looking DVDs.
The latest version of DVD Flick available to download is version 1.3.0.7 which was released in 2009. Since there's no more active development for ages now, it is inevitable to run into large or small problems while burning DVDs with DVD Flick. If you can't fix DVD Flick issues some of which are listed below, downloading a free DVD Flick alternative is supposed to be the best workaround.
"Couldn't open flv files. It says corrupted to all my flv files."
"I updated to Windows 10 several days ago. I love Windows 10 but DVD Flick doesn't work well with it."
"I downloaded this tool, and I guess it worked, but the picture quality went down a bit, and the audio and video got out of sync by about half a second."
"Twice now, on two different computers it goes through the burning process, all the encoding and stuff, but when the DVD is "done" everywhere I try it says it's blank! My computer, a DVD recorder, my ps3, they all say it's blank. It just went through 3 - 4 hours "burning" but not actually doing anything!"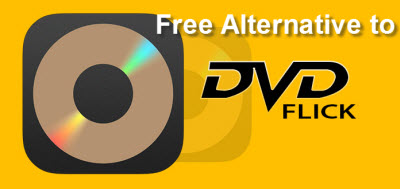 Now we'll introduce a free DVD Flick alternative for those who are sick of DVD Flick because of badly slow DVD burning speed, can't recognize source videos, incompatible with PC, low-quality output with audio and video out of sync, a lot of processor power required, or other matters.
The Best Free DVD Flick Alternative - WinX DVD Author
[Windows 10 & lower, 32 bit & 64 bit]
• It is permanent free and clean.
• Never requires for massive processor power.
• It burns almost all videos to DVDs at super fast speed.
• High-quality output. No video audio sync error.
Best Free DVD Flick Alternative for Windows 10, 8.1/8, 7, Vista
Google DVD author, DVD burner and the like, we will seek out many programs that do the same thing as DVD Flick. But when it comes to an alternative to DVD Flick, WinX DVD Author is worth recommending. This isn't an open source tool, but it is exactly free to burn videos to DVDs on Windows, perfectly compatible with Windows 10 and lower. Read on to check more details about this no-charge DVD Flick alternative and see if it is the replacement you long for.
WinX DVD Author arrives with many terrific features:
• This is permanent free DVD burning software without setting limitations on features.
• It is safe to download and use, because it isn't bundled with adware, malware, or anything hazardous.
• Like DVD Flick, this alternative program is able to burn nearly all videos to DVDs, such as videos in MP4, MKV, AVI, VOB, FLV, MOV, ISO. Check how to burn MP4 to DVD, MKV to DVD, AVI to DVD.
• Users are also allowed to create DVD menu, insert subtitle track, and background music.
• Supported discs include DVD+R, DVD-R, DVD+RW, DVD-RW, DVD DL+R, DVD DL-R, DVD DL+RW, DVD DL-RW. Users can burn PAL DVD or NTSC DVD based on their own needs.
• WinX DVD Author is equipped with Deinterlacing tech, high quality decoder and encoder engine, thus it always exports marvelous video quality without glitches or sync issues. Dolby Digital AC-3 audio is supported.
• Different from DVD Flick using a lot of processing power but working exceedingly slow, it occupies little CPU and utilizes powerful decoder encoder engine to boost transcoding and burning speed efficiently.
• If there's unwanted segment in your footage, trim it off simply by setting start and end time. No need to bother third-party tool.

Free DVD Flick Alternative User Guide: How to Use WinX DVD Author for DVD Burning?
Like what you do with DVD Flick, first you should download and install this alternative program on Windows PC. And then we could burn videos to DVDs following the steps below.
Step 1: Insert a blank recordable DVD disc into your DVD-ROM. Open WinX DVD Author, and then choose "Video DVD Author" from right of the main interface.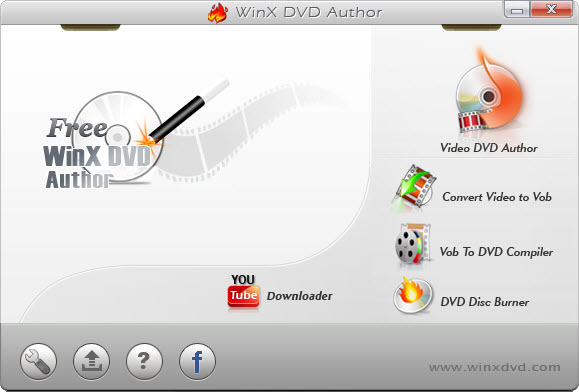 Step 2: At the new pop-up window you should see "+" button at the bottom left. Click it to open the videos you want to burn to DVD.
Other things you can do at the screen include:
• Clip off unwanted part from source videos;
• Add/remove video clips, change the order of videos;
• Add external subtitle track, specify subtitle language and font size;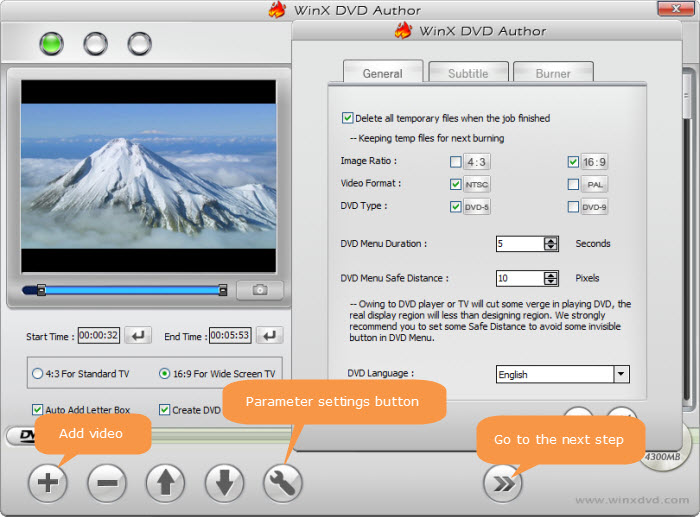 Step 3: If you select "Create DVD Menu" option in step 2, then you will be directed to a panel to create title menu and chapter menu. There're several background templates for choosing. Certainly, it is eligible to choose one from our local library. Also, we can insert desired background music for our menu. Next, type in proper text. Click ">>" when you finish it.
Step 4: Change output property if necessary. And then click "Start" to initiate converting and burning process. This free DVD Flick alternative will convert your videos to VOB first and then burn VOB to DVD.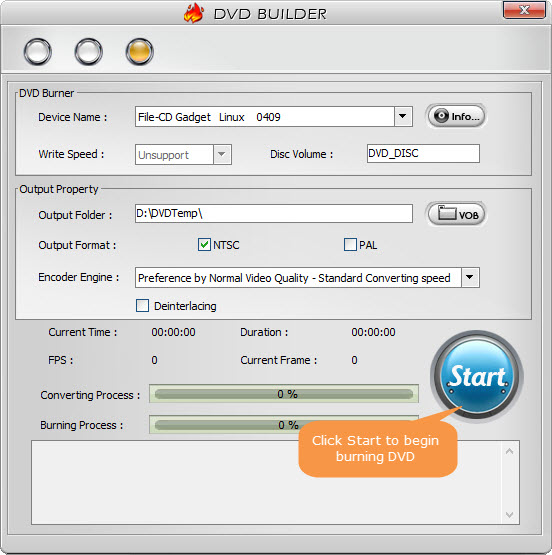 The Bottom Line:
WinX DVD Author is worth trying when you need a free program like DVD Flick. It possesses some similar features with DVD Flick yet works better and faster than DVD Flick thanks to advanced inbuilt techniques.
WinX DVD Author
WinX DVD Author is a free and one-stop DVD creation and burn tool. It can convert and burn almost all videos to DVD, such as MKV, M2TS, M4V, AVI, MP4, MPEG, WMV, 3GP, DviX, Xvid, ASF, MOV, FLV, H.264, RM, RMB, OGG, QT, etc with top quality and fast speed.