Top 3 Free Open Source DVD Burner Software
1. InfraRecorder
InfraRecorder is a free open-source CD and DVD burner for Windows 7, Vista, XP, and 2000. It debuted in 2006. In 2007, it was rated as the best free alternative to commercial DVD burning software by CNET. But the pity is that there has been no development activity since the release of V0.53 on September 1, 2012.
Main features:
▪ Create custom data, audio and mixed-mode projects and record them to physical discs. Dual-layer DVDs are supported.
▪ Create and burn data and audio disc images.
▪ Blank (erase) rewritable discs using four different methods.
▪ Fixate discs (write lead-out information to prevent further data from being added to the disc).
▪ Import session data from multi-session discs and add more sessions to them.
▪ Extract WAV and ISO image files from discs.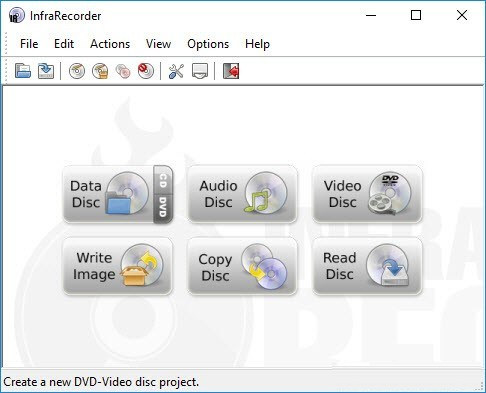 2. DVD Flick
DVD Flick is another Windows-based open-source DVD burning program. The stable release of DVD Flick is 1.3.0.7 (2009-6-26). Since the development of this software has been discontinued for more than 10 years, many users are looking for DVD Flick alternatives.
Main features:
▪ Supporting 53 file container formats, 72 video codecs and 42 audio codecs, it can burn many video files to DVDs.
▪ Allow creating a DVD menu, importing audio tracks and subtitles to compose a DVD-Video movie and burn it to a disc.
▪ Create an ISO image for later burning.
▪ Support four subtitle formats: SubStation Alpha (.ssa/.ass), MicroDVD (.sub), SubRip (.srt) and SubView.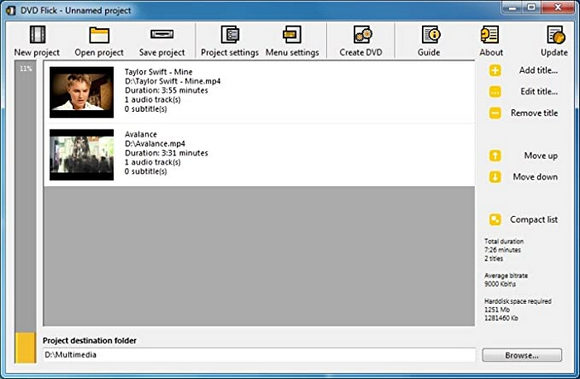 3. DVDStyler
Unlike InfraRecorder and DVD Flick which are compatible with Windows only, free open-source DVDStyler can burn DVD on Windows, Mac, and Linux. It was initially released in 2003. It is now available for download in a stable v3.1 released on May 19, 2019.
Main features:
▪ Create DVD video with self-designed DVD menu or premade menu template.
▪ Support adding multiple subtitle and audio tracks into DVD.
▪ Accept lots of video and audio formats as inputs, such as MP4, MPEG-2, and MP3.
▪ Allow importing of image file for background.
▪ Make photo slideshow.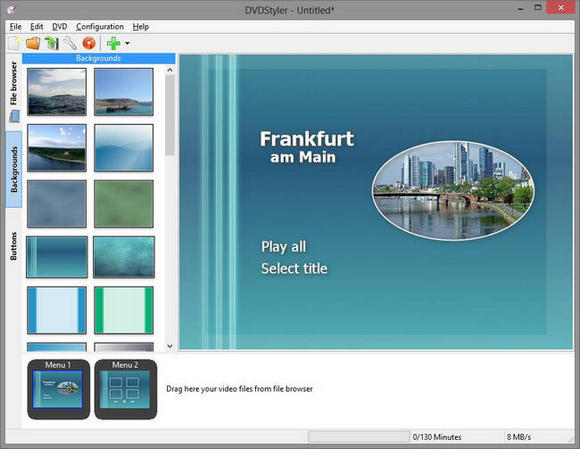 A Free Closed Source DVD Burner You'll Want to Try
Besides those open source DVD burners, we also want to share a 100% clean, free, and closed source DVD burning program with you, namely WinX DVD Author. This DVD writer software has been recommended by many consumer technology news and reviews sites like TechRadar[1]. It was rolled out in 2006. It is now still available to download and use on 32bit and 64bit Windows 10 or lower.
Main features:
▪ Burn video DVD from almost any video formats like MP4, MKV, AVI, VOB, MPEG, FLV, MOV, ISO and VIDEO_TS folder.
▪ Make a professional-looking movie DVD by creating menu, adding subtitle, choosing High Video Quality engine, etc.
▪ Create a DVD at super fast speed by making use of its powerful decoder encoder engine.
▪ Trim off unwanted parts before burning video to disc.
▪ Download favorite YouTube video for later offline watching and even burning.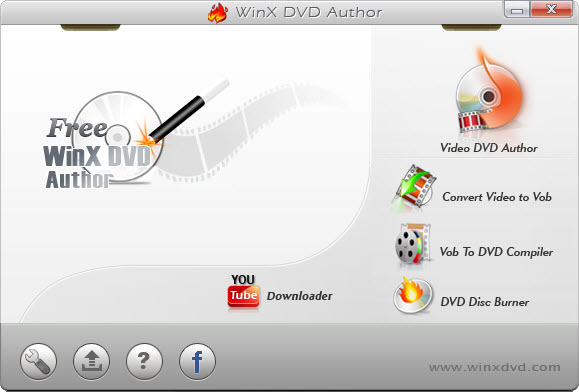 References
1. "
Best free DVD burner 2020: to burn videos and data to disc
". TechRadar.