How to Copy Damaged DVD Disc in Windows 7/8/10
Plastic DVD discs are easy to be smudged, broken, cracked, and scratched because of bad handling, or get disc rot because of physical or chemical deterioration. When a DVD gets damaged, the disc is probably unreadable. It could skip or freeze in certain areas while playing. Can you still recover data from damaged DVDs? Yes, there're chances. Googling around and you may find there're some programs announcing that they can copy files from damaged DVDs. And there're physical means to repair broken DVDs. Since you have come to this article, you don't need to find answers from Google search results. In this article, we'll show you:
1. The best DVD copy software to copy damaged DVD (with how-to guide)
2. How to repair damaged DVD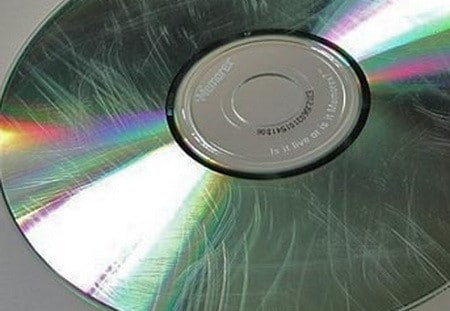 The Best DVD Copy Software to Copy Damaged DVD (with How-to Guide)
Some people reported that when they tried to copy a movie file from a DVD to PC's hard drive directly through the copy and paste function of Windows 7/8/10, they got "Invalid MS-DOS function" error message. Actually, this is because the media is corrupted or copy-protected. You can use VLC, 5KPlayer or any media player you'd like to use to check if the DVD can play properly or not. If there're playback problems such as skipping and freezing, I'm afraid to tell you that the DVD is already damaged and that's why you cannot copy file from DVD to computer.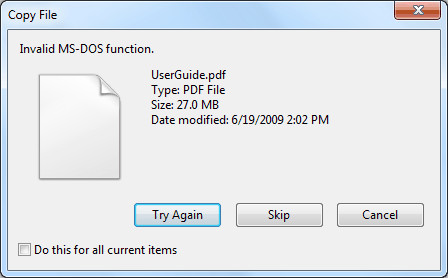 If you're a Windows user looking for a way to copy damaged DVD, you're highly recommended to try WinX DVD Copy Pro. This DVD copy software is designed with a cutting-edge bad sector recover engine which can read broken sector, fix bad sector, and skip blank sector. And it also gives you the option to specify how many sectors you want to jump when encountering bad sectors. It won't stop DVD copying or give CRC error and the like when it finds bad and unreadable area.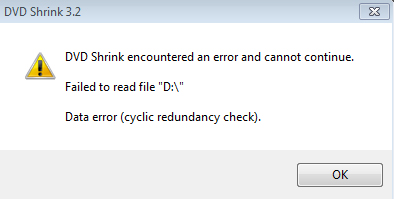 Besides handling physically damaged DVDs, WinX DVD Copy Pro can also copy DVDs with Sony ARccOS bad sector which is a kind of DVD copy protection scheme used to stop users from cloning DVDs.
WinX DVD Copy Pro offers many features:
1. Clone your damaged DVD to another blank DVD.
2. Copy corrupted DVD to ISO image file or VIDEO_TS folder for saving on computer hard drive or an external hard drive. Certainly, you can also re-burn them to DVD when you are free.
3. Copy the main movie from your broken DVD and save it as MPEG2 file with all audio and subtitle tracks.
4. Recover certain chapters, video track, or audio track only from problem DVD.
5. Utilize sector-by-sector DVD copy mode to copy full DVD and maintain original quality.
Free download WinX DVD Copy Pro and follow our guide to copy damaged DVD to another DVD or to computer.
Step 1. Put your damaged DVD into the DVD drive, and then open WinX DVD Copy Pro. From the left side bar of this software's main interface you will find:
Full DVD Disc Backup options: Clone DVD to DVD, Clone DVD to ISO, Copy DVD to VIDEO_TS Folder
DVD Title Backup: Copy to Single MPEG2 File, Copy DVD Chapter, Extract Video Only, Extract Audio Only
Just choose a DVD copy option based on your own needs. Here, we choose 'Clone DVD to ISO' as an example.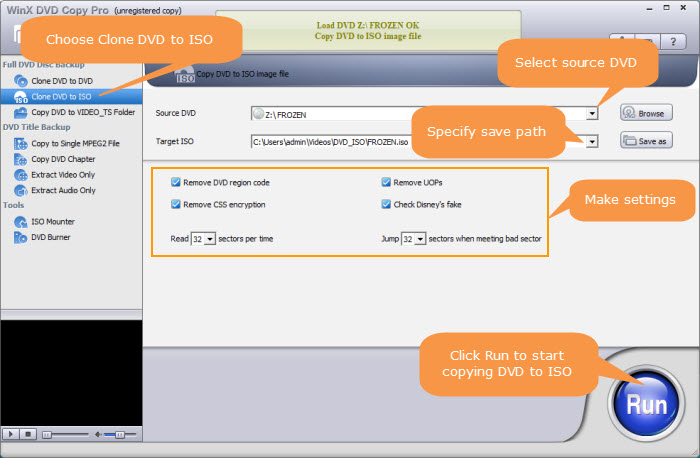 Step 2. Select the source DVD which should be already listed and specify a directory to save the resulting file if the default target directory doesn't meet your needs.
Step 3. Check Remove DVD region code, Remove UOPs, Remove CSS encryption, and Check Disney's fake if you attempt to copy a store-bought DVD. Specify how many sectors (1, 16, 32, 48, or 64) you want WinX DVD Copy Pro to read and how many sectors to jump when meeting bad sector.
Step 4. Hit 'Run' to begin copying files from damaged DVD.
Disclaimer: Digiarty Software does not advocate ripping commercial DVDs for any illegal purpose. You're suggested to refer to the DVD copyright laws in your country before doing so.
You may Repair Damaged DVDs by Using These Methods
After copying files from damaged DVDs, some people might also want to fix corrupted discs for watching or collecting. The following methods might help, but are not guaranteed to work and may further damage the disc, so try them on your own risk.
1. Clean your damaged DVD
This is the first fix you should try when a DVD has read errors. And it does solve the issue sometimes. You should use a soft lint-free cloth, a dab of warm water and mild detergent to clean disc.
2. Fill the scratches on DVD with oil-based or wax-based substances
You can use toothpaste, peanut butter, shoe polish, lip balm, banana peels and more to fill the gaps caused by scratching.
3. Correct the scratches on DVD with heat
Exposing your scratched DVD to the heat from an incandescent 60W bulb can soften the plastic and make it playable.
4. Resurface your DVD
You can go to a local video rental store to use polishing machine to resurface it. It won't cost much, maybe $2.5 only. Alternatively, buy your own polishing machine which costs about $20. Warning: This trick usually works once, but it is like getting your disc brakes machined - as a consequence your disc will be too thin to work. So once you have rescued scratched disc with this method, make sure to create a copy.
If you have success with certain method, it is advisable to make a backup of your DVD. It totally depends on you to make full disc or movie-only backup. God knows when your DVD will become unreadable again.