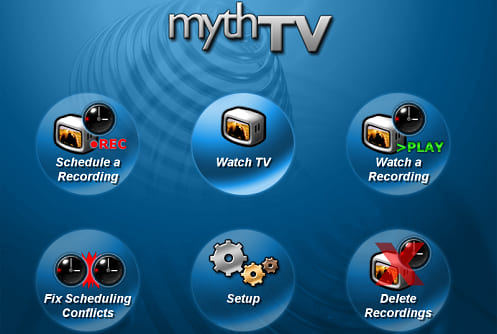 3. Myth TV
Property: Free, open source
The last top Windows 10 Media Center alternative falls on Myth TV, a free open source media center and digital video recorder (DVR). Thanks to its plugin architecture, it can be transformed into a home media center suite, helping manage your media collections, keep you up to date with the weather, etc.
And the most important feature of this Windows Media Center replacement that I want to mention here is it can record TV shows. Moreover, you can pause, skip and rewind them. More surprisingly, it can detect and skip commercials.
Note: Myth TV is originally developed for Linux, and can be compiled on Windows. However, the pre-compiled application is not yet officially available.
Certainly, there are many other good programs like Windows Media Center in the market, for example, VLC, MediaPortal, and Plex. You are free to choose any one you like to replace Windows Media Center as part of Windows 10.