FLV vs MP4 - Which One to Choose for Online Videos or Mobile Device
FLV and MP4 are commonly used video container formats. But users still fall into a dilemma when it comes to choose one format between FLV and MP4. Which one is better on earth? Which one is recommended for YouTube, twitch, etc. online video platforms? And which performs better for iPhone iPad mobile devices? No hurry. You can find all the answers and reach your own conclusion after you read the following comparison between FLV and MP4 container formats in nitty-gritty details.
Free Convert FLV to MP4 for Better Compatibility without Re-encoding
To remux FLV to MP4 format, try WinX Video Converter. Its "Auto Copy" mode enables you to free remux FLV to MP4 without re-encoding once it detects both your input and output codecs being the same. Certainly, if you need to convert FLV (VP8) to MP4 (H264/HEVC) with different codecs, it also makes that happen, and does it in a manner that is 5X faster speed (advanced Level-3 GPU hardware decoding & encoding) and 98% quality kept (High Quality Engine).
With support for an expansive range of video and audio codec format, this FLV to MP4 converter also works like a charm in converting MP4 to FLV, video to MP4 H.264, HEVC, MOV, AV1, SWF, MKV, AVCHD, WMV, 3GP, MPEG, MP3, iPhone ringtone, AAC and more.
Part 1. What are FLV and MP4?
What is FLV?
Flash video FLV is a container format designed to deliver digital video content over the Internet using Adobe Flash Player version 6 and newer. It comes with a .flv or .f4v file extensions. The FLV format is regarded as a fabulous option when it comes to video online streaming on social network platforms like YouTube, Twitch. It's relatively small in file size so that FLV video can be easily downloaded. However, support for Adobe Flash Player officially ended in 2020, opening FLV flash video will end up with "Adobe Flash Player is no longer supported" error in elder browser. You can convert FLV to MP4 or other HTML5 video to fix the error.
What is MP4?
MP4 (aka. MPEG-4 Part 14), first released in 2001, is a digital multimedia container format most commonly used to store video and audio, and meanwhile it can also be applied to store other data such as subtitles and still images (FLV can't store). Like FLV, it also can be used for online video streaming over the Internet. The only filename extension for MPEG-4 Part 14 files is .mp4.
Part 2. FLV vs MP4: Side-by-side Comparison
The current modern video formats have much in common. Meanwhile, they still have their own uniqueness. You can get a profound understanding about FLV and MP4 after you dive into the detailed comparison between FLV and MP4 in file size, compatibility, quality & subtitle.
#1. FLV vs MP4 - Size
Both FLV and MP4 are containers holding various data (like codecs), they are nearly identical but differ most in their supported codecs. And codecs matter a lot in video file size, cuz it decides how it compresses video & audio data internally. In terms of MP4 vs. FLV for size and compression, MP4 files tend to be smaller than FLV files. Roughly FLV is estimated to be 1.2% bigger than MP4.
#2. FLV vs MP4 - Usage and Compatibility
It's as plain as plain can be. MP4 has better compatibility than FLV. MP4 is friendly to almost all platforms, devices (Windows, macOS, iOS, Android), players, drivers, software, game consoles, sports camera (GoPro), drone (DJI), etc.
In contrast, FLV is compatible with most web browsers, but not mobile browsers. As for Apple ecosystem like iPhone iPad iMovie, Apple TV, FLV is still not knocking Apple's door open to let it in. The influence of FLV will subside gradually since the multi-media market share is occupied by more and more smartphones and many other mobile devices. #3. FLV vs MP4 - Quality
MP4 trounces FLV again in this round - quality. MP4 supports more video codecs encoding than FLV and more importantly some of those video codecs are famous for their higher efficency in video encoding like H264, HEVC. HEVC is especially worth a mention. In comparison to MP4 AVC, HEVC offers from 25% to 50% better data compression at the same level of video quality, or substantially improved video quality at the same bit rate. However, MP4 supports HEVC codec while FLV doesn't have the knack to utilize HEVC codec for encoding. Therefore, MP4 edges out FLV in video quality.
#4. FLV vs MP4 - Subtitle Support
MP4 supports menus just like in DVDs while FLV doesn't. MP4 also supports captioning or subtitles, so MP4 video footages can possess multiple subtitle tracks and you can choose from any of them. Subtitles are unsupported in FLV video and they're usually embeded into video.
Part 3. Which Video Format is Better, FLV or MP4?
To sum up, MP4 format has advantages over FLV in file size, quality, compatibility and subtitles, almost every aspect. Moreover, H264 or HEVC in MP4 container format will be hardware decoded while FLV is software only- not only is there a performance difference, but it will save battery life. Technically you can embed H.264 inside a FLV wrapper, but it doesn't work the way as it does in MP4 container format.
Of course, there is no one format that works on everything. And some users prefer FLV to MP4. As they say, flash videos are mainly made for the web so that they stream easily and it is adaptable to even some of the slowest internet connections. That made FLV become the first choice for online streaming on YouTube, Twitch, etc.
Which one on earth is better? Actually, there is no 100% definite answer. Your answer would vary based on different situations. Pick up grounded on your usage scenario and the factors you care most.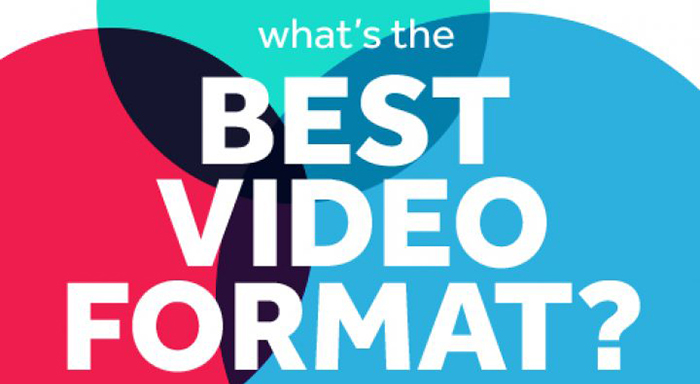 Part 3. FAQs about FLV and MP4
How do I convert FLV to MP4?
It's never a rocket science to convert FLV to MP4. Instead, it's damn easy to remux or convert FLV to MP4 just a click away with a Free Video Converter. After downloading and installing this software on your Windows 10/11 PC, transcode video from FLV to MP4 within 3 simple steps.
Step 1. Open WinX Video Converter and click the + Video button to load your FLV video files. Batch conversion is available.
Step 2. Choose a desired MP4 preset on Output Profile panel. There are MP4 presets for YouTube, Facebook, iPhone, PC, Mac, Android, TV, Xbox One S, PS4/5, and more.
Step 3. Hit RUN to begin converting FLV to MP4. If you want to remux FLV to MP4 without re-encoding, manually tick Auto Copy before hitting the RUN button.
Is FLV lossless?
The Flash Video FLV file format supports two versions of a so-called 'screenshare' (Screen video) codec which is an encoding format designed for screencasts. Both these formats are bitmap tile based, can be lossy by reducing color depths and are compressed using zlib (from wikipedia).
What are disadvantages of FLV files?
Flash files are not recognized by search engine spiders – therefore they do not add to a site's optimization.
FLV is not accepted by mobile browsers, Apple iPhone iPad Apple TV, or other mobile devices.
FLV doesn't support subtitle.
Creating Flash content can be expensive and time consuming.
What is the most efficient video format?
MP4. Almost all the digital devices and platforms support MP4, rendering it the most universal video format nowadays. And the MP4 container format can store a variety of file types, including video files, audio files, text, subtitles, menus and still images.