TikTok Video Formats & Max. Video Length Limit
TikTok is a popular social media app where everyone can enjoy and share videos. You can use the built-in camera and editor to create and post a TikTok video immediately. No problem. But if you want to become a serious creator, you'll sooner or later need to post videos recorded by other devices to TikTok. At that time, it's important to ensure that your videos are formatted optimally for TikTok.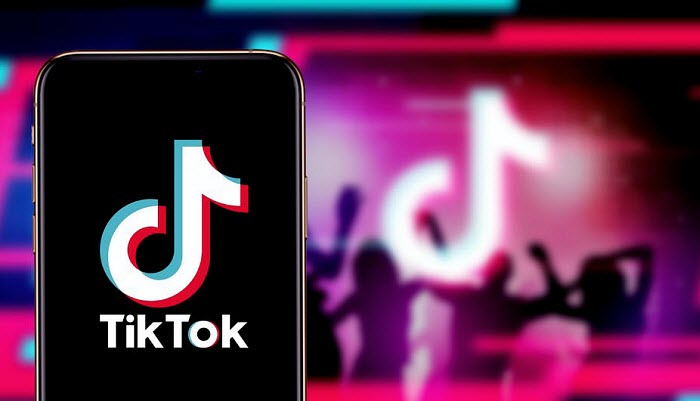 Learn More: Top 10 TikTok Video Editors [Desktop, App & Online]
What video format does TikTok use?
• TikTok video format: .MP4 and .MOV.
• TikTok video format for ads: .AVI and .GIF.
• TikTok video length max limit: up to 60 seconds. TikTok is increasing its video length limit from 60 seconds to 3 minutes.
• TikTok video dimensions and resolution: 1080×1920.
• TikTok max file size: 287.6 MB for iOS and 72MB for Android. For ads, the maximum is 500 MB.
• Orientation: TikTok videos are formatted to be viewed on mobiles. So vertical videos work best on TikTok, but horizontal is also acceptable.
• Aspect ratio: 9:16. 1:1 aspect ratio is also allowed, but it will not be full-screen.
Convert Videos to TikTok Format before You Upload
If you're planning to upload a video to TikTok rather than use the native recorder, make sure the video is optimized for TikTok video format, length, and other specifications. Or TikTok will not allow you to upload videos from camera roll, or it will prompt errors like video format are not supported under this resolution, etc. To convert videos to TikTok formats with the best output results, use the free TikTok video format converter Free WinX Video Converter.
The free converter is able to convert videos to TikTok formats MP4, MOV, AVI, any other formats you may need.
It accepts videos recorded by DJI, GoPro, DSLR cameras, other mobiles or devices, downloaded from websites, ripped from discs, etc.
It will easily cut long videos to shorter pieces to meet TikTok's max limit on video length.
Downscale 4K or higher resolutions to TikTok 1080×1920 without quality loss.
Resize large videos to 40% -90% smaller for easier upload to TikTok. Cut, merge, crop, add subtitles, and more.
How to Convert Videos to TikTok?
Step 1: Load Video
First of all, download the free TikTok video format converter on your computer. Open it and transfer your videos to the computer. On the main interface, click the "+ Video" button on the top toolbar to load the video. You can do it by drag and drop.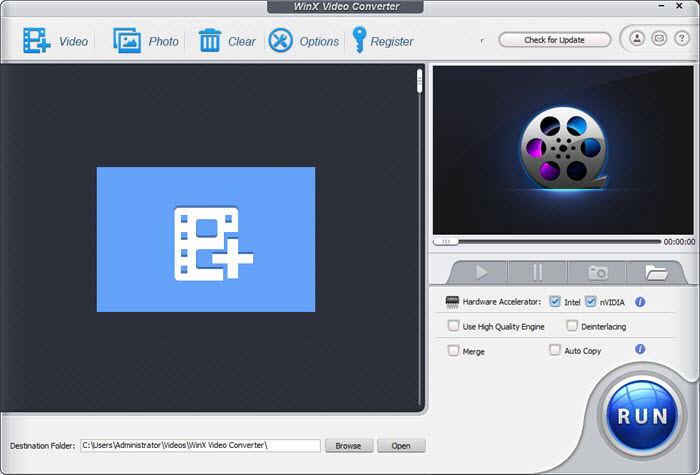 Step 2: Choose a Format for TikTok
To convert videos for TikTok, select a format supported by TikTok. Unless you have a specific purpose, choose "MP4 (H264)" at " PC General Profiles" category in the target format list as output format.
If the video is recorded in 4K or a higher resolution, you need to adjust the resolution to HD 1080P for TikTok. For that, click the gear button beside the selected profile to open the video parameter window. Then open the Resolution drop down menu and tweak the resolution from 4K to 1080×1920.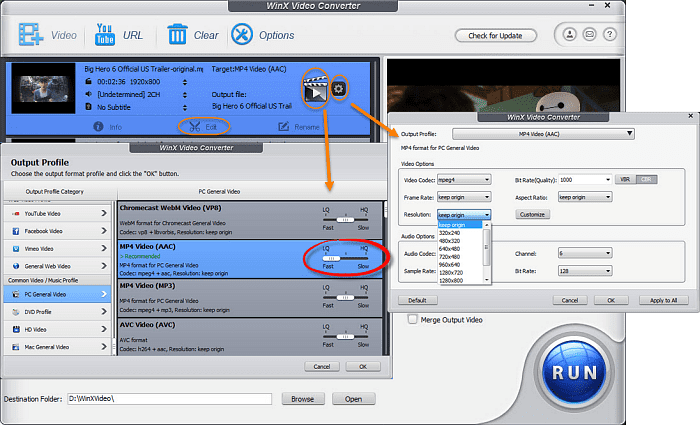 Step 3: Adjust Video Length for TikTok
If your video exceed the TikTok's video length max limit, you'll need to make it shorter. For that, click the Edit button. Check the Enable Trim box and set the Start Time and End Time of the video you'd like to reserve. You can also drag the triangle icon on the progress bar to select the part of the video you want. Here you can also adjust the video aspect ratio to 16:9. Then click Done.
Once all the settings are finished, click the Run button to convert videos to TikTok format, length, and resolution. Then you can upload the video to TikTok from the computer or transfer it to iPhone or Android to upload (see how to upload videos to TikTok).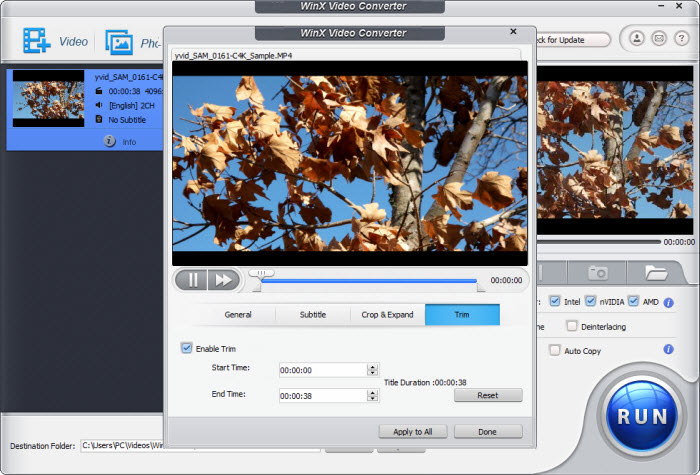 Additionally, you can also activate its video downloader feature, copy and paste a TikTok URL to the box and in such a way to download video from TikTok freely.