Is Plex Legal and Safe to Use? [Plex Support]
Privacy and legacy are important factors that users consider when using Plex Media Server? Is it legal to stream movies, discs, music, etc. through Plex? Is Plex 100% secure to use? Does Plex store and protect the personal information they collect safely? Can I trust Plex? This post explains how to legally use Plex and what personal data Plex has and what to do with them.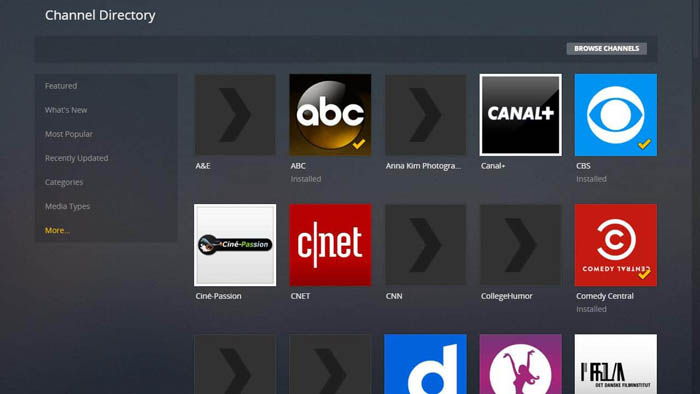 Part 1 Is Plex Legal in the UK, US, Canada, Australia, Germany and Other Countries?
Is Plex legal or illegal? I'm confused here. I was wondering whether Plex is legal or not. If it's legal, when does it get illegal?
Plex itself is a 100% legal media server in the UK, USA, Germany, Canada, Australia, and in other countries. The legality depends on how you get the material you are streaming. For example, if you buy a movie legally, it's legal to watch it via Plex on your device at any place. When you buy a DVD, rip the DVD for Plex, and store it on your media server, it's also legal to stream the DVD on your Plex to your device. However, if you download a movie or song illegally online and watch or share it through Plex, it's illegal. It's what you did not Plex is illegal.
Part 2 Is Plex Safe and Private?
Many users care about Plex security and privacy much.
How secure is Plex? I get my Plex media stored on my NAS (a Western Digital box running Linux). I put all my backups on the NAS. I configure Plex to let people outside of my local network access it?
I wish to keep things private and I found Plex's privacy policy very concerning. Plex stated that "we do not store any metadata about your library, and never will." which means they seem to actively track what users have and do. Is Plex private?
The information Plex collect includes:
Profile information, metadata for personal content, metadata for personal content for integration with third-party control and playback mechanisms, data related to third-party content, information about integrated third-party services, information on our services, information about interfacing software, debugging, and other information voluntarily provided, device information, application information, your collected information, etc.
How does Plex protect users information
Plex offers TLS certificates for encrypted connections among servers, services, and client applications. The personal information they collect is safeguarded, for example, account information is stored on their servers and protected by encryption technologies. Payment and credit information are not stored on Plex servers and are secure and protected by Braintree that offers payment-processing services for Plex. Please review the Plex Privacy Policy for more information.
If you use any Plex plugin or third-party services provided by Plex or other software companies, some of your information is collected and protected by these third-party technologies. Plex isn't responsible for the privacy protection of such information collected by third-party technologies.
Plex collects users' information to know how people interact with products and how to improve them. Many services and programs collect user data. Plex alternatives such as Kodi, Emby, Universal Media Server are no exception. Users can google their privacy policies to get more details. None of them collect data for business or commercial purposes.