Plex on Windows 10 - How to Download and Install Plex App
The Plex Media Player app was removed from the Windows 10 Microsoft Store, replaced by a new app simply called Plex especially designed for desktop. The new app has an awesome new offline capability. The former Sync feature is renamed to Downloads. Use our steps to download and set up Plex Media Server on your Windows 10 machine. If you have any issue trying to install, uninstall, update, or use Plex on Windows 10, check frequent questions and find workaround below.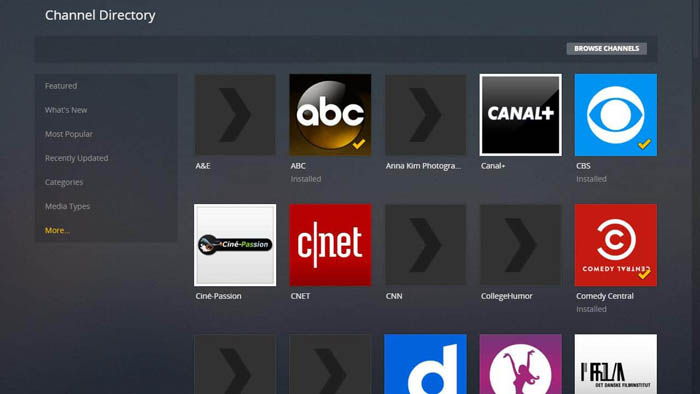 How to Download and Install Plex on Windows 10
1. Go to Plex download page, https://www.plex.tv/media-server-downloads/.
2. click the "Choose your platform" drop-down icon. Choose Windows.
3. Click the Download button to start downloading Plex Media Server for Windows. Now, you save the Windows EXE installer to your computer.
4. Click the EXE installer and follow popping up instructions to install and set up Plex on Windows 10.
5. Open Plex on your Windows 10 computer, click the "+" icon to start adding media.
Note: Plex claims that the new app is not available to the Microsoft Store or any other sites. You'd better get the Plex app for Windows 10 for Plex official Download page we list above.
Plex for Windows 10 Frequent Questions
Plex install fails on Windows 10
The setup fails, showing an error message "Resource is not a valid short file name". Use Microsoft Install and Uninstall troubleshooter, try to uninstall Plex, and re-install Plex. On Windows 10, select Start > Settings > Update & Security > Troubleshoot. Select the troubleshooting you'd like to do, choose Run the troubleshooter.
Can't uninstall/upgrade Plex on Windows 10
Some users can't uninstall, reinstall, or upgrade using the latest installation package from Plex. It gives error 0x80070643 when trying to reinstall, or error "Plex Media Server.exe - Bad Image. (filename).dll is either not designed to run on Windows or it contains an error. Error status 0xc000012f".
Don't remove Plex package cache installer files, such as files stored in C:\ProgramData\Package Cache, C:\Windows\Installer, etc. Otherwise, you'll have issues with uninstalling or upgrading Plex.
Plex official support recommends the Fix It program from Microsoft. Try Microsoft's "Fix It" tool when you are having errors trying to install, uninstall, or upgrade Plex on your Windows 10 computer.
Plex Windows client display is broken
The Plex client looks like an attached picture when trying to play any video on a Windows machine. Try the fix that worked for many users: head to settings > Display and set 'change the size of text, apps, and other items' to a lower value, for example, 125.
Plex not working after Windows 10 update
Plex Media Server Windows desktop app doesn't run after Windows 10 update. If you have such an issue, make sure the Windows 10 update didn't replace your graphics adapter driver software. Try to install an up-to-date version of the drive. Uninstall Plex and re-install it from a download.
Close Plex player, go to \Users\\AppData\Local\Plex and empty out the data folder. Note that this will delete Plex downloaded media from your account and require new logging in.