Slysoft Down | What to Do When Slysoft Is Not Working?
What're the users' big concerns after Slysoft is down? Any Slysoft replacement?
Slysoft is one of the most famous software development companies, known primarily for its product AnyDVD which is able to circumvent copy protections on DVD and Blu-ray and then make a digital copy of the optical media. AnyDVD brings Slysoft fame and fortune, but also risk. Since 2007, Slysoft is under massive pressure, from Websheriff over Irdeto, US department of Justice to AACS-LA. It keeps going for years, but was forced to shut down in February 2016. Opening Slysoft.com, we can only see a message:
"Due to recent regulatory requirements we have had to cease all activities relating to SlySoft Inc. We wish to thank our loyal customers/clients for their patronage over the years."
Slysoft was down for legal issues. This is not only a bad news for Slysoft developers and staff members, but also causes panic among AnyDVD users as well as other Blu-ray/DVD ripping software followers.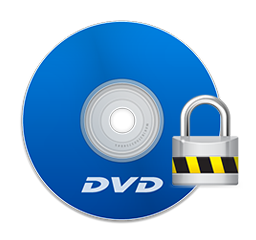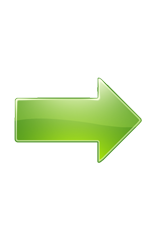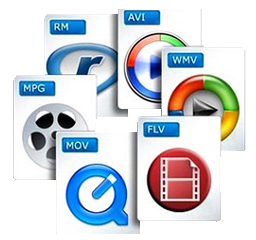 Best Slysoft AnyDVD Alternative for DVD Ripping
WinX DVD Ripper Platinum

- Designed by another famous multimedia software provider, it can bypass all copy protections thanks to regular updates, and rip home-made and encrypted DVDs to MP4, AVI, WMV, MOV, iPhone, iPad, Android, etc. effortlessly and extremely quickly.


WinX DVD Ripper Platinum is the perfect example of a decent DVD ripping software that works well both for advanced and amateur users. - Editor's Review from Download3K
Update: Slysoft has come back with a new name RedFox and a similar logo, after it was gone for a week or so.
Frequently Asked Questions After Slysoft Was Closed
Q 1: Is my Slysoft AnyDVD not going to work anymore?
A: When Slysoft was suddenly not working, existing users began wondering if their purchased AnyDVD can work normally as before. Theoretically, AnyDVD should work fine with current and past DVD/Blu-ray releases. But if Slysoft is unable to return and releases AnyDVD new version, it is likely impossible to support future releases.
Q 2: Is it necessary to use AnyDVD behind a firewall when Slysoft server is down.
A: According to the response from Slysoft stuff, there's no need to do this job. They shut down the Slysoft server not the authority. Meanwhile, Slysoft server is still well encrypted and under the company's control.
Q 3: Will Slysoft similar sites and rippers be taken down?
A: So far, other Slysoft similar websites are online. So, you can rest easy with their Blu-ray/DVD ripping software. However, we don't condone piracy. You should refer to the DVD copyright laws in your country, because Blu-ray/DVD ripping is illegal in some regions.
Q 4: Is it necessary to choose an AnyDVD alternative after Slysoft is not working?
A: Despite that AnyDVD can continue to work for a while theoretically after Slysoft down error occurs, there are good reasons to find a Slysoft replacement:
1. Current AnyDVD version may fail to deal with a new copy protection in the future.
2. Some users were given various errors after Slysoft server was down, for example, "access to the online encryption database is required to decrypt the disc", "drive not ready" error happens when clicking "copy disc".
3. Some people didn't upgrade their AnyDVD to the latest version before the death of Slysoft, thus were told to unable to rip DVDs/Blu-rays released at that time.
4. Some users reported that their lifetime subscription to AnyDVD has been cancelled.
So, it sounds like an AnyDVD alternative is in demand. Luckily, there're many Slysoft AnyDVD replacements online to fill the void, such as HandBrake, MakeMKV, DVDFab and WinX DVD Ripper Platinum. Among them, the last one is highly recommended.
Best AnyDVD Alternative When Slysoft Shut Down
As mentioned above, WinX DVD Ripper Platinum can be a substitute if Slysoft AnyDVD HD software is not working for you. As its name indicates, it is a piece of DVD ripping software. And as a Platinum edition, it definitely comes with multiple outstanding features.
As powerful as AnyDVD HD, it is able to bypass all DVD copy protections like DVD CSS, region code, RCE, Sony ArccOS, UOPs, and even Disney X-project DRM, and keeps updating to handle new protections. That is to say, this tool can come in handy when you want to rip encrypted DVDs, even the newly-minted and stubborn DVDs like Zootopia DVD. Preset with hundreds of output profiles, it can easily convert DVD to MP4, AVI, WMV, MOV and other popular file formats to fit for your PC, Mac, iPhone SE, 6s (Plus), 6 (Plus), iPad Air, iPad mini, iPad Pro, Samsung Galaxy S7, Huawei, Google Nexus, Windows Phone and so on.
Download this Slysoft AnyDVD alternative on your computer when Slysoft is closed. All popular operating systems are supported, including Windows 10 and macOS Sierra. Then, install it. After that, you only need 4 simple steps and a very short time to finish DVD ripping due to the cutting-edge technologies, for instance flexible CPU use (up to 8) and Hyper-threading.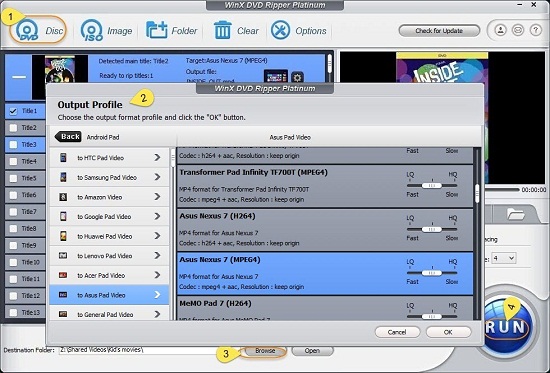 Step 1. Launch the Slysoft AnyDVD alternative and load DVD.
Insert target DVD into DVD ROM drive, and then hit the DVD Disc button of the ripper to load the DVD information to this program.
Step 2. Pick out an output.
After DVD loading, this tool will select the main title for you automatically, and simultaneously deliver the Output Profile panel for you. You can specify any one as you like.
Step 3. Specify a destination folder (optional).
If you want to save the file ripped from DVD to a different folder, just hit Browse button to choose one.
Step 4. Begin ripping DVD.
When there's nothing to modify, you can hit the RUN button to begin DVD ripping right now. If the DVD is strictly encrypted, you'd better tick Safe Mode to make a smooth ripping.
Blu-ray ripping option is not embedded, but WinX DVD Ripper Platinum is no doubt a good option for DVD ripping when Slysoft closes down for you.