How to Convert DVD Aspect Ratio from 4:3 to 16:9 for Widescreen
"I have recorded some movies on DVDs. They are encoded as 4:3 aspect ratio. When I play them on my 16:9 widescreen TV, these DVDs won't fill my TV screen. How can I convert DVD aspect ratio from 4:3 to 16:9 for my widescreen TV without distorted image?"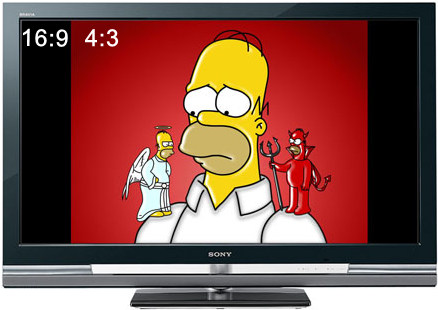 Aspect ratio[1] is the ratio of the width of an image, a video, or a display compared to its height. 4:3 (also known as 1.33:1 or fullscreen) and 16:9[2] (also known as 1.78:1 or widescreen) are two of the most common aspect ratios. You will get a perfect visual experience when playing a 4:3 DVD on a standard TV because they share the same aspect ratio. But if you play a 4:3 DVD on a modern widescreen TV, DVD might not play in full screen or play with distortion. This is because widescreen HDTV adopts 16:9 aspect ratio. Well, is there any way to convert DVD aspect ratio from 4:3 to 16:9 so that we can enjoy full-screen yet undistorted DVD playback on widescreen TV set or computer? Yes, there is. WinX DVD Ripper Platinum can help you convert 4:3 DVD to 16:9 video file without damaging quality.