2 Ways to Download and Install Windows 10X on Existing PC and Laptop
What is Windows 10X? Windows 10X is a new Windows system, but it isn't an upgrade version of Windows 10 and it will not replace Windows 10 (see detailed Windows 10x vs 10 differences). It is a stripped-down Windows version that is designed for low cost Chromebook-style notebooks and tablets. Well, how does Windows 10X look like? Let's download and install Windows 10X to check it out.
How to download and install Windows 10X? Installing Windows 10X is not as easy as we install Windows 10. As we mentioned in the beginning, Windows 10X isn't the updated version of Windows 10 thus we can't upgrade Windows 10 to Windows 10X directly. In addition, Windows 10X is designed for new devices not for existing devices. There is no official Windows 10X ISO media to download and no way to buy Windows 10X.
But amazingly, we still find the ways to download and install Windows 10X on our existing devices. Want to have a try? Just follow our guide below.

[Updated!] Windows 11 arrived on October 5, 2021. If you are going to upgrade to Windows 11, here are useful tips and solutions to all Windows 11 update problems.
Method 1 Download and Install Windows 10X Emulator
Step 1. Download and install Microsoft Emulator.
Microsoft Emulator is available to get in Microsoft Store.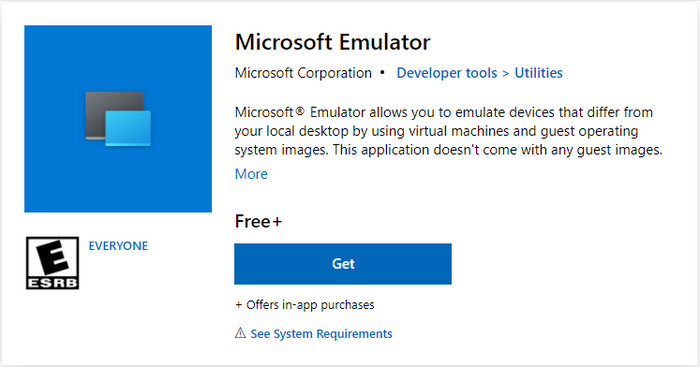 Step 2. Download and install the Windows 10X Emulator Image.
Note: Windows 10X Emulator has some requirements for your software and hardware.
Software requirements:
Windows 10 Pro, Enterprise, or Education (x64) build 19555 or later from the Windows Insider Program.
Microsoft Hyper-V with GPU-PV for hardware-accelerated tasks.
Minimum hardware requirements:
Processor: Intel CPU with at least four cores with virtualization support. (AMD processor isn't supported)
RAM: 8GB or more.
Drive: 15GB to 20GB or more (SSD recommended).
Graphics: Discrete video card with support for DirectX 11 and WDDM 2.4 graphics or later.
In the BIOS, the following features must be supported and enabled:
Hardware-assisted virtualization
Second Level Address Translation (SLAT)
Hardware-based Data Execution Prevention (DEP)
If your system meets these requirements, now just open the Microsoft Emulator. Then the Microsoft Emulator will scan automatically for a new preview build of Windows 10X on the Microsoft Store. Select the latest version and hit Install. Just follow the onscreen instructions to finish settings.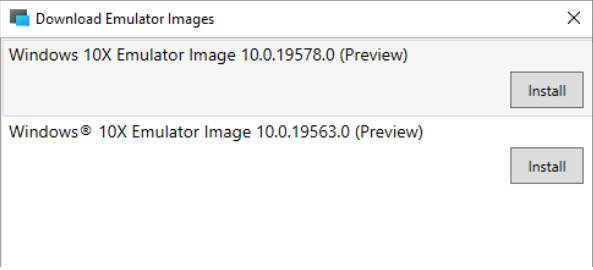 Note: Microsoft account and password will be required to confirm the download and accept the EULA. If you don't have a Microsoft account, you can create one for free.
Step 3. Enable Hyper-V component.
Hyper-V is a virtualization technology that allows creating virtual machines to install and run different OSes on the same physical hardware and the Windows 10X Emulator.
Check if your computer supports Hyper-V:
Search for Command Prompt app and it.
Enter systeminfo.exe. When the information is fully loaded, check the Hyper-V Requirements section. If you see YES, you can run Hyper-V. If you see No, you need to enable it manually or your hardware doesn't support Hyper-V. How to enable Hyper-V:
Click Start -> Settings ->Apps -> Programs and Features
Click the Turn Windows features on or off and check the Hyper-V option. Click OK->Restart now.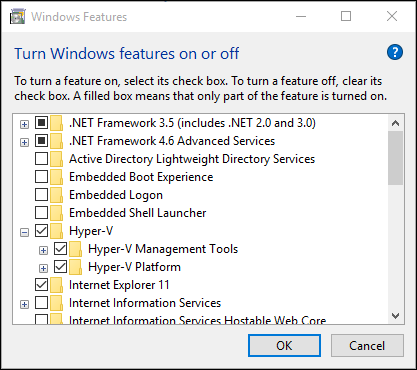 Step 4. Start Windows 10X Emulator.
Click Start, search for Microsoft Emulator app, and then click the Start button. Now, you can explore the Windows 10X on your device. Method 2 Install Windows 10X by Using Device Image Generator
Before you try this method, you need to know that Device Image Generator is still in beta and it may cause issues. You are suggested to try this on a spare PC because the process will erase your entire hard drive.
Device Image Generator can help people to create a Windows 10X image and install Windows 10X on unsupported devices. This tool can be used to create a Full Flash Update (FFU) package on x86 architectures.
The lack of available drivers is one of the issues preventing Windows 10X from running on unsupported devices. However, Device Image Generator can help you export the required drivers from an existing Windows 10 device and import them into the FFU image.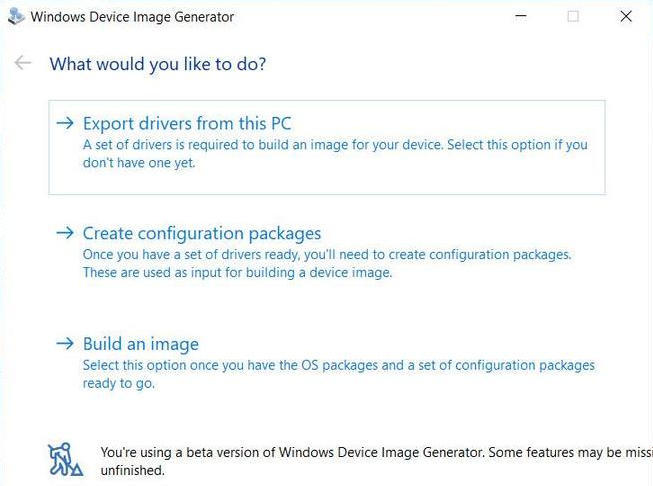 Additionally, Device Image Generator can create a set of configuration files that is necessary for creating a final image for Windows 10X installation.
Due to legal reasons, Unified Update Platform (UUP) files of Windows 10X are not included with this tool. But you can find and download them easily.
Above are the ways to download and install Windows 10X on your existing devices.