Windows 11 vs Windows 10: New Features & Improvements will Come
When Microsoft released Windows 10 in 2015, Jerry Nixen, the former senior technical evangelist at Microsoft, said "Windows 10 is the last version of Windows". For the past 6 years, Windows 10 indeed doesn't have a major overhaul, just regular updates and improvements. But it seems that Microsoft has changed its mind and will announce the next generation of Windows, probably named Windows 11, on June 24. Windows 11 vs Windows 10, what are the differences? Is Windows 11 better that Windows 10? Let's compare now.
Windows 11 vs Windows 10: Redesigned Taskbar and Start Menu
It is believed that elements of Sun Valley visual update will come to Windows 11. We will see a floating and centered Start Menu and centered Taskbar. And, there's an option to move them all back to the left.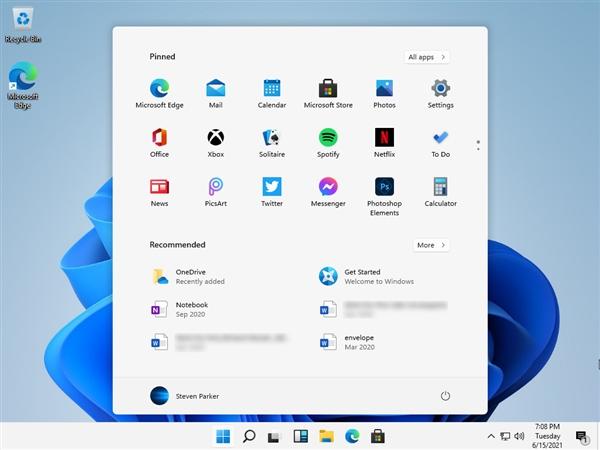 Live Tiles will be ditched. You can pin your apps for your convenience. And you will get recommended documents and files, powered by OneDrive or the files you navigate to most on your computer. The new Start Menu is certainly a lot simpler than what exists in Windows 10.
Another difference is that Windows 11 will adopt rounded corners and menus.
Windows 11 vs Windows 10: New "Widgets" Section
Windows 11 adds a new "widgets" button to the taskbar. It is similar to the News and Interests feature in Windows 10.
The widgets section integrates weather, top new stories, stocks, sports scores, and more together to further improve the UI's aesthetics.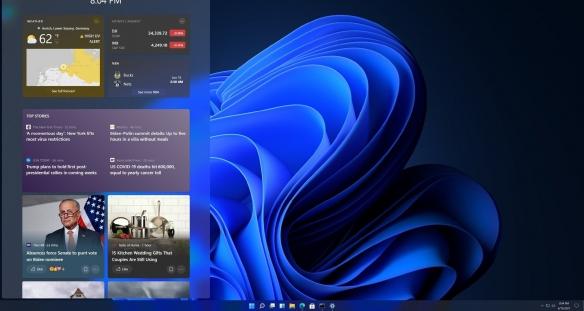 Besides new widgets, Windows 11 will also ship with new fluid animations which is best seen when you click on the Start Menu itself or minimize and close windows, new sounds, a new split-screen feature for better multitasking, and new gestures for tablets.
Windows 11 vs Windows 10: Improved Microsoft Store
In recent months Microsoft has been developing a new Windows Store, which is rumored to be very different from today's store. The new Windows Store is redesigned aiming to unlock greater economic opportunity for developers and creators.
It is understood that the new Microsoft Store will be open to all types of apps and games, including unpackaged Win32 applications. In the future, Microsoft will also allow developers to submit standard EXE or MSI packages to the Microsoft Store and manage updates through the developer's own Content Delivery Network (CDN).
Besides, Windows 11 is also expected to support running Linux GUI applications, support Intel Alder Lake which is slated to debut in late 2021, fix issue with rearranging applications on multiple monitors, roll out Xbox Auto HDR feature, and improve the support for Bluetooth audio.
So, above are the differences between Windows 10 and Windows 11. Compared with Windows 10, Windows 11 will get big improvements in UI, Microsoft Store, and other aspects. But all Windows 11 features mentioned above are based on rumors and haven't been confirmed by Microsoft. Let's wait the "What's Next for Windows" virtual event to hear official word.