Updated by Donna Peng - Contact Author

MakeMKV Support - MakeMKV Wrong Aspect Ratio

If you have tried all solutions but still no luck, click here: The solution most recommended by us [85%]
Case 1: MakeMKV changes aspect ratio. I have an aspect ratio issue in converting DVD files on my PC using MakeMKV. The DVD movie's aspect ratio is 4:3. They play fine at 4:3 on my DVD player and my PC, using 5KPlayer or VLC. However, MakeMKV displays the wrong aspect ratio for anyone but the first episode. The following episodes are all 16:9 and don't play correctly on my PC or through Plex.
Case 2: When ripping The Inbetweeners DVDs, the 4th episode of the 2nd season is squished. All the other episodes play fine, in the 16:9 aspect ratio, but this has been squished down to 4:3. Is there any way to correct this?
On a DVD, the MPEG2 header or the IFO stores the aspect ratio. The MPEG2 headers are messed up, which can lead to the wrong aspect ratio or squished image when ripping DVDs in MakeMKV. Use the following troubleshooting tips for the incorrect aspect ratio in MakeMKV.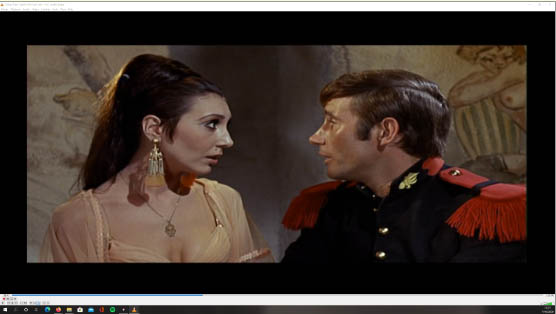 Troubleshoot MakeMKV Wrong Aspect Ratio When Ripping DVDs
Some users suggest set the aspect ratio in MKVMergeGUI, part of MKVToolNIX, and mux the file. It's a bit complicated. Here's a much easier way to fix the incorrect aspect ratio in MakeMKV.
1. Open the wrong aspect ratio video file in WinX HD Video Converter Deluxe (download here).
2. Select an output format. Keep the source MKV format or transcode the ripped MKV DVD video file to MP4 H.264, etc. as you wish. Click the OK button to close the Output Profile window and close the window.
3. Click the Settings icon to get more setting options. On the Setting window, click the Aspect Ratio drop-down icon, select the aspect ratio you want, 4:3, 16:9, or 3:2. Click the OK button to save the setting.
4. Click the RUN button to start correcting the MakeMKV wrong aspect ratio issue.
Check more fixes to various MakeMKV not ripping DVDs errors, such as DVDs won't load/read/recognize, Scsi errors, "no disc inserted" error, playlist Obfuscation/fake playlist, etc.
Other Ways to Change MakeMKV Wrong Aspect Ratio
Set the Display Width and Height (aspect ratio) instead in the header editor of MKV Toolnix and mux the file.
Use VLC to correct the MakeMKV output wrong aspect ratio video file.
Try other video editor to change the video aspect ratio.
If MakeMKV DVD ripping errors persists: You can get WinX DVD Ripper Platinum to decrypt, rip, and digitize your DVD collection.Easy & fast
Rip your whole DVD library from Disney, Sony, Lionsgate, Paramount, Warner Bros, etc.
Bypass region codes, CSS, UOPs, APS, Sony ARccOS, Disney X-project, etc.
Copy DVDs to MP4, MOV etc. for playing any device such as phones, tablets, computers, TVs, etc.
1:1 backup DVDs to ISO image or VIDEO_TS folder; backup main/full title as a single MPEG file.
Support hardware acceleration to rip a DVD Image within 5 minutes.

Download WinX DVD Ripper Platinum for Windows

to decrypt/rip/copy DVD without issues

Download WinX DVD Ripper for Mac

to decrypt/rip/copy DVD without issues