YouTube TV Gets Stuck on Ads and the Video Stuck too? Fix it Now!
"When I watch a VOD episode on YouTube TV, the show contains ads that I cannot fast forward... usually 6-7 of them. Over half the time, the stream freezes at a black screen when the last ad finishes. The only way I have found to correct the problem is to reboot the app and restart the show where I left off. However, when the next commercial breaks comes, I will probably end up in the same freeze-reboot loop again. Any thoughts?"
The masses prefer YouTube TV to Hulu for online movie or TV shows watching. However, YouTube TV has a major bug, letting most users come up with an idea of ditching away it. That is YouTube TV freezing on ads issue! Don't get frustrated when you meet such case. The below post will share with you the most effective solutions to troubleshoot this problem.
Hot search: YouTube shorts not showing up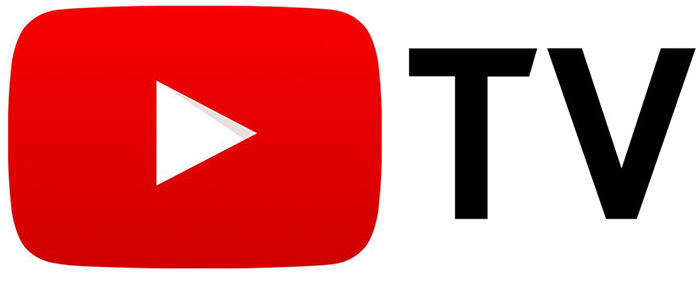 Top Solutions to Fix YouTube TV Freezing on Commercial Ads Issue
The solutions to fix YouTube TV getting stuck on ads issue varies grounded on different playback platforms and devices. Some watch recorded/on demand content on YouTube TV using Roku stick; some rely on Chromecast/Firestick; others resort to Google home hub or Apple TV. So try the following workarounds based on your playback devices:
1. For Roku users
1. Most Roku users complain that YouTube freezing mid ads issue happens usually during the playback of VOD episodes or CBS shows. If so, try quick fix to upgrade your old Roku to Roku Premium 4K if your budget allows that.
2. If the issue is still there, try removing the channel from the Roku home screen: access to the channel title > press the * key on your remote > choose Remove channel. Afterwards, restart your playback device from Settings > System > System restart. Get YouTube TV channel back again. This is supposed to solve YouTube TV freezing during ads on playback error.
2. For Chromecast/Firestick users
Feedback from Chromecast & Firestick users mainly says that YouTube TV freezes when YouTube ads (specifically the metro PCS one) come on. And this issue usually occurs on Live TV, Comedy Central and recorded shows. Save your time and do NOT try logging out/logging in your YYTV account or uninstalling/re-installing app. The masses test them on their own and prove them useless. So save time and enegry, and try the below troubleshooting tips:
1. Quick fix is to change channels and go back to resume watching.
2. Some users recommend to use fast forward to past the commercial breaks. Keep in mind that it works for recorded video only.
3. An unproved assumption says that the annoying commercial ads might not be inserted to YouTube TV nationally. Instead, it appears according to your location. Under this logic standpoint, you can use a VPN and change your region to other countries or areas to have a test.
3. For Google Home Hub/Apple TV users
1. Double tap/swipe to force quit YouTube TV app, then go back it to resume playing back movies or TV shows thereon.
2. One user suggests to say "Hey Google, play...." to continue for your Google Hub. This might be G's version of "are you still there?".
3. Switch to another channel before switching back to the previous channel. Ensure your movies or TV shows past the Metro ads.
4. Resort to another device or platform to watch the online streaming content like Hulu, Disney Plus, Netflix, etc.
If, unfortunately, the above-mentioned methods still don't help you out of trouble. You have no choice but to try the below ultimate solution - free download movies or TV shows in 720p, 1080p, 4K 2160p for offline smooth playback, without annoying ads or freezing/buffering issue.