Network Storage – NAS (Network Attached Storage), Best NAS Devices, NAS vs SAN
Check: What is NAS and how does it work? Best NAS devices. The difference between NAS and SAN/DAS.
Talking about network storage, we generally think of NAS, SAN, and DAS network storage devices. This post will mainly introduce NAS (network-attached storage).
NAS (Network-attached Storage) Definition
NAS is short for Network Attached Storage. It is a file-level computer data storage server connected to a network to offer data storage services and data access for a group of client devices on this network.
How Does NAS Work?
NAS devices are ideal for providing multiple authorized network users remote access to vast files and data storage/sharing from a centralized location.
NAS is especially designed as a computer appliance specializing in serving files either by its hardware, software, or configuration.
It may contain more than one network storage drive arranging into logical, redundant storage containers or RAID.
NAS is composed with a CPU, memory and OS. But NAS is not featured with a full computer operating system but a cut-down OS. NAS units usually don't have a keyboard or display, and are controlled and configured over the network, often using a browser. NAS operating systems' functions are focused on file storage, file transfer, user access and keeping NAS devices running well.
NAS puts no limit for clients to choose file-based protocols. They can be NFS, SMB/CIFS, AFP, NCP, etc.
NAS can be used to store your important files or steam media in your home network or small business network.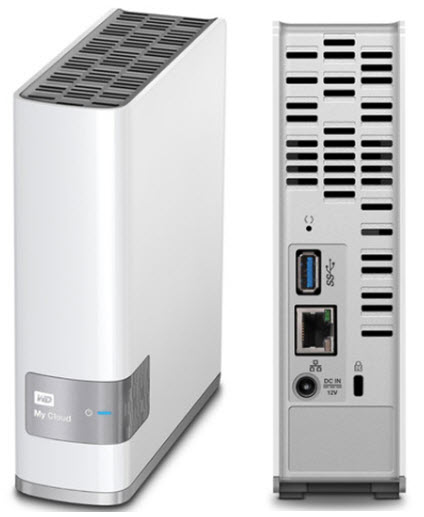 How to Transfer Videos, Music, Photos Between PC and iPhone iPad – WinX MediaTrans
> Transfer videos, music, photos or other files between PC and iPhone iPad to manage PC and mobiles storage.
> Convert almost any video to MP4, audio to MP3/AAC for iPhone iPad. Windows 10, iOS 11 supported.
> Unique: Export iTunes movies, music, audio books from iPhone iPad to computer to DRM-free MP4/MP3.
15 Best NAS Devices 2022
NAS devices have become popular since mid-1990s. People are using it to share Office files with colleagues, backup laptops, serve 4K/HD 1080p movies videos over laptop/tablets/TVs simultaneously, store media files like vast number of photos/movies, etc. According to the network storage capacity you need, you can choose 1TB, 2TB, 6TB, 8TB, 10TB, etc. The larger the storage capacity is, the higher the price is. Normally a single 2TB hard drive NAS costs around $150. For a business group NAS, a high storage NAS may be needed. Below are 6 best recommended network storage NAS devices, both fundemental and advanced options for different purposes are offered.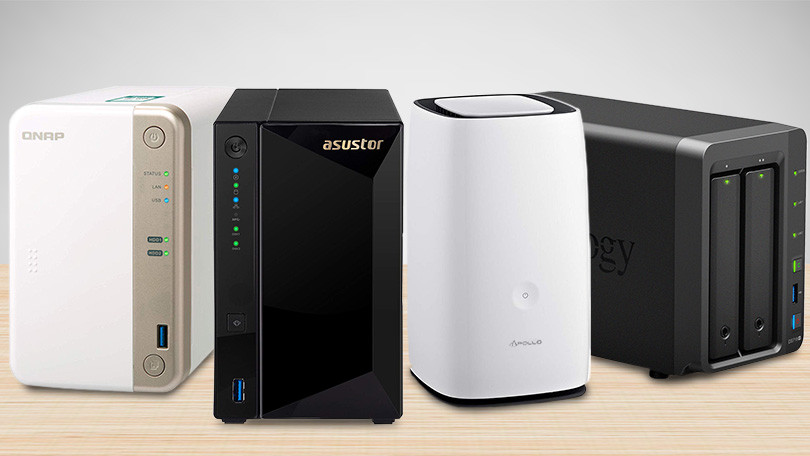 Asustor AS5202T,Best For Power Users, 2 Bays
QNAP TS-251B-4G,Best For Media Server, Personal Cloud Use, 2 Bays
Synology DiskStation DS718+,Best For Home Backup, Personal Cloud Use, 2 Bays
Synology DiskStation DS1019+,Best For Media Server, Small-Office Data Backups, 5 Bays
Asustor AS4002T NAS, Best For Home Backup, Personal Cloud Use, 2 Bays
Synology DiskStation DS218j, Best For Basic, Personal Cloud Use, 2 Bays
NAS vs SAN – Differences
Much of the debate has focused on the merits of inexpensive NAS (network-attached storage) vs expensive but high-performance SAN (storage area network).
NAS provides both storage and a file system. This is often contrasted with SAN, which provides only block-based storage and leaves file system concerns on the "client" side. SAN protocols include Fibre Channel, iSCSI, ATA over Ethernet (AoE) and HyperSCSI.
NAS vs DAS – Differences
The key difference between direct-attached storage (DAS) and NAS is that DAS is simply an extension to an existing server and is not necessarily networked. NAS is designed as an easy and self-contained solution for sharing files over the network.
Optimize Your Computer and iPhone iPad Storage with

– WinX MediaTrans

1. Transfer video: Sync videos, movies between iPhone iPad and computer. Convert video to MP4. Auto rotate video.
2. Photo transfer: Transfer photos from/to iPhone iPad. 1000 photos transfer only costs 1 minute.
3. Sync music: Transfer music from/to iPhone iPad. Edit songs/playlists. Convert music to AAC/MP3.
4. Free DRM: Transfer iTunes music, movies, and audio books along with DRM releasing. Output in plain MP4/MP3.
5. iBooks manager: Transfer iBooks from/to iPhone iPad. Convert EPUB to PDF, TXT, HTML.
6. Ringtone maker: Make free iPhone ringtones from any favorite song. Delete iPhone ringtones.
7. Flash drive: Turn iPhone iPad into flash drives to store PDF, Excel, Word, etc.