What Is 8K Resolution/Video/UHDTV?
About 8K Resolution/Display Video and UHDTV
Maybe most of you are still curious and yearning for 4K video and TV, taking no notice of 8K resolution video or TV, YouTube has already been expericing its support for 8K resolution video like dubbed Ghost Towns at early June, 2015, which was shot by a RED Epic Dragon 6K camera and then stitched by Adobe After Effects or directly upscaled to 8K resolution from 6K. This 8K video viewing is quite astonishing on computer built in high-level hardware, but "horrible" on 8K unfriendly ones.
This article will give you a specific definition of what is 8K and list you the 8K history and future, pros and cons of 8K resolution video and TV.
8K resolution (7680 x 4320, 4320p), the successor of 4K resolution, is now the highest UHDTV (ultra high definition television) resolution in digital television and film restoration/mastering and is 16 times detailed than current 1080p resolution. 4K is speculated to become a mainstream standard in televisions by 2017 and NHK plans to apply 8K to Japan TV broadcasting in 2020, especially in the 2020 Tokyo Olympics.
Look the 8K Resolution Specifications below...
Best Free Online 8K Resolution Video Downloader
WinX YouTube Downloader - All-in-one online 8K video downloader tool to help you free download any 8K as well as SD/HD/4K resolution video files from YouTube or any other mainstream video sites. [100% free, safe and clean]
8K Resolution Specifications
Resolution: 7,680 x 4,320 pixels (33.2 megapixels)
Aspect Ratio: 16:9
Color Bit Depth: 12-bit color
Color Space: Rec.2020
Frame Rate: 120 fps
Scanning: progressive scanning only (the end of interlacing scanning)
Audio: 22.2 multi-channel surround sound
Audio Sampling Rate: 96 KHz
Broadband: UHF - 8 MHz, 35~45Mbit/s
Ku waveband: 2x36MHz transponders, 140~150Mbit/s (DVB-S2)
Ka waveband: 600 MHz, 500~6600Mbit/s
Video codec for 8K resolutions: AVI & VVC, HEVC & VVC
History and Future of 8K Resolution UHDTV & Video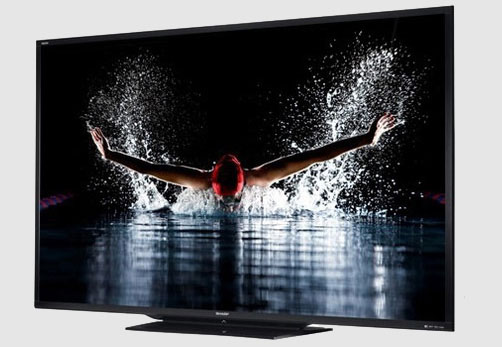 Developed by NHK in 1995, and 17 years later in 2012, taken as the standard of Super Hi-Vision (SHV) by the International Telecom Union of United Nations took 8K resolution (7,680 x 4,320), and promoted by NHK, BBC and RAI together, 8K resolution grow rapidly during this period.
During 2012 London Olympic times, NHK held SHV public show in Japan, USA and UK, in cooperation with the BBC and Olympic Broadcasting Services (OBS).
8K, 8000, refers to the width in the name of "8K TV". Four times as the wide, four times as the height, 16 times the total number of pixels. To put it back into perspective, a 8K TV could be four times as large (30 inches), maintaining the 300ppi.
Obviously, large TV is the trend, and TV manufacturers has already been pushing TV beyond 1080p. 2013 is a crucial year for 8K resolution UHDTV and video, during which Japan Broadcasting Corporation NHK publicly showcased its first new-generation 8K resolution film video - a narrative short film named "Beauties À La Carte" to the whole world in celebrated Cannes Film Festival.
Actually, early in 2012, Panasonic had showed off its 145" 8K resolution TV at IFA exhibitions (Berlin Radio Show). Meanwhile just several months later, Sharp announced its two 85" 8K LCD TVs at the Consumer Electronics Show (CES) in Las Vegas, one of which is a glasses-free 3D one. And Astro Design unveiled its new camera capable of recording 8K resolution video. And Sony, Samsung and LG joined the trend, later.
Must-have Software for Playing 8K Video Back on Devices:
If you have want to convert H.265/HEVC 4K or 8K videos to H.264, MPEG, MP4, AVI, MOV, WMV, 3PG, FLV and more videos for playback on iPhone, iPad, Android, advanced version of WinX Free Online Video Downloader - WinX HD Video Converter Deluxe is a good bet!