How to Play VOB Files on Windows (10), Mac, TV, iPhone, iPad, Android and More
"Several days ago, I saved my DVDs as DVD folders on computer. Each DVD folder contains a host of VOB files. But when I tried to play VOB files using Windows Media Player, I failed. Windows Media Player can't play .vob file? Any fix or workaround?"
What is VOB? It is a container format commonly used for DVD-Video media. A VOB file can contain video, audio, subtitle, menu and DVD content information. The file data is multiplexed together into a streaming format that can be played on computer.
However, your media player might be unable to play VOB independently. The built-in players in Windows and Mac, Windows Media Player and QuickTime respectively, have been reported to fail to open VOB files without downloading and installing additional codec packs.
Well, how can we play .vob files on Windows 11, 10, 8.1, 8, 7, and Mac computer? In addition to installing VOB codec, we can download VOB player or convert VOB file to make it play. The best software to play and convert VOB files will be introduced here.
Part 1. How to Play VOB Files on Windows and Mac? Try a Free VOB File Player
As mentioned above, some media players including default players in Windows and Mac cannot play VOB files due to codec missing. Good news is that there are free VOB players capable of playing any VOB files directly without extra codec pack installation.
No.1 5KPlayer
100% free and clean 5KPlayer includes everything you need for VOB playback. It is able to play any VOB files on Windows (7, 8/8.1, 10, 11) and Mac without additional installation or settings. No need to change file extension. No complicated settings. Simply launch this player, drag and drop target VOB file into the interface, and then you can watch high-quality VOB video without any glitches. You can play VOB files in one click.
Reviews: 5KPlayer can seriously play any video music under the sun without worrying about video audio format, encoding, codecs or even subtitles. - Sarath Chinthada (Thetechhacker Editor)
Besides playing a single VOB file, 5KPlayer also allows you to play VIDEO_TS folder, ISO image file, as well as home-made and encrypted DVD disc. Apart from playing DVD media file, 5KPlayer is also designed to play videos in MP4, MOV, AVI, WMV, MKV, FLV, 3GP and other popular or rare formats, play music in all audio formats like MP3, AAC, and FLAC, free download videos songs from 1000+ online videos sites, and stream videos audios for iPhone, iPad, Apple TV, etc.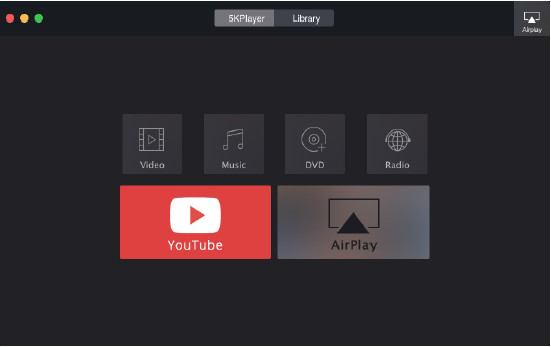 No.2 VLC Media Player
VLC supports playing most multimedia files as well as DVDs, Audio CDs, VCDs, and various streaming protocols. The VOB format that we discuss here is also supported. You can download VLC to play .vob files on Windows, Mac, Linux, iOS and Android. To play VOB files in sequence, you can open VLC, click Media, click Open Disc and for Disc device click on and browse to your VIDEO_TS or the folder holding the VIDEO_TS then click 'Open' -> 'Play'. Don't browse inside the VIDEO_TS.
However, we notice that some users have problems playing vob files with VLC. We have compiled a few common issues and corresponding solutions here in case someone is in a similar predicament.
VLC can't play a particular VOB file, but plays the rest
Solutions/workarounds:
If you can't play the VOB file from the hard drive, check if you can play it from DVD.
Play the VOB video using Open Disc option.
Try a different VOB player. for example, if VLC can't play your VOB files, try 5KPlayer.
Change the extension from .vob to .mpg.
Convert your VOB file to other format, such as MP4.
VLC plays VOB files with squares of pixels
Solution/workaround:
Play the DVD with the Open Disc feature.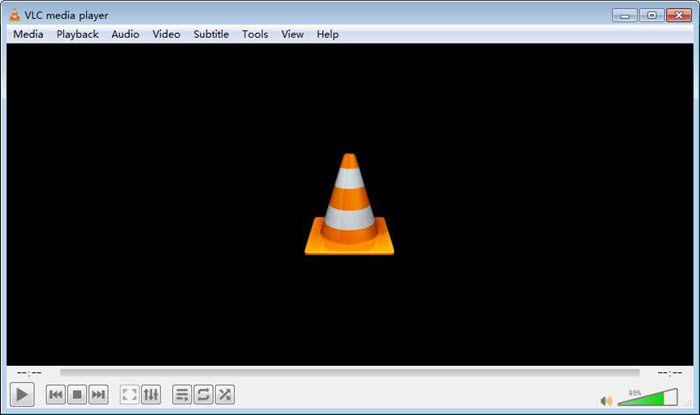 No.3 MPC-HC (Media Player Classic Home Cinema)
MPC-HC is a free open-source media player for Windows Vista, 7, 8, 8.1, 10 32-bit/64-bit. It isn't compatible with Mac. With MPC-HC, we can play all common video and audio file formats, including VOB. This lightweight and clean tool has a simple interface and custom toolbars.
What's more, MPC-HC is also a DVB player.
Although this free VOB player has been discontinued since 2017, it is still available to download on sourceforge and other sites. But be careful while downloading software from third-party sites. Make sure you download the right one.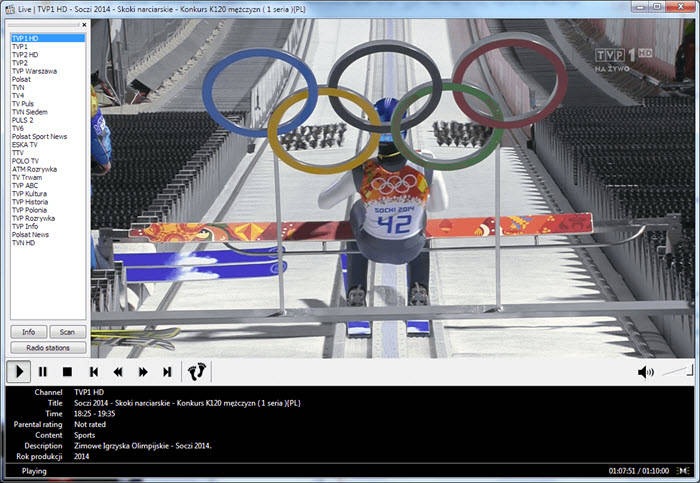 No.4 GOM Player
GOM Player has a free version and a paid version. If you want play (VOB) videos without ads and want to get more features, you need to choose the paid edition named GOM Player.
GOM Player can play various video formats. In its supported format list, we find VOB. So if you want to play VOB files on Windows (7/8/8.1/10) or Mac (High Sierra or higher), GOM Player is also a choice. The video files in a format that isn't in the list of supported formats can also be played with additional codecs. At first, GOM had a codec search feature. But now this feature, along with subtitles search, is limited on the OS version of Vista or lower.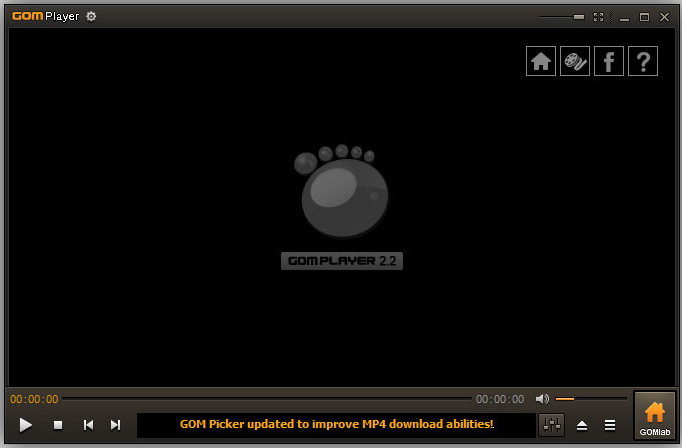 No.5 BS.Player
The last free VOB player we want to introduce is BS.Player. It was released in 2000. With BS.Player, we can play popular video and audio media file types, containers and formats such as VOB, WebM, Xvid, avi, mpg, mpeg-2, mpeg-4, YouTube streaming video, AVC HD (avchd player), QT QuickTime mov, mkv, asf, wmv, mp4, and aac.
It is equipped with advanced subtitle options enabling users to watch video content with subtitles from many popular subtitle formats (MicroDVD .sub, VobSub .sub + .idx, SubViewer .sub, (Advanced) SubStation Alpha .ssa or .ass, SubRip .srt, VPlayer .txt...)
The another reason for its popularity is that it has very low CPU and RAM requirements.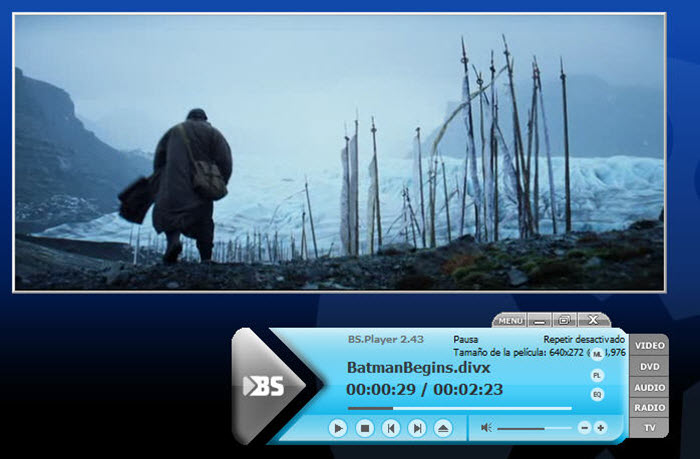 Part 2. How to Play VOB on PC, Mac, iPhone, iPad, Android and More? Try a VOB Converter
When a VOB player doesn't work, you may need to convert your VOB file to another format. If you need to play and convert VOB files in your VIDEO_TS folder, you need to try WinX DVD Ripper. It can convert your VOB file for playing on Windows computer, Mac, TV, iPhone, iPad, Android, PlayStation, Xbox, etc. If it is a regular VOB file, try Free Video Converter.
How to Convert DVD VOB Files with WinX DVD Ripper?
First of all, we need to download and install WinX DVD Ripper on our computer. Once done, just follow the steps below to convert VOB for playback on any device you like.
Step 1. Open WinX DVD Ripper and click the + Folder button to load the VIDEO_TS folder which covers the VOB files you want to convert and play.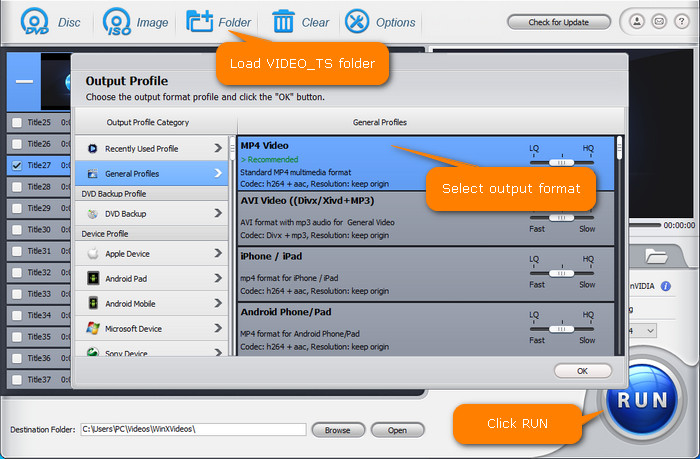 Step 2. On the Output Profile panel, choose a format that can be played on your device. You can find a format or profile for PC, Mac, TV, Android mobile, iPhone, iPad, PS4, Xbox, Kindle Fire, etc. You can convert VOB to MP4, MOV, AVI, WMV, etc.
Step 3. Hit the RUN button to begin converting VOB. Once done, check if you can play the video or not.
How to Convert VOB File with WinX Video Converter?
Nowadays, more and more people prefer to watch videos on mobiles on the move. However, almost all mobile devices can't play VOB natively. If you want to play VOB file on Android, Apple devices or others, you are suggested to convert VOB to those devices playable formats. All you need is just a video converter that can convert VOB files flawlessly. And WinX Video Converter is a good option.
WinX Video Converter is a professional VOB converter. It empowers users to fast convert any VOB file to MP4, AVI, WMV, MOV, H.264, and more without quality loss. With hundreds of device profiles, it also enables users to convert VOB to iPhone, iPad, Android Samsung, Amazon, Google device, Microsoft Xbox, Sony, Blackberry and more in a straightforward way. Simply follow the guide below to achieve VOB playback on iPhone, iPad, Android and other devices you like.
Above all, download and install WinX Video Converter to convert VOB to other formats accepted by iPhone, iPad, Android, etc. 420+ preloaded profiles are provided.
Step 1. Launch VOB converter and input VOB file(s). You can click "+ Video" button to load one or more VOB files for converting.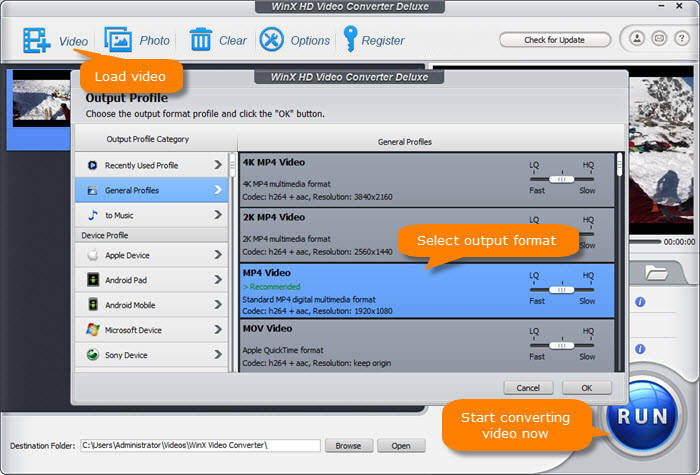 Step 2. Define an output profile. The preset output profiles can meet all users' needs. Just choose any one as you like.
Step 3. Select a destination folder. Simply click "Browse" button to specify a folder of your hard drive or other storage device.
Step 4. Begin converting VOB for playing later. Hit "RUN", and you will be led to the process of VOB conversion. After that, you can play VOB file on the gadget you like without errors.
Part 3. FAQs about Playing VOB Video Files
How to play VOB files on Windows (10)
You can try to play VOB files with Windows Media Player on your Windows computer. If WMP cannot play VOB files, you can try a different VOB player or convert your VOB videos to a Windows compatible format.
How to play VOB files on Mac, such as macbook pro and macbook air
You can try using the DVD Player app to play VOB files on Mac. If DVD Player doesn't work, try playing VOB files in QuickTime player or a third-party program.
How to play VOB files on TV
Almost all TVs don't support VOB format natively. To play VOB files on TV, you may need to convert VOB to TV compatible format.
How to play VOB files on iPhone, iPad, Android
Mobiles are usually incompatible with VOB either. You can install a VOB player for your iPhone, iPad, or Android, or convert your VOB file.
How to play VOB files on Plex
According to Plex employee BigWheel, Plex cannot stream and transcode VOB, VIDEO_TS, and ISO files. You are suggested to convert your files to MKV or MP4.
If you want to free play VOB files on PC/Mac directly and smoothly, 5KPlayer is the best way out. Besides acting as a VOB player, it is also a versatile video player, audio player, DVD player, radio player. And it can also extract audio from VOB file as MP3 and AAC.