[Fixed] iPhone 14/Pro Max Won't Sync to iTunes on Windows/Mac
How to solve iPhone not syncing songs/photos with iTunes errors?
Some people get stuck in "iPhone won't sync to iTunes" error simply because their computer cannot detect or recognize iPhone. Obviously, no connecting, be it wired or wireless, no syncing. While some others can't sync iPhone with iTunes even though there is charging. Such kind of error happened a lot on Windows 10 previously, especially when Windows 10 was just available for download, with bugs not fixed yet. Surely, there are other different cases. Here we try to provide answers that really help to solve your "iPhone not syncing to iTunes" problem with iPhone 7, Windows 10, Mac, etc.
Quick Fix to iPhone iTunes Won't Sync Error
Try iTunes alternative transfer app - WinX MediaTrans to transfer music/ringtone, photo, video, movies, ebooks, podcast, iTunes purchases, ringtones, etc between iPhone 14/13/Pro Max and computer without using iTunes, nor iTunes error. It can also remove DRM protection from iTunes movies/music, auto convert M4B/M4P to MP3, M4V to MP4, mount iPhone as USB drive, edit music info, etc.
Part 1. Correct steps to sync iPhone with iTunes
Actually, Apple has detailed guides on its support pages about how to sync your iPhone, iPad, or iPod touch with iTunes. You may want to check to see if your "iPhone won't sync to iTunes" is caused by wrong steps first.
Note: macOS 10.15 Catalina will no longer use iTunes, you need to use Finder to sync iPhone iPad iPod.
● How to sync iPhone to iTunes using Wi-Fi
Download or upgrade to the latest version of iTunes and then open it.
Connect your iPhone with computer through USB.

Once detected, click the device icon (top left corner) -> Settings -> Summary -> check "Sync with this iPhone over Wi-Fi" -> Apply and then pull out the USB cable.
Your iPhone will sync with iTunes whenever it charges. | iPhone not connecting to WiFi
● How to sync iPhone to iTunes using USB
Repeat the first two steps in the "iPhone syncing with iTunes over Wi-Fi".
Click into iPhone icon and you'll see a list of files under "Settings" that can be synced.

Note that some files can only be synced from iPhone to iTunes, while some others are only allowed to be transferred from iTunes to iPhone.
Click "Apply" and iPhone will auto sync to iTunes whenever you open iTunes with USB plugged in.
Part 2. iPhone Won't Sync to iTunes on New Computer
Q: "I bought a new laptop recently and my iPhone won't sync with my iTunes on it? The computer is authorized and I'm using the same iTunes account on my laptop as my phone. It does detect the phone but when I try to sync it, nothing happens. It finishes in a few seconds and nothing has changed on either device. I haven't tried restoring my phone to its factory settings yet because I'm hoping there's another option? Any help is appreciated."
To some extent, the next steps, most of which are basic checking things, hold true for all cases of "iPhone won't sync to iTunes" we listed here. It all looks simple, but really work sometimes. Let's go through the following tricks.
Note: iTunes is killed off on new Catalina powered Macs - Get iTunes alternative for Catalina or higher version.
1. Keyword: Restart
For most of us, restart comes first to mind whenever we have problems with our devices. Our experience tells us that it works, which is true most of the time. So if your iPhone won't sync to iTunes: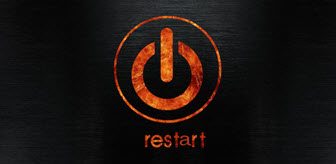 Close your iTunes and relaunch it.
Not working? Restart your iPhone then.
Still not syncing? Shut down your computer and reboot it.
2. Keyword: Update
Sync error of iPhone and iTunes sometime is caused by belated renewal of iTunes, iPhone iOS or computer OS. So try to: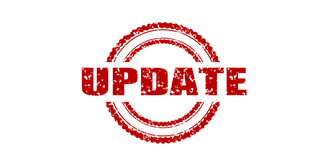 Upgrade your iPhone iOS to 11 GM
Update iTunes to the latest version
Renew the OS of your computer.
Remember to restart your computer after updating iTunes to apply the changes, or "iPhone won't sync to iTunes" will still be there with you.
3. Keyword: Authorize
It is essential for Apple users to do the authorization before you sync iPhone with iTunes.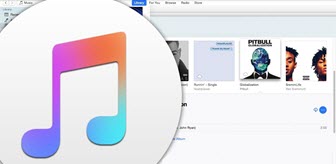 Click "Trust this computer" on iPhone.
Or check "Authorize this computer" under "Store" in iTunes.
Besides, you can sync iPhone to only one iTunes account at a time. So do remember to authorize your new computer, or there will be "iPhone won't sync to iTunes" error.
Part 3. iPhone Won't Sync with iTunes
"I can't sync my new iphone with itunes on my mac (OS X)."
Remember the following rules before syncing iPhone with iTunes:
To sync iPhone 14/Pro Max with iTunes, iTunes 12.5 or later is required.
You can only sync iPhone 14/Pro Max to iTunes on Windows 7 or later, Mac OS X 10.9 or later.
iTunes 12.5 or later is not compatible with Windows Vista, on which iPhone cannot be synced with iTunes.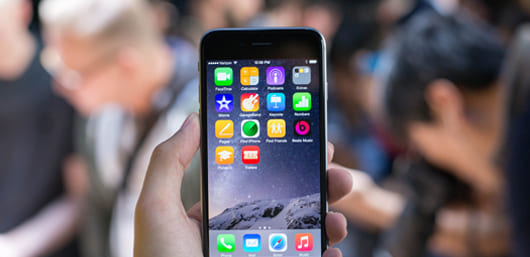 Part 4. Cannot sync iPhone to iTunes on Windows 10/11
Many PC users feel that iTunes operates slowly and takes much longer time for upgrading on Windows than Mac OS. Worse still, sometime you can't sync iPhone to iTunes on Windows 10/11.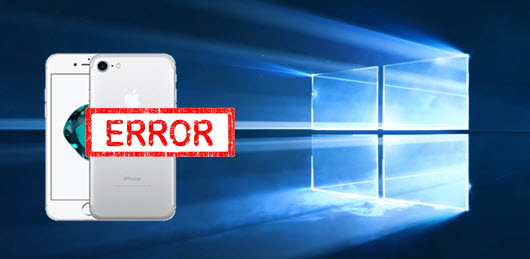 Upgrade Windows 10 to the latest version. iTunes sync error often happened before when there was still bugs to be fixed of Windows 10.
Reinstall Apple Mobile Device USB drive to have a try.
Part 5. iPhone songs/photos won't sync to iTunes
"My iPhone's photos are not in iTunes, and they won't sync. What do I do?"
First you should know that Apple does not allow you to sync photos from iPhone to iTunes. iTunes is more like an iPhone music manager while iCloud is for photos. So maybe you should figure out what file types can be synced between iPhone and iTunes. As to "iTunes won't sync songs to iPhone", it often happened for iOS upgrading reasons. People who have the same question recommend that you turn off "iCloud Music Library" on your iPhone, and turn on "Sync Music" in iTunes on your computer. Be sure that the computer is the one you always use to backup music, or you will lose all songs in your iPhone.
If you think the post useful, please kindly share it!
If you still have problems about how to iPhone not syncing to iTunes error, feel free to Mail Us >>