Apple Watch Release Date, Price and Features
Q: Who can give me some affirmative answers to questions regarding Apple Watch release date, price and features?
I am a college student majoring in International Finance. Last week, our teacher assigned us a task of writing an essay about entrepreneurial creativity. I want my thesis revolving around Apple Watch as I have been really hooked up with it since its unveiling along with Phone last year. Is there any affirmative information about Apple Watch release date, price and features?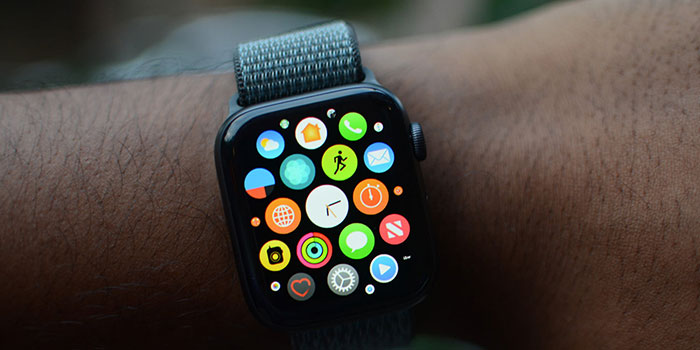 Best Answer
As the first brand new product after Steve Jobs' death, Apple Watch attracted tremendous attention because it directly epitomizes the company's innovation to a point that consumers would judge if Apple still lives up to its reputation according to this watch's performance on creativity, features and even sales.
Apple Watch Release Date
Let's revert to your question. Apple Watch pre-orders start on April 10th and you can check them in stores on this date. The Apple Watch release date is April 24th. You can buy the Apple Watch directly from Apple.
Apple Watch Price
The Apple Watch comes in three different models, two different sizes, and six different finishes, with a range of swappable bands and prices ranging from $349, £299 or AU$499 all the way up to $17,000, £13,500 or AU$24,000. Apple's products have been fashionable for years, but now Apple wants these watches to transcend into jewelry.
Apple Watch Features
1. All Apple Watches have a new S1 processor made by Apple.
2. It sports "Taptic" haptic engine and a force-sensitive and very bright OLED display, which is differently sized on the 38mm and 42mm models.
3. The watch has its own accelerometer, gyrometer and heart-rate monitor.
4. Apple Watch will let you read and respond to full emails, and make phone calls directly from your wrist.
5. Some new apps are specially designed for the Apple Watch, including Instagram, Uber and Shazam.
6. You can stream music from iPhone to Apple Watch for playback. If you want to stream media files from iPhone, iPad and iPod to PC, Mac, or even Apple TV, you might need a professional AirPlay Streamer.
7. In the 2016 Apple Spring event , new stylish Women Nylon bands that come in vibrant colors - blue, orange and pink.
Hope my answer regarding Apple Watch release date, price and features can help you with your essay. Good luck to you.