Windows 10 Release Date: When Is Windows 10 Coming out?
Question: Windows 10 release date has been confirmed? When Windows 10 official version will be available to download, install and use?
I'm a Windows 8 user. And I have had enough of this Windows OS. Attracted by Windows 10 new features, I have tried Windows 10 Technical Preview build on my virtual drive. By testing, Windows 10 is just the one I need. So, I want to know when the Microsoft Windows 10 final version will be available for use. Anyone can give me the exact release date of Windows 10?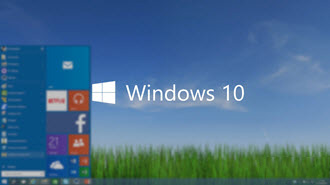 Best Answer:
Windows 10 release date has been set. It has been confirmed that Microsoft will release Windows 10 on July 29, 2015 in 190 markets worldwide, including USA, UK, Australia, India, China and more. But Windows 10 is unlikely to launch for all device types on that day. According to the comments given by Microsoft Corporate VP of Operating Systems Joe Belfiore, Microsoft will apply to a staged approach to release Windows 10. It will come to desktops and laptops first, and then trickle down to phones, Xbox One, Arduino machines and HoloLens.
If you want to get Windows 10 on launch day instantly, you can reserve your copy of Windows 10 right now. How to reserve it? Windows 7/8.1 users should see a pop-up notification in the lower-right corner of the screen telling that Windows 10 is coming. If you don't see this notification, try to tap the small Windows icon in your task bar and it should appear if you've got Windows Update enabled. Then reserve your free upgrade as guided. Once Windows 10 OS is released on July 29, you should receive a notification that permits you to slate the Windows 10 installation time that fits you.