What Are the Differences Between Windows 10 and Windows 7?
Question: Skipping Windows 9, Microsoft has announced Windows 10, which they claim has superior features and changes that they hope will satisfy touch users and mouse and keyboard users alike. Can someone tell me how Windows 10 is compared with Windows 7? Should I update Windows 7 to Windows 10?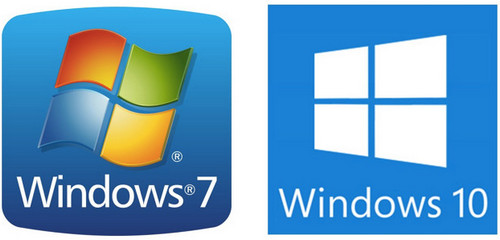 Best Answer:
Microsoft places high stakes on Windows 10 as a remedy to reverse the disastrous situation caused by Windows 8, and determines to create an ultimate Windows OS by combining the perspective advantages of Windows 7/8, with some innovative tweaks and twists.
In my way of thinking, the differences between Windows 7 and Windows 10 are obvious and endearing. First and foremost, the Start Menu is back. However, it turns out to be a coalition of that of Windows 7/8. Secondly, Windows 10, not surprisingly as the latest version, includes a raft of performance upgrades like dramatically shortening the bootup time. Furthermore, the access to DirectX 12 promises to unlock more performance from your existing hardware. Thirdly, Windows 10 has a better and more advanced search function by adding Windows Store apps, web search and, the counterpart of Siri of Apple, Cortana. You can speak your commands to Cortana and it does a fine job of interpreting colloquial language to get you the answer you need. Last but not least, it support the built-in virtual desktop, which can be seen as a big addition for laptop users.
Not all the differences are positive. For example, we still do not have a glue on whether Microsoft will bring back the DVD playing function that is lost on windows 8. If they don't, I think it is necessary for you to search for a DVD ripping software like DVD Ripper for Windows 10 and Windows 7 as precaution.
It's clear Windows 10 has a lot of genuinely useful new features, as well as key improvements to old features, compared with Windows 7. None is enough on its own to make an upgrade necessary, but when combined, they do make a compelling case. Additionally, given that all of the windows 7/8 user can free upgrade to Windows 10 within the first year after its official release, it would almost be silly not to at least try it.
WinX DVD Ripper Platinum – Best fastest DVD ripper to rip any DVD to MPEG, MP4, AVI, WMV, MOV, iPhone, iPad, Android, etc; 1:1 clone DVD to ISO/folder and backup main/full title to a single MPEG2 file in 5 minutes.