Popcorn Time: Apple TV/AirPlay Not Working [Fixed]
Popcorn Time community on reddit is riddled with varied types of Popcorn Time Apple TV not working errors. Among them, Popcorn Time not available on Apple TV 4 and AirPlay not working with Popcorn Time make their mark. Though they're mentioned umpteen times, no straight-forward yet highly efficient solutions are given on reddit.
If you're one of them hunting high and low for the solutions, here this article is the best response to your problem.
Smart Approaches to Fix Popcorn Time Apple TV/AirPlay Not Working Issues
Quick Fixes to Popcorn Time Not Available on Apple TV
Majority of users have no problem in using Popcorn Time on Apple TV 2 or Apple TV3. But when it comes to Apple TV 4, Popcorn Time doesn't work on Apple TV 4. Providing you encounter the same issue, try the below workarounds:
1. Log out free developer account and resign PT, for the certificate expires every 7 days. You have to resign and re-install Popcorn Time. Instead, the better solution is to log in with a paid developer account to unshackle the lifespan limitation.
2. Patiently wait for the Popcorn Time service pack. It might be Popcorn Time bug, so you don't have to do anything further.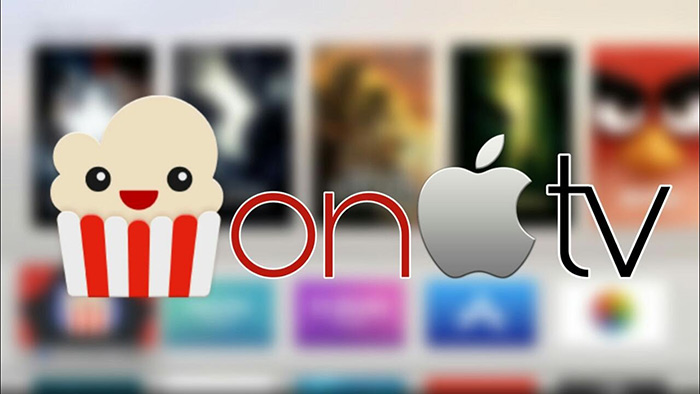 Quick Fixes to AirPlay Not Working with Popcorn Time
1. Launch Popcorn Time app on your MacBook/iMac and use Mac-based computer AirPlay feature to stream PT content from Mac to Apple TV. Please don't connect any other device to your MacBook, iMac or Mac mini.
2. Uninstall Popcorn Time from Apple TV 4 if you get it downloaded from popcorntime.sh. PT.sh doesn't work with Apple TV 4 any more. Re-install PT from popcorntime.app or use your older Apple TV 3 or ATV 2.
Best All-in-1 Solution: Play Downloaded Movies TV Shows on Apple TV (4K/4/3/2)
Irrespective of PT not available on Apple TV or Airplay not working with Popcorn Time, you can use a once-and-for-all solution to tackle them all at one stroke. Use WinX HD Video Converter Deluxe to safely and legally download movies, TV shows (720p/1080p/4K 2160p) from over 1000 movie sharing sites. It's also a strong performer to convert movie to formats playable on every platform/device.
With 420 pre-made profiles, it enables you to directly convert movies to Apple TV 4K/4/3/2, iPhone iPad, QuickTime, Mac supported MOV, MP4, M4V, as well as Windows supported WMV, AVI, VP8, FLV, etc. any format.Thus, you can play whatever hi-def movies or TV shows on Apple TV without VPN needed, nor potential risk of copyright infringement accusation.
Embedded advanced Level-3 GPU hardware acceleration tech improves downloading speed up to 47x realtime faster, up to 250FPS, no Popcorn Time stuck at 0, Popcorn Time stuck at streaming to TV, Popcorn Time slow download speed issues. 2-hour HD movie can be downloaded within 5 minutes as long as your hardware configurations are excellent, as well. The downloading process is easy peasy, 4 clicks needed only.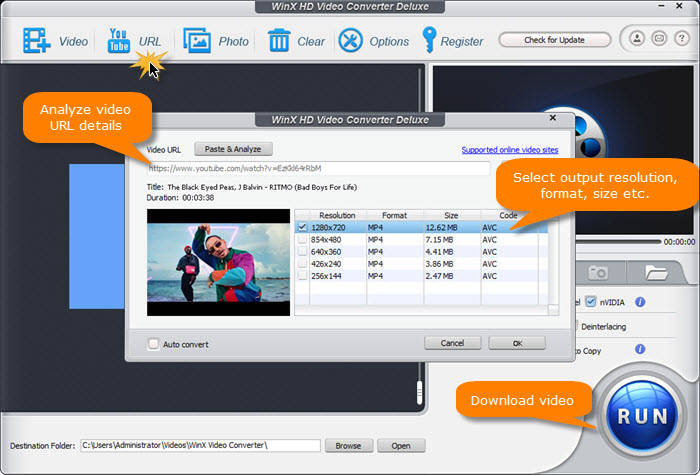 Warm prompt: regardless of what service you're using for movie enjoyment, Popcorn Time, MovieBox, YouTube or online movie download site, you're suggested to save movie and watch movie under the compliance of your local or country copyright law. Do NOT download any movie for unfair or illegal purpose like piracy.