Popcorn Time: Apple TV/AirPlay Not Working [Fixed]
Popcorn Time community on reddit is riddled with varied types of Popcorn Time Apple TV not working errors. Among them, Popcorn Time not available on Apple TV 4 and AirPlay not working with Popcorn Time make their mark. Though they're mentioned umpteen times, no straight-forward yet highly efficient solutions are given on reddit.
If you're one of them hunting high and low for the solutions, here this article is the best response to your problem.
Smart Approaches to Fix Popcorn Time Apple TV/AirPlay Not Working Issues
Quick Fixes to Popcorn Time Not Available on Apple TV
Majority of users have no problem in using Popcorn Time on Apple TV 2 or Apple TV3. But when it comes to Apple TV 4, Popcorn Time doesn't work on Apple TV 4. Providing you encounter the same issue, try the below workarounds:
1. Log out free developer account and resign PT, for the certificate expires every 7 days. You have to resign and re-install Popcorn Time. Instead, the better solution is to log in with a paid developer account to unshackle the lifespan limitation.
2. Patiently wait for the Popcorn Time service pack. It might be Popcorn Time bug, so you don't have to do anything further.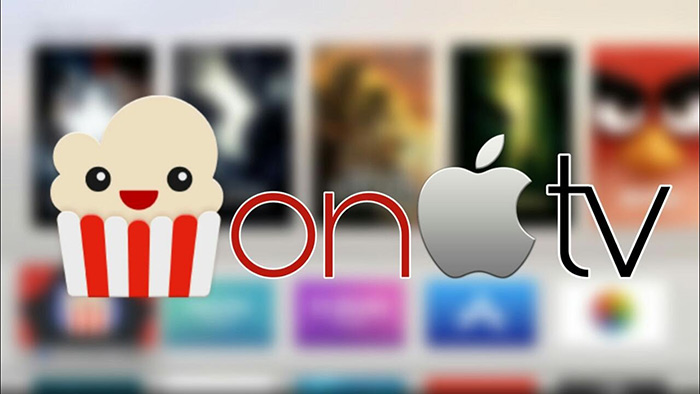 Quick Fixes to AirPlay Not Working with Popcorn Time
1. Launch Popcorn Time app on your MacBook/iMac and use Mac-based computer AirPlay feature to stream PT content from Mac to Apple TV. Please don't connect any other device to your MacBook, iMac or Mac mini.
2. Uninstall Popcorn Time from Apple TV 4 if you get it downloaded from popcorntime.sh. PT.sh doesn't work with Apple TV 4 any more. Re-install PT from popcorntime.app or use your older Apple TV 3 or ATV 2.