Posted by Kaley Torres - Contact Author

New TV Shows and Series on Apple TV+ in COVID-19 Crisis
Since the launch of Apple TV+, users get an extra option to enjoy high-quality originals from some of the biggest names in Hollywood like Steven Spielberg, Octavia Spencer, Jennifer Aniston, and Reese Witherspoon. As the new home for exclusive shows and movies, new Apple originals are coming every month. During the tough time of COVID-19 quarantine, what movies or TV shows for watching on Apple TV+? To help you stay updated with the latest Apple TV Plus releases, we've plucked out the new TV shows and series on Apple TV+ and keep updating the list regularly.
Related: what Apple TV+, Disney+ and Netflix will provide respectively? Check Apple TV+ vs Disney+ vs Netflix for details.
[Updating] List of New Apple TV+ Shows and Series
By now the number of Apple TV+ original shows is not impressive, but the lineup looks really promising, featuring some Hollywood A-listers.
Amazing Stories
Stars: Edward Burns, Austin Stowell, and Kerry Bishé, etc.
Genres: Anthology | Fantasy
Director: N/A
Apple brings Steven Spielberg to create new TV shows for Apple TV+. Amazing Stories, Steven Spielberg's 1980s science fiction and horror anthology, will be back to the screen on Apple TV Plus. This time, Steven Spielberg will executive produce the rebbot. Amazing Stories is quite similar to the popular series on Netflix Black Mirror. According to what Steven Spielberg said on the stage of Apple, "a whole new batch of Amazing Stories will transport multi-generational audience to the worlds of wonder through the lens of today's most imaginative filmmakers, directors and writers". Don't miss the new series on Apple TV+.
SEE
Stars: Jason Momoa, Alfre Woodard, Yadira Guevara-Prip, Nesta Cooper, etc.
Genres: Drama
Director: Francis Lawrence
Are you a fan of Jason Momoa? If yes, you need to see the new Apple TV+ original shows SEE, starred Momoa, penned by Steven Knight and directed by Francis Lawrence. The sci-fi series is set 600 years in the future when a virus took the sight away from the human beings. Jason Momoa plays a blind warrior who is trying to keep his family together. Momoa decribe the new series as "probably my best work". It indeed has great scenes, customes, and potential for an epic story. For your reference: 2021 new 4K movies on Netflix, new HBO TV shows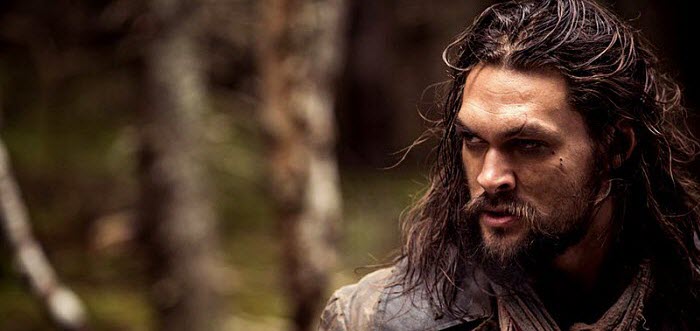 The Morning Show
Stars: Jennifer Aniston, Reese Witherspoon, Steve Carell, Billy Crudup, Gugu Mbatha-Raw, etc.
Genres: Comedy-drama | Satire | Newsroom
Director: Mimi Leder
The Morning Show has the award-winning stars Jennifer Aniston, Reese Witherspoon, and Steve Carell together for Apple TV Plus., with Reese Witherspoon both executive produces and co-stars in it. It gets enough star power as a guarantee for great stories. The must-watch new TV shows on Apple TV+ explore the wars in the world of morning news, the challenges faced by the women in the news industry, and the dark facts behind the screen. Will The Morning Show present something different than the newsroom struggles as in The Newsroom? Check it on Apple TV+. It's free for a year on Apple devices.
Watch Friends Reunion by Jennifer Aniston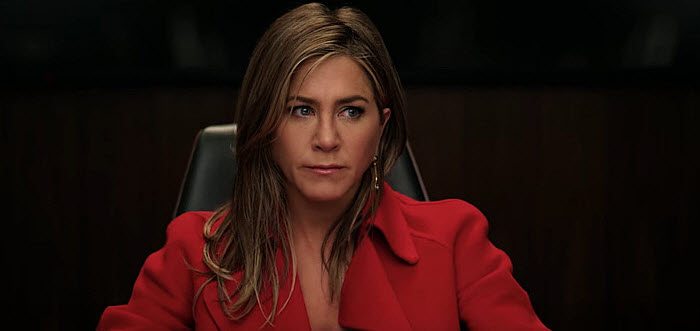 Servant
Stars: Toby Kebbell, Lauren Ambrose, Nell Tiger Free, Rupert Grint, etc.
Genres: Drama | Thriller
Director: N/A
Harry Potter's Rupert Grint also appears in Apple TV Plus new TV series Servant, a psychological thriller from M. Night Shyamalan and British TV writer Tony Basgallop. Shyamalan is famous for being a master creating a creepy atmosphere and twists. The Apple TV+ site describes the show as you should "doubt what you believe.". In the series, a couple hired a young nanny to take care of their newborn child, but things went wrong... Horror fans, you don't want to miss Shyamalan's mystery series, for $4.99/month only.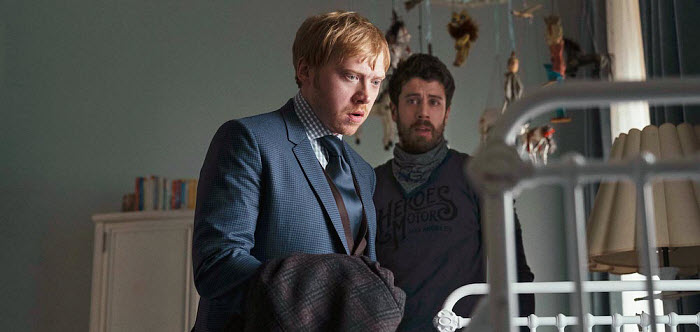 Truth Be Told
Stars: Octavia Spencer, Lizzy Caplan, Aaron Paul, Elizabeth Perkins, etc.
Genres: Crime | Drama | Thriller
Director: Reese Witherspoon
It is the latest production from Reese Witherspoon, with an impressive cast featuring the Oscar-winner Octavia Spencer as well as Lizzy Caplan, Aaron Paul, Ron Cephas Jones, Michael Beach, and more others. The new Apple TV+ original show is based on the best-selling crime novel Are You Sleeping: A Novel by Kathleen Barber. The series centers on how Poppy Parnell (Octavia Spencer) reopens an old and closed murder case through her podcast and seeks for the truth. It asks one question: will public attention affect justice?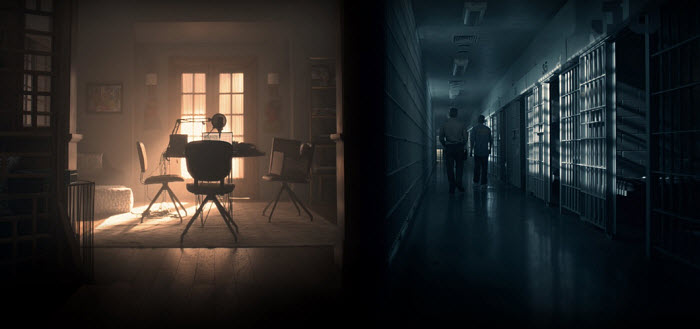 For All Mankind
Stars: Chris Bauer, Noah Harpster, Nick Toren, etc.
Genres: Drama | Sci-Fi
Director: N/A
Cheer up, science fictions fans. Apple TV+ is offering new sci-fi series For All Mankind, written and created by Ronald D. Moore, starring Joel Kinnaman, Colm Feore, and Sarah Jones. At the 50th anniversary of Apollo 11's moon landing, the new series will show us what it likes if the space race was still taking place. It explores the optimistic future when humans want to take its place in the universe. Given that Apple has invested billion dollars over the first Apple TV Plus original shows, we can expect the kind of production value that Battlestar Galactica had.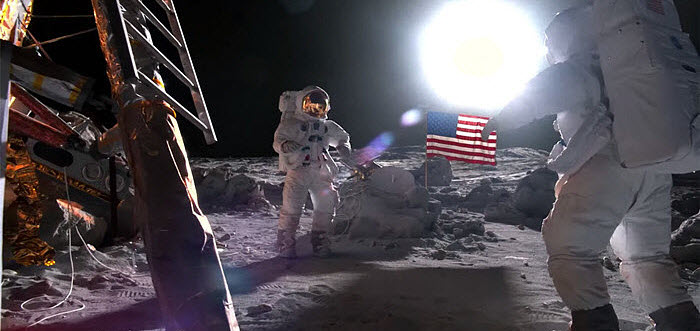 Dickinson
Stars: Hailee Steinfeld, Jane Krakowski, Toby Huss, Anna Baryshniko, etc.
Genres: Biography | Comedy | Drama
Director: N/A
The new Apple TV+ original show Dickinson is a period drama based on poet Emily Dickinson's life, starring Hailee Steinfeld (True Grit, Pitch Perfect 2 and 3) as Emily Dickinson. The new comedy series is focused on the social, family and gender constraints in the 19th century, but with a modern fashion and tone. The show was first premiered at Tribeca TV Festival, well-received by the audience. Just as what CultofMac says, you will feel like watching a 21st-century feminist comedy with 19th-century flair.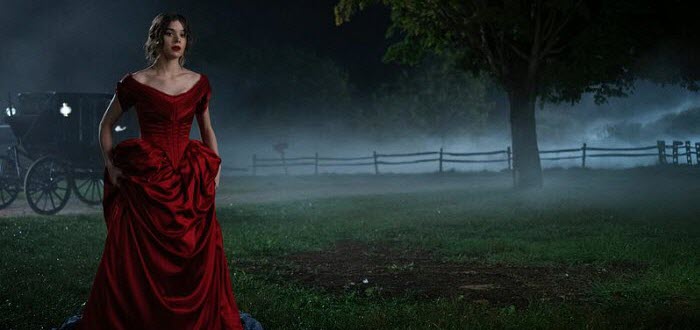 Snoopy in Space
Stars: Terry McGurrin, Ethan Pugiotto, Rob Tinkler, etc.
Genres: Animation | Family
Director: N/A
Apple is trying to cover as many people as possible and the list of new Apple TV+ shows and series has audiences of any age groups or genres covered. The first Apple TV series have the Snoopy, Charlie Brown, and the Peanuts shows, together with other family titles like Helpsters. 50 years after Apollo 11 landed on the moon, the new original from Peanuts Worldwide and DHX Media for Apple TV+ comes just in time. In the new series, we will start a trip with Snoopy, the dog, to fulfill his dream of being an astronaut.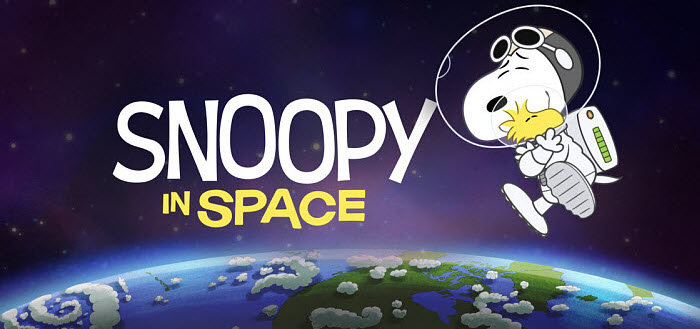 Defending Jacob
Stars: Chris Evans, Michelle Dockery, Jaeden Martell, Cherry Jones, Pablo Schreiber, etc.
Genres: Mystery | Thriller
Director: Morten Tyldum
The Captain America star Chris Evans's new TV shows for Apple TV Plus is based on Landay's 2012 best-selling novel of the same name. It tells a story of an assistant district attorney named Andy Barber who investigates a murder in which his 14-year-old son is accused of killing a classmate. The drama is from Paramount Television and Anonymous Content, directed by the Oscar nominee Morten Tyldum, with 'Planet of the Apes' screenwriter Mark Bomback as the showrunner.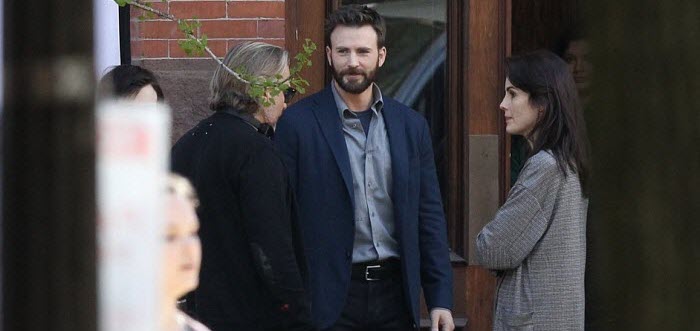 Ghostwriter
Stars: N/A
Genres: Mystery | Fantasy | Family
Director: N/A
Beside the Amazing Stories, the list of new TV shows and series on Apple TV+ also brings a reboot of the popular children's mystery/fantasy series from the 90's. It's about a group of four kids who team up to solve the mystery in New York with the help of a ghost - a runaway slave killed by the slavers. They use some secret messages and words only the kids can read, just like what we do when we were young. Chances are that you watched the beloved stories as a kid. Now, Apple TV+ brings a new version with some different twists to give the next generation their ghost experience.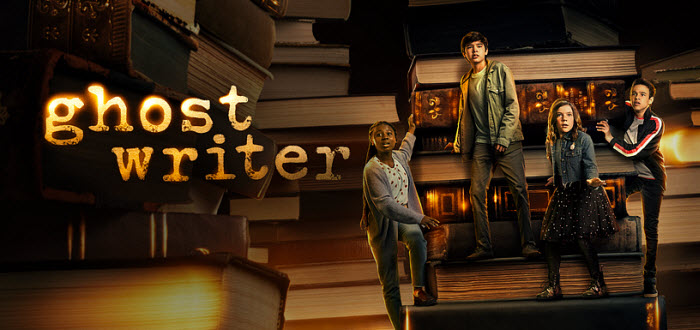 [Full List] New TV Shows and Movies on Apple TV+
Apple has made big investment in original programming. More new series and films are coming to Apple TV+, ranging from serious dramas and horror movies to family-friendly comedies and kids shows. Stay tuned with more new TV shows and movies updated to the list.
New TV Shows & Movies on Apple TV+

New Apple TV Plus Originals

Oprah Winfrey Projects
Hala
Helpsters
The Elephant Queen
Home Before Dark
Little Voice
Little America
Calls
Bastards
Mythic Quest
Home
Fundation
Losing Earth
My Glory Was I Had Such Friends
Pachinko
Shantaram
The Mosquito Coast
Mr. Corman
Alabama
Lisey's Story
Prehistoric Planet
Brie Larson CIA biography series
Simon Kinberg and David Weil sci-fi series
On the Rocks
Wolfwalkers
Time Bandits
Swagger: A drama series based on Kevin Durant
You Think It, I'll Say It
Damien Chazelle drama series
Vital Signs
Carpool Karaoke: The Series
You can subscribe to Apple TV Plus to enjoy the latest original TV shows, series, and movies from Apple. It costs $4.99 per month (the lowest price on the market, even the already-cheap $4.99 price tag of Disney+) and is available in over 100 countries. Users of iPhone, iPad, Apple TV, macOS can get the streaming service one year for free. It's add-free and most of the Apple TV Plus shows and movies come in 4K, at no extra cost. Like Netflix, Disney+ and many others, Apple TV+ allows playback offline on the app. If you want to watch some TV shows on any local devices, you check the guide to download TV shows offline here.