Is Popcorn Time Safe? Is it Safe to Stream without VPN?
In past couple of years, Popcorn Time has been a powerhouse, with a whole host of movies, animes and TV shows for users to watch without costing a dime. Moreover, Popcorn Time, the "Netflix for Piracy", itself is completely legal. All these help it gain a wide popularity around the globe. However, with the exposure of Popcorn Time users being sued by the movie industry, more and more users concern if Popcorn Time is safe to install and use.
This article exists for this reason: explain to you if Popcorn Time is safe in terms of virus and copyright. Read on:
Is it Safe to Download and Install Popcorn Time?
It's Safe to download and install Popcorn Time program on your Windows or macOS as long as you get it from the reputable website - popcorntime.app/windows. The latest official version is 0.4.4. Other variants of Popcorn Time like getpopcorntime.is, popcorn-time.ch are fraud platforms, which are awash with VPN ads and potential virus/malware.
Providing you're eager to watch free movies using Popcorn Time on your Android device, navigate to online download sites to download Popcorn Time APK. Play Store won't accept such highly controversial app.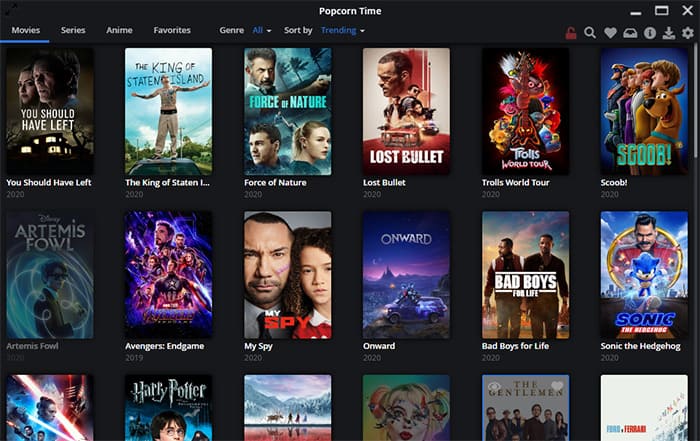 Attention: please stop using Popcorn Time and stop thinking about downloading Popcorn Time app on your device if you're new to PT. Cuz Popcorn Time has been sued once again by a couple of movie companies concerning copyright infringement issue. The way to protect yourself from being embroiled with such legal issue is to shy away from Popcorn Time now!
Is Popcorn Time Safe to Stream Movie without VPN?
It is NOT Safe to stream movies via Popcorn Time without VPN. Reasons are:
1). Popcorn Time itself is grounded entirely on torrents and torrenting counts on peer-to-peer (P2P) sharing, which indicates your IP address being easily found by anyone you're connected to. Your privacy is at risk.
2). Popcorn Time app itself is legal while streaming, downloading or viewing copyrighted content via Popcorn Time is illegal. Do you know where the content actually comes from? When you stream movie or TV show, the software downloads a torrent file, rushes into the crowd, and instantly seeds the media file back out to everyone else. That's the very nature of peer-to-peer torrent technology. So you become both the downloader and uploader even though your client is set to "never upload". All these conducts will get you caught in copyright infringement issues. You could face fines or prosecution from copyright holder.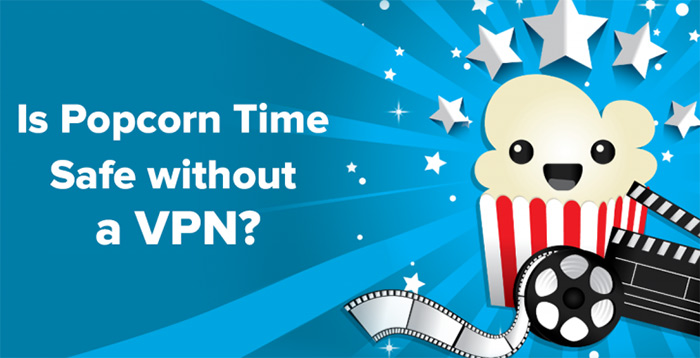 Warm prompt: no matter which tool you use Popcorn Time or other tools, please comply with your local area or country's law about copyright protection. Do NOT download movies or TV shows for any unfair use or illegal purpose.