[Fixed] Why Does Hulu Say Currently Unavailable?
When searching for a movie, TV show or event, you're greeted with a Hulu currently unavailable error message. Puzzled about this? Why does Hulu say currently unavailable?
This post will explain the reasons and more importantly share with you the effective solutions to troubleshoot this problem. Quickly view the bold titles to dig out the most suitable solutions to try if your time is limited. Needless to try each way one by one.
Note
Hulu (ad-supported) plan is now only sold at $1.99/month for 12 months in the grand 2020 Black Friday deal. Seize chance to get the once-a-year biggest discount before expiration date 11:59 PM PST on 11/30/20. Here is the entrance to the limited time offer.
Top Solutions to Fix Hulu Currently Unavailable Error
Before we get it started, please check if your Hulu app or Hulu+Live TV is the latest version. If so, read the below methods. If not, update first.
Solution 1: Make sure your location is US or Japan.
Currently, Hulu is only available in US and Japan (as an offshoot). If your geographic location is Europe or somewhere else outside of US, please resort to a VPN to make Hulu think that you're in America.
In case you could use Hulu to watch or stream movies, TV shows and games before but not this time, check your VPN settings. Sometimes, you might change VPN location to other countries. Hence, change VPN IP address back to US or Japan.
Solution 2: Check if Hulu is outage.
Sometimes, Hulu might be in normal maintenance period. You can't do anything but wait.
Solution 3: Your device might be to blame.
Some content on Hulu is not open to all devices. Check if your device supports the latest Hulu app and how many programs it supports for streaming thereon.
Solution 4: Clear cache and data.
Clean up cache and data via your device's settings menu, which is helpful to clear temporary files to free up necessary space.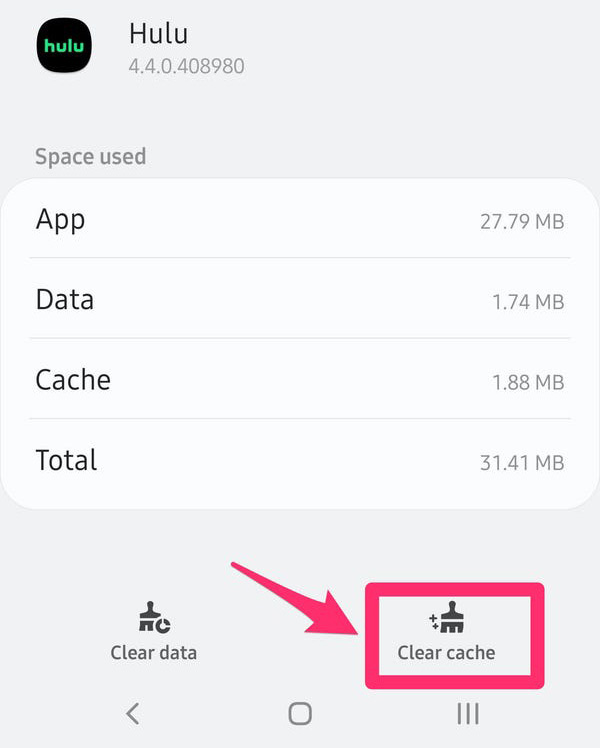 Solution 5: Expirations.
You're suggested to check expiration notice now and then, for some content might have expired one day in the past. What you're supposed to do is to instantly watch them online or record the content before expiration. Of course, if it has already happened, go to other Hulu alternatives like YouTube TV, Amazon Prime Video, Netflix, Disney+, etc. to hunt high and low for the resource.
Solution 6: Hulu+Live TV Restrictions.
If you find Hulu not loading a live event on your device or an error pops up, it may be related with live TV streaming restrictions like regional availability, blackouts, or the device you're using.
Related article: 9 Fixes for Hulu Black Screen (with Audio) on TV, Roku, PC, Mac, Discord, Zoom...
Solution 7: Hulu+Live TV local network coverage.
Your Hulu+Live TV local network coverage will adjust to your physical location for weather, news, map when you go out. But that's not the whole story. Some affiliates will keep the same so as to keep up with your local sports, events, etc.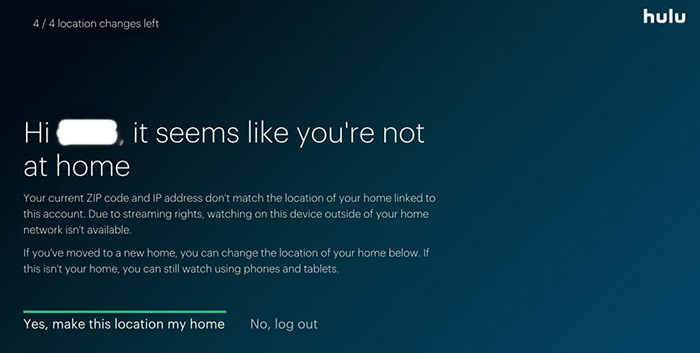 Solution 8: Free up Cloud DVR storage.
The Cloud DVR comes with 50 hours of storage space. When you record Live TV on Hulu with Cloud DVR, you might ignore its capacity. Though Cloud DVR has the knack to automatically remove the oldest recordings for the newer one, you'd better manually manage your Cloud DVR storage. Backup old recordings to some other devices and make room for new recordings without any data loss.
Click help.hulu to get more solutions if the above workarounds didn't get you out of trouble.