Top 5 Marvel Animated Movies | Rip Best Marvel Animated Movies DVD
Best Marvel Animated Movies List (Top 5)
Last updated on Jan 17, 2020 by Kistent Waung

Who is your favorite superhero, Spider-man, Iron Man, Captain America? Marvel comics never disappoint us in creating flesh-and-blood characters and narrating sensational Sci-Fi stories. As fans, we don't want to miss the great movies based on Marvel comics which absolutely make our loved figures alive. Although a part of people prefer to Marvel live action films, the animated movies are also pretty worthy for watching. Well, this article will list the best Marvel animated movies (top 5). It also introduces the best solution to enjoy Marvel animation movies by ripping the DVDs with a fast DVD ripper.
Garner the Best Way to Watch Marvel Animated Movies on PC/Mac/Devices
Take advantage of the No.1 fast DVD movie ripper - WinX DVD Ripper Platinum - to rip/copy Marvel animated movies DVD to MP4, AVI, WMV, MOV, MPEG, FLV, 3GP, iPhone (6s/6s Plus), iPad, Android, Windows Phone, Surface Pro, PS3/4, Xbox, Kindle Fire etc, with vivid images and hi-fi audios.


Top 5 Marvel Animated Movies
Unlike theatrical release live action movies, Marvel animations are distributed as direct-to-video in home video format on videotape or DVD/Blu-ray disc. Because of popularity of digital videos, the movie sources are also available on online video streaming service, like YouTube, iTunes, Amazon Instant Video. Now, let's check the best 5 Marvel animated movies list.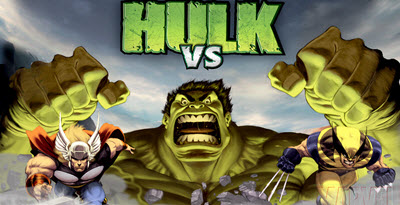 Hulk Vs.
Release Date: 27 January 2009
Genres: Animation | Action | Adventure | Fantasy | Sci-Fi
Hulk Vs. is the sixth cartoon movie produced by MLG Productions and achieves a big commercial success grossing $7,544,631 sales, the second highest among all best Marvel animated movies. It comprises of two features, Hulk Vs. Wolverine and Hulk Vs. Thor. In the former feature, The Incredible Hulk crossed into Canadian wilderness with a serious destruction. Wolverine takes the mission to stop him. The fierce fight is triggered. In the latter feature, Loki wants to use Hulk to revenge his stepbrother Thor. However, Hulk is out of Loki' control and the brothers should try their best to prevent Hulk from damaging Asgard.
Ultimate Avengers
Release Date: 21 February 2006
Genres: Animation | Action | Adventure | Fantasy | Sci-Fi
As the first Marvel animated movie, Ultimate Avengers introduces the beloved superhero Captain America. 60 year later from being frozen in ice, Captain America comes back. It's a chaotic world full of disasters. Heroes are badly needed. Captain America forms The Avengers team which assembles Iron Man, Thor, Wasp, Giant Man and others to fight for survival.

Ultimate Avengers II
Release Date: 8 August 2006
Genres: Animation | Action | Adventure | Fantasy | Sci-Fi
Continuing success of Ultimate Avengers, Ultimate Avengers II becomes the highest-grossing Marvel animated movie with $7,868,824 sales. The story happens in Africa. Black Partner, the African king of Wakanda, goes to USA seeking for Captain America's help because his city is invaded by aliens and Herr Kleiser, an old enemy of Captain America. The Avengers set out for Africa to end the alien invasion. The bloody war will begin soon.
>>Decrypt/Rip The Avengers DVD
The Invincible Iron Man
Release Date: 23 January 2007
Genres: Animation | Action | Adventure | Fantasy | Sci-Fi
The born of Iron Man, another hero from the Avengers, will be told in this best Marvel Animated movie. Tony Stark, a billionaire inventor, travels to China for investigating the resurrection of the Mandarin and awakens the evil. In order to stop the destructive force, Stark crafts a suit packed with armor and high-tech weapons and makes him become "Iron Man".


Planet Hulk
Release Date: 2 February 2010
Genres: Animation | Action | Adventure | Fantasy | Sci-Fi
The Incredible Hulk is sent away from Earth and arrives the planet Sakarr ruled by the Red King. The Hulk is forced to beat other powerful creatures as a gladiator. He befriends with other four formidable combatants, Miek, Korg, Hiroim and Elloe to fight against the brutal Red King. However, the battle proves that the Hulk is a destroyer rather than a deliverer of Sakarr.
Rip/Copy Marvel Animated Movies DVD
Want to watch best Marvel animation movies on portable devices whenever and wherever or save in digital files on PC/Mac to avoid scratches on disc? It is suggested to use the DVD ripping software, for example WinX DVD Ripper Platinum to rip/copy Marvel animated movies DVD.
WinX DVD Ripper Platinum is an expert on ripping/converting any DVDs (including ripping Marvel comic movies DVDs) with removal of copy-protections to popular video formats (MP4, AVI, WMV, MOV, FLV etc.) and fashionable devices, (iPhone, iPad, Android, Windows Phone, Surface Pro, Kindle Fire, Xbox, PS3/4 etc.) and delivering crisp output video. Owing to Multi-core utility, optimal configuration for newest CUDA and i5 i7 CPU, Super Encode Engine based on MMX- SSE & 3DNow! and Hyper-threading tech, it can reach 3-5x real time DVD rip speed.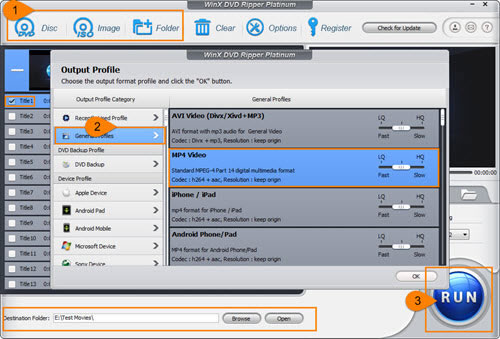 Brief Guide of Marvel Animated Movies DVD Ripping
Download/install WinX DVD Ripper Platinum on your Windows computer. For Mac users, please turn to WinX DVD Ripper for Mac.
Step 1. Insert one of the best Marvel animated movies you like to DVD-ROM. Launch this WinX DVD movie ripper and hit DVD Disc button to load the movie. The DVD movie source also can be ISO image or VIDEO_TS folder.
Step 2. A couple of seconds later, full titles will be displayed with main title checked. Meanwhile, Output Profile window pops up. Select one format, for example MP4.
Step 3. Hit Browse button to save the ripped DVD video to destination folder (hard drive or device) and click RUN to start ripping your Marvel animated movies DVD.
Note: The software developer only advocates ripping DVDs for personal use and suggests referring to the DVD copyright laws in your countries before doing so.
Still have some trouble about how to rip/copy best Marvel animated movies DVD? Please feel free to Mail Us >>
More Features of the No.1 Fast DVD Ripper:
• Copy DVDs to ISO Image/VIDEO_TS folder and back up main/full title to a single MPEG2 file at 1:1 ratio.
• Extract film soundtracks from DVD as MP3, FLAC, AAC, AC3, iPhone Ringtone (M4V) etc, with hi-fi audios.
• Customize video/audio parameters, like aspect ratio, resolution, bit rate, frame rate. Crop/trim/merge DVD videos and add external subtitles.