> Resource > HandBrake on Windows 7/8/10/Vista
[HandBrake Errors Fix] - How to Get HandBrake Working on Windows 7/8.1/Vista or Windows 10
If you are a HandBrake user, sometimes you may have HandBrake not working on Windows 7 or Windows Vista OS, like the case below:
"When I started my computer, I got a message MBR Error 3. However the computer runs well. Is this a problem and what is MBR Error 3? Can anyone tell me how to repair it? How do I get HandBrake working on Windows 7 (If I get Windows 10 OS PC, will it be still not quite stable for HandBrake?)"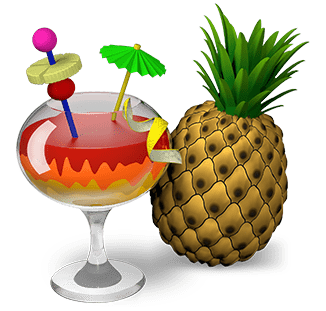 Get the Best DVD Ripping Solution on Windows 10/8/7/Vista!
WinX DVD Ripper Platinum [Fast and Stable!] - acts as the best HandBrake alternative available to rip any DVD (home-made, copy-protected) to MP4, AVI, WMV, MOV, FLV, 3GP etc, without quliaty loss on Windows 10/8(.1)/7/Vista without not working issue.

Why Does HandBrake not Work on Windows 7/10, How to Fix?
Sometimes HandBrake may require you running your Windows 7/10 PC as Administrator account rights to open correctly. If so, do as below:
Step 1: Right click your HandBrake Icon.
Step 2: Click "Properties".
Step 3: Click the "Compatibility" Tab.
Step 4: Check "Run this program as an Administrator".
Step 5: Press Apply/OK.
Step 6: The HandBrake GUI should now run. Note this is not required for the CLI executable (Command Line Interface for batch scripting) .
Learn more HandBrake Windows Tutorial >>
HandBrake is great DVD/Video converting software on Windows, Mac and Linux OS. At times you need to learn about some minor issues about HandBrake when it comes to no-go condition. For instance, Can't Rip DVD with Handbrake on Windows (10), HandBrake No Title Found Error, HandBrake Stuck at 100% Error, HandBrake Crashed before Finish, HandBrake Cannot Rip DVD with 99 Titles... Learn more about HandBrake Error Solutions >>
If you get HandBrake vlc errors, for example, you cannot play or figure out the correct main DVD title by VLC for HandBrake, you can download free 5KPlayer as the free VLC alternative.
If you are not quite confidence upon computer things to defeat HandBrake errors, you can give HandBrake Alternative a shot. WinX DVD Ripper Platinum and WinX HD Video Converter Deluxe are perfectly compatible with your Windows 7/Vista and the later Windows 10/8 OS. Moreover, with prompt mail support service (response within 24 hours), you will never hold a question over one night.
Related Sources:
HandBrake for Windows 10 - Download HandBrake on Windows 10 PC or a Free Alternative
HandBrake Bluray to iPhone rip - Rip Blu-ray to iPhone 4 with HandBrake - HandBrake Bluray to iPhone rip
HandBrake Blu-ray rip Tutorial - HandBrake Blu-ray rip Tutorial How to Rip Blu-ray with HandBrake 0.9.5
HandBrake Tutorial on Windows - How to use HandBrake to rip DVD and convert Video on Windows 7
HandBrake Tutorial on Mac - How to use HandBrake Mac version to rip DVD and convert Video for Mac
HandBrake Rip DVD to iPod - How to Rip DVD to iPod Using Free HandBrake and Alternative Software
HandBrake 64 VLC Error - How to solve -This version of handbrake is 64, VLC found but not 64 error
HandBrake Video Quality Settings - How to Calculate HandBrake Video Bitrate/Quality Settings
Best HandBrake Alternative - Best HandBrake Alternative -Convert Copy Protected DVD and Video Fast
HandBrake Preset for iPad - Create HandBrake iPad Preset Settings to Convert Video/DVD to iPad