2020-2021 Best New Kids Movies on DVD, Ranked by Fans
The adorable talking animals, funny cartoon charactors, heroes, princess, etc. have magic to keep kids calm. They never cry or ask anything when they seat and watch the kids movies. Luck for parents, the lineup of 2021 -2021 new kids movies on DVD is entertaining for both children and adults while in COVID-19 hibernation.

Before you play 2020-2021 Kids DVD Releases, make sure you've backed up
Cartoons are daily entertainment for kids. Children will watch their favorite movies again and again. That means these latest kids DVD releases just bought are at high risk of kids' damages. Considering a DVD is priced from $15- $25 (from Amazon), you may want to make a copy of the popular kids DVD movies for your children to use and abuse (it seems all kids are terrible at looking after DVDs. We were forever finding them laying all over tables and the floor or maybe in a case but never the right one) or just want to make the movies more portable. This task is accomplished by a good DVD ripper.
WinX DVD Ripper Platinum is able to back up Disney/Pixar kids movies, new & old DVDs, protected, scratched DVDs, 99-title & TV series, other discs easily.
* Support all protections * 1:1 DVD backup * 5 minutes for a DVD copy
Please DO NOT use WinX DVD Ripper to rip rental DVDs.
Most Popular New Kids DVD Releases in 2019
1. How to Train Your Dragon: The Hidden World
How to Train Your Dragon franchise has been loved by both kids and adults. No surprise, How to Train Your Dragon 3 wins a spot in the list of 2021 latest children DVDs. As remarked by a young audience from IMDb, "I fell in love with the characters and world behind the dragons since I watched the first movie when I was 8. The second, though not quite better than it's predecessor, was the favorite of me and the rest of my family. I'm happy to see the third movie of my childhood movie live up with the previous two." 100% worth your money and it's a must-see for all kids. Also check our list of old classic movies and TV shows on DVD for kids and family.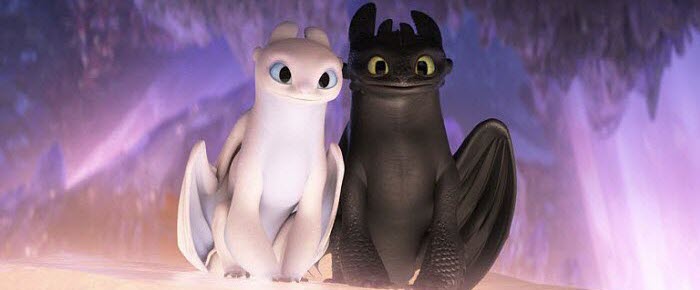 2. Toy Story 4 (2019)
Portable DVD player comes in various sizes, ranging from the smallest 5 inches to the largest 20 inches. There's no best, only the optimal. A large-screen player can deliver good viewing experience, but it can make your travel tiresome. So think about how you or your kids want to use the portable DVD player, mainly for travel or for using at home, before you make a decision.

3. Lion King (2019)
The favorite childhood Disney movie of many 80's was ​Lion King. The remake of the Disney classic, The Lion King 2019 gives you a chance to rewatch your childhood beloved movie with your kids. The movie received mixed reviews, but don't listen to them. "It brought back so many memories from when I was Young", "Suddenly you start to remember your childhood. Amazing pictures, visual effects and motions", "A more mature, darker take on the original"... It's nothing like the original. Indeed, now we are lucky to have advanced filming technology to present better results. Believe me, you will love the new Disney movie on DVD for kids.

4. Spider-Man: Far From Home
If your boy loves the best neighborhood hero, don't forget to add Spider-Man: Far From Home to your list of must-watch new kids movies on DVD. The movie is set after the Tony Stark dies in Avengers Endgame. The shockwaves of Stark's death continue into the lifes of those who were close to hime, including Peter. In this movie, Peter Parker struggles with his death and feels great pressure to take up his mantle. Will Peter Park become the next Iron Man? Don't miss this great new DVD movie for kids and teenagers.

5. Captain Marvel
The response to the movie is mixed. Some citizes it for coping DC Wonder Woman, some others regard it as one of the best superhero originals. Ignore the negative reveiws, Captain Marvel maybe not the best Marvel movie, but it's entertaining and engaging enough. It has great humor, great action, and excellent performances. Besides, the new kid DVD release ranked fourth on the list of Top-Selling DVDs in the United States 2019 months after its release.

And more releases:
Maleficent: Mistress of Evil: December 2019
Abominable: December 2019
The Angry Birds Movie 2: November 12, 2019
Aladdin 2019: Septermber 10, 2019
Secret Life of Pets 2: August 27, 2019
Dumbo 2019: July 29, 2019
Missing Link: July 23, 2019
Wonder Park: June 18, 2019
...
More New/Upcoming Kids DVD Releases in 2020
Mulan 2020: May 2020
Onward: May 2020
Spies in Disguise: February 2020
Frozen 2: January 2020
Star Wars: The Rise of Skywalker: February 2020

Back up New Kids Movies on DVD and Protect Your Investment
While movies can keep your children calm, the DVDs are not cheap. For example, the DVD of Spider-Man: Far From Home costs around $17 on Amazon, Walmart, and Bestbuy, excluding the shipping fee. And the Blu-ray + DVD + Digital Copy is about $5-$12 higher (some limited editions will be much more expensive). However, you know how easy your kids can leave a DVD out and ruin it. You may rip the DVD to :
1. Store the original without having the risk of seing DVDs getting scratched or boxes being broken by kids;
2. Store the new DVD movies for kids on iPad, tablets and across portable devices for kids on trips.

WinX DVD Ripper Platinum will help you rip any new released kids movies DVDs.
* You can rip and convert the best kids movie DVDs released by Disney, Pixar, Marvel, DC, and other studios (your legally purchased DVDs);
* You can rip the new kids movies on DVD to MP4, MOV, AVI, HEVC, H.264, WMV, 3GP, iPhone, Galaxy, Google, Xbox, any formats & devices;
* You can rip 2019 latest kids DVDs without problem as it support CSS, Disney X-project DRM, region code, RCE, Sony ArccOS, UOPs, etc.
Step 1: Download the movie DVD ripper on your computer (Windows 10 and macOS Big Sur both supported). Run the software and insert your DVD into the disc drive.
Step 2: Click the Disc button to load the new kids movie. It will automatically detect the movie info and find the correct title.
Step 3: Then a window will pop up asking you to select an output format. If you simply need to rip the latest children DVD movies for easier playback for kids, you may rip kids DVD to MP4. You can also copy DVD 1:1 to ISO image, MPEG, Video_TS folder, other video formats and popular devices.
Step 4: Click Run to start the rip. It takes only minutes to convert a full DVD movie.