Best Kids and Family DVDs of Movies, TV Series, and Educational Videos
When the weekends and summer holidays come, we need to find some fun things to keep our kids entertained and occupied. When it comes to fun family activities, we are most likely to think of is watching movies. Yes, but we should be careful when choosing a movie to watch with our children. We need to select those meant for their ages and suiting their tastes. Obviously, this will be a mammoth task.
To help, we've come up with lists of best kids and family movies on DVD, best kids and family TV series on DVD, as well as best kids educational DVDs. Yes, parents still love and buy DVDs which are great babysitters. In addition, we will provide some useful tips about playing, copying, as well as storing kids and family DVDs.
Part 1. Best Kids and Family Movies on DVD
There are so many great movies for kids and family. Here we've covered classic and new kids and family movies that have DVD releases, many Disney films included. We have listed the best movies for all ages, including preschoolers, little kids, big kids, tweens, and teens.
Frozen Franchise (Buy Frozen 1 & 2 DVD on Amazon)
Age: 5+
Frozen was released in 2013 and FrozenⅡwas released in 2019. Frozen is one the highest-grossing animated film franchises of all time and it is the only animated franchise where every installment grossed $ 1 billion. According to the financial information on THE NUMBERS, Frozen (2013) is estimated to earn $252,019,929 DVD sales while Frozen (2019) has earned $28,538,632. This is really the most popular Disney animated movie for over 5-year-old kids, especially for girls.
Also read: How to Copy and Back up Walt Disney DVD Frozen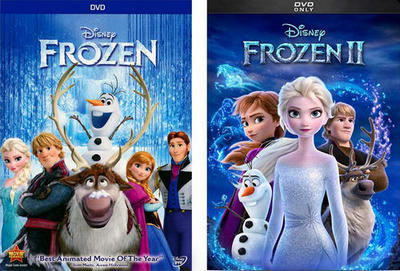 Toy Story Franchise (Buy Toy Story 1-4 Complete Collection DVD on Amazon)
Age: 5+
This is another great Disney media franchise for kids and has had great success in box office and DVD sales. So far, we have seen the release of four movies, namely Toy Story (1995), Toy Story 2 (1999), Toy Story 3 (2010), and Toy Story 4 (2019). It personifies toys and follows the adventures of a classic cowboy doll named Sheriff woody and a modern spaceman action figure named Buzz Lightyear. Boys will love this franchise.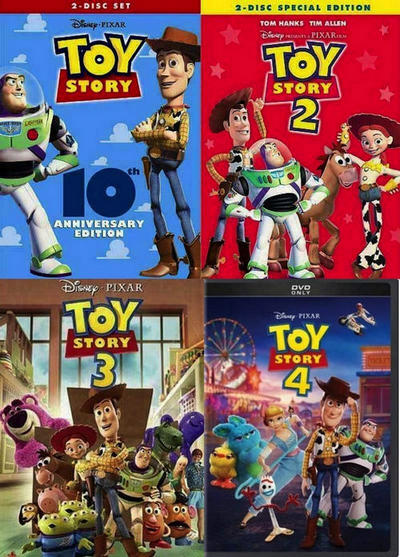 The Lion King (Buy The Lion King 2019 Doublepack DVD on Amazon)
Age: 3+
Both the original version and the remake version, released in 1994 and 2019 respectively, chart in the highest- grossing animated movies. The Lion King original veision wasn't released on DVD until 2003. It has sold millions of units.
This is a musical drama file produced and distributed by Walt Disney and a great movie for kids over 3 years old. The film tells the story of a young lion named Simba who goes through the most glorious moments and the most difficult challenges in his life and finally becomes the King of the Forest.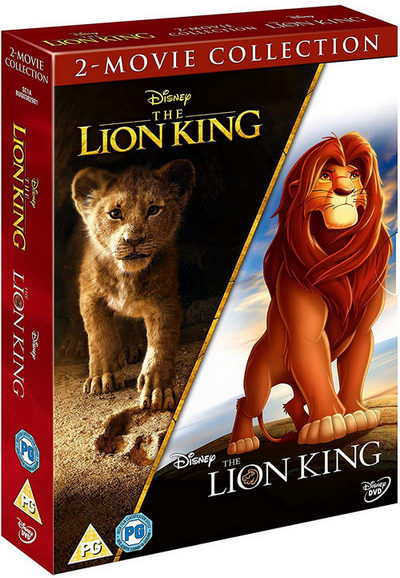 Raya and the Last Dragon (Buy Raya and the Last Dragon DVD on Amazon)
Age: 8+
This is a Disney computer-animated fantasy action-adventure film released March 5, 2021. The DVD was released on May 18th. It was No. 1 on the top 10 list of combined DVD and Blu-ray Disc unit sales for May 2021 according to the NPD Group's VideoScan tracking service.
It is well received and believed to be the 2022 Oscar-nominee for Best Animated Feature. The film tells the story of Raya, a lone warrior, who must find the last dragon in the legend in order to fend off the returning evil. This charming and epic adventure movie is recommended to 8-year-old kids and older.
Also read: How to Watch Raya and the Last Dragon HD Full Movie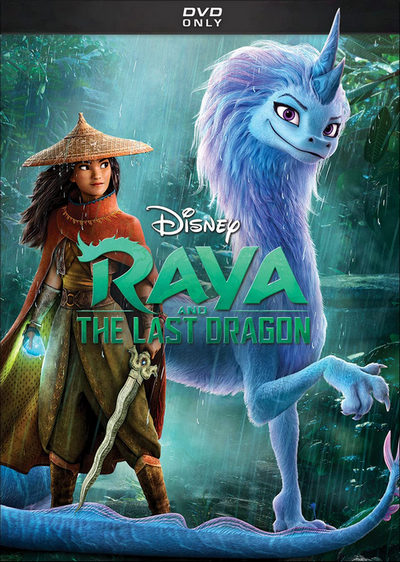 The Many Adventures of Winnie the Pooh (Buy The Many Adventures of Winnie the Pooh DVD on Amazon)
Age: 3+
The Many Adventures of Winnie the Pooh is a Disney animated musical anthology movie released in 1977. Until 2002, the DVD version was released.
Actually, Winnie the Pooh is a toy bear of a little boy named Christopher Robin. The boy imagined that he and the bear lived in a place called the Hundred Acre Wood where there were many other animal neighbors, like rabbits, pigs, Tigger..., etc. It's a nice movie for 3-year-old kids.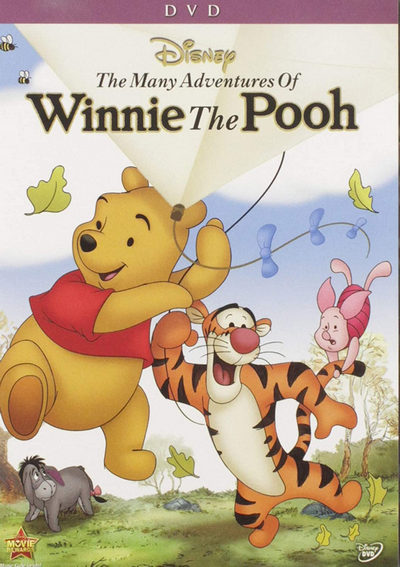 How to Train Your Dragon Franchise (Buy How To Train Your Dragon: 3-Movie Collection on Amazon)
Age: 7+
This DreamWorks media franchise consists of three feature films: How to Train Your Dragon (2010), How to Train Your Dragon 2 (2014) and How to Train Your Dragon: The Hidden World (2019), and five short films. This is also one of the highest-grossing animated franchises. The franchise follows the adventures of a young Viking named Hiccup Horrendous Haddock III, son of Stoick the Vast, leader of the Viking island of Berk.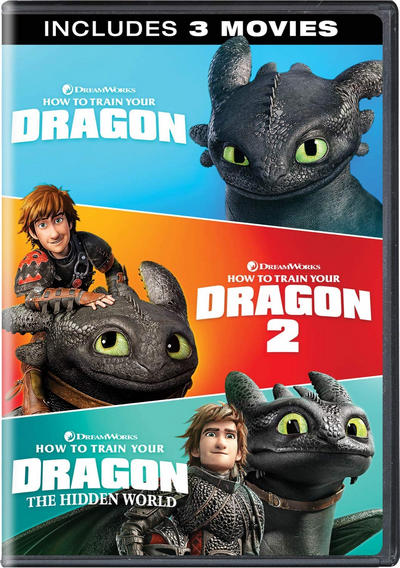 Snow White and the Seven Dwarfs (Buy Snow White and the Seven Dwarfs DVD on Amazon)
Age: 5+
This is the highest-grossing traditionally animated films. Released in 1937, it is the first full-length cel animated feature film and the first Disney animated feature film. In 2016, a live-action remake was out. Based on the German fairy tale "Snow White" written by the Brothers Grimm, the film tells the story of Snow White, a young princess whose parents are dead, who escapes into the forest from her evil stepmother, the Queen. With the help of animals, she meets seven Dwarfs. This movie is deeply loved by girls.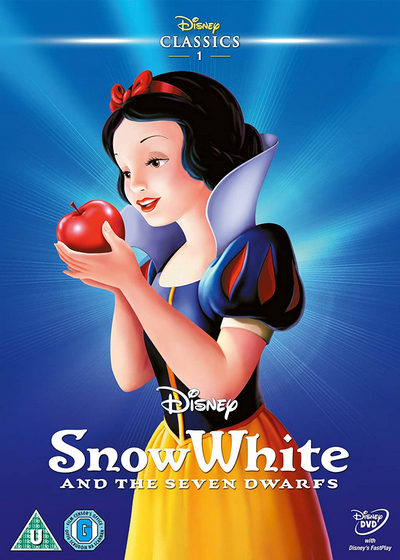 The Incredibles Franchise (Buy The Incredibles DVD collection on Amazon)
Age: 7+
This franchise consisits of two films: The Incredibles (2004) and The Incredibles 2 (2018). Both chart in the top 50 highest-grossing animated movies. The 2004 release wins the Academy Award for Best Animated Feature. The story revolves around a family of superheroes.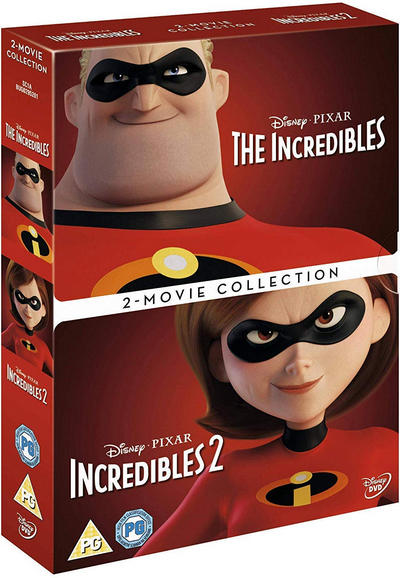 Harry Potter Film Series (Buy Harry Potter: The Complete 8-Film Collection on Amazon)
Age: 12+
This file series is recommended for older kids. It contains 8 movies, including Harry Potter and the Philosopher's Stone (2001), Harry Potter and the Chamber of Secrets (2002), Harry Potter and the Prisoner of Azkaban (2004), Harry Potter and the Goblet of Fire (2005), Harry Potter and the Order of the Phoenix (2007), Harry Potter and the Half-Blood Prince (2009), Harry Potter and the Deathly Hallows – Part 1 (2010), and Harry Potter and the Deathly Hallows – Part 2 (2011). All movies are financially and critically successful. The story is about the learning life and adventure story of a young wizard student named Harry Potter in Hogwarts School.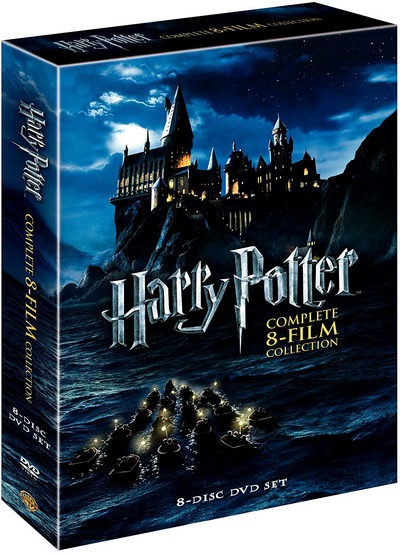 Onward (Buy Onward DVD on Amazon)
Age: 7+
This movie was theatrically released on March 6, 2020. But due to the COVID-19 pandemic, it didn't succeed at the box office. The film was pulled from all theaters in the fourth week and issued on DVD, Blu-ray and Disney. In Disney and Pixar's ONWARD, two teenage elf brothers whose father died when they were still young decide to spend one last magical day with their father in a suburban fantasy world of elves, trolls and spirits. This is a great movie for death education and appropriate for children over 7 years old.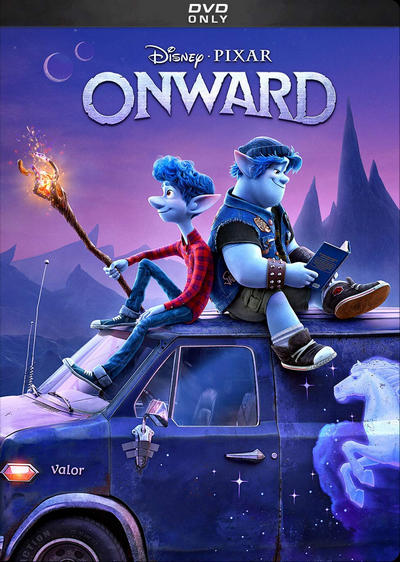 Part 2. Best Kids and Family TV Shows on DVD
There are so many TV shows. However, children shouldn't spend too much screen time. The American Academy of Pediatrics (AAP) suggests that, kids over 2 years old can have up to an hour of television per day. So, we must choose quality TV shows for our kids to watch within limited time.

Peppa Pig (Buy Peppa Pig Fun & Learn Adventure Collection on Amazon)
Age: 3+

Peppa Pig is a British pre-school television animated series that premiered in 2004 and has aired 329 episodes as of July 9 2021. Each episode is approximately five minutes long. This Kids TV show revolves around an anthropomorphic pig girl named Peppa, and her family and friends. Most of the stories revolve around daily life, such as children attending pre-school playgroups, swimming, visiting grandparents, and riding bikes. The animation has received many awards and nominations, such as best pre-school animation.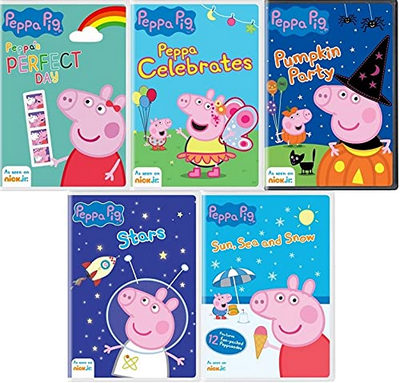 DuckTales (Buy DuckTales Collection 4-Pack on Amazon)
Age: 6+
DuckTales is an American cartoon series produced in 1987. Between September 18, 1987 and October 28, 1990, it has released four seasons and 100 episodes. Disney has released the four seasons on DVD. In 2017, a new reboot was out. It has three seasons. In the 2017 reboot, Donald's presence increases dramatically and becomes "one of the greatest adventurers of all time".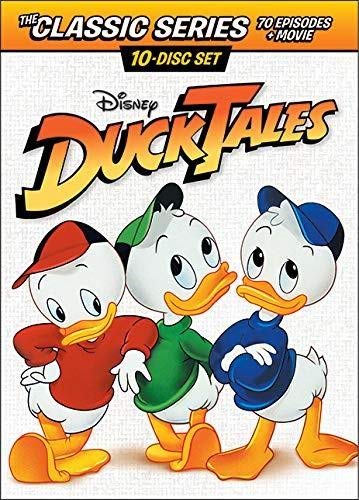 The Muppet Show (Buy The Muppet Show: Seasons 1-3 DVD on Amazon)
Age: 7+
The Muppet Show is a comedy TV series. It has five seasons and 120 episodes and was broadcast from 1976 to 1981. The show is a variety show of singing and dancing, and there are some weird things that happen backstage. Much of the show revolves around the timid but gentle Kermit the Frog who must try to control a group of living muppets while also caring for the real guests. This a really funny TV show for watching with family.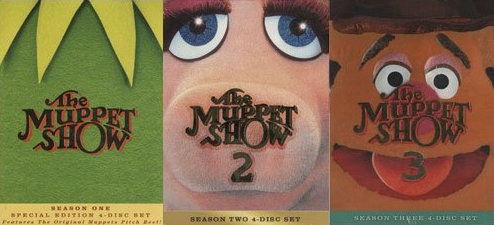 The Simpsons (Buy The Simpsons Complete Series Collection Seasons 1-17 and Season 20 on Amazon)
Age: 12+
The Simpsons is an animated sitcom that humorously mocks American culture, society, television, and life through the lives of a family of five. Since its debut in 1989, the show has run for 34 seasons, totally 750 episodes, and won numerous awards, including 34 Primetime Emmy Awards, 34 Annie Awards and 2 Peabody Awards. Its DVD releases were also very popular. When The Simpsons season 1 DVD was released in 2001, it quickly became the best-selling television DVD in history. So far, we've only seen the release of the first 20 seasons.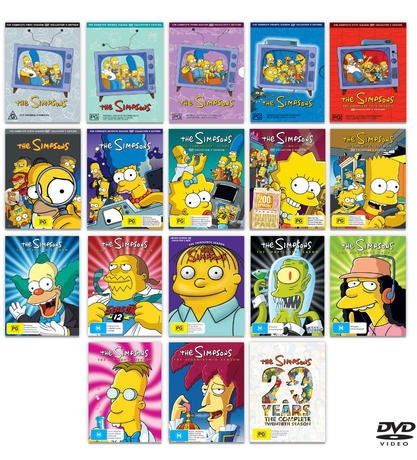 SpongeBob SquarePants (Buy Ultimate Spongebob Squarepants DVD Collection on Amazon)
Age: 6+
SpongeBob SquarePants is an American comedy animated TV series. It's been more than 20 years since its debut in the Nickelodeon children's channel in 1999. It is widely popular with children around the world, and has won 4 Emmy awards, 18 Kids' Choice Awards, 6 Annie Awards, 8 Golden Reel Awards, and 2 BAFTA Children's Awards. As of January 12, 2021, the first 12 seasons have been released on DVD.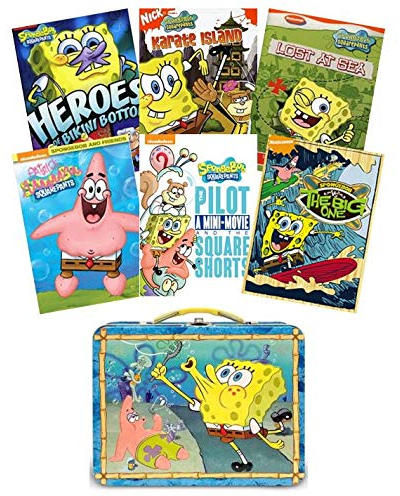 Part 3. Best Educational DVDs for Kids
Parents always feel guilty when they let kids watch screen. But watching educational videos will lessen the guilt. Here we have singled out some top educational DVDs for kids of all ages that can teach math, reading, science, and more in a fun way.
LeapFrog DVDs (Buy Leapfrog Learning Collection on Amazon)
Age: 2-7
LeapFrog is famous for wonderful learning toys and educational DVDs for kids. Browsing its site, we find a dozen of educational DVDs for kids aging from 2 to 7 years old. Those baby DVDs will help children learn the alphabet, basic reading, how to count, and more things in a funny way.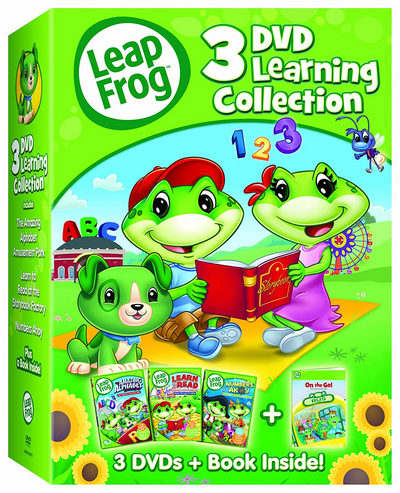 Blue's Clues DVDs (Buy Blue's Clues - Classic Clues DVD on Amazon)
Age: 3+
Blue's Clues is Nickelodeon's popular preschool program. It is an award-winning, play-along, think-along animated series. The show stars one of the two live-action hosts, Steve or his brother Joe, and sweet, long-eared, curious dog Blue. In each episode, Joe or Steve invites viewers into a computer-animated storybook world to help solve the day's puzzles.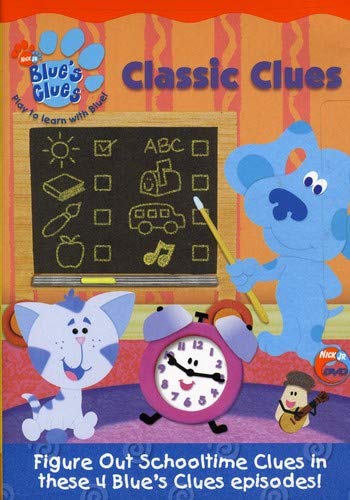 Sid the Science Kid (Buy Sid the Science Kid DVD on Amazon)
Age: 4+
Sid, a five years old boy, loves observing and studying the happenings in daily life and various natural phenomena. This computer-animated children's television series has two seasons and 66 episodes. Each episode revolves around a natural phenomenon to tell a scientific truth, or simple common sense.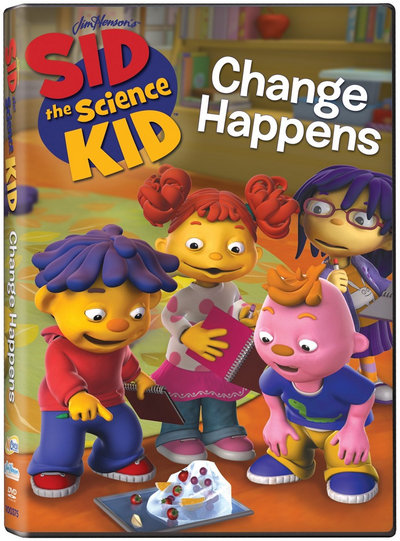 Sesame Street (Buy Sesame Street DVD on Amazon)
Age: 3+
Sesame Street is a children's educational television program that premiered in 1969 and ran for 51 seasons and 4,561 episodes. It's the most Emmy-winning children's show of all time (as of 2018, it has won 189 Emmy Awards). The show uses a combination of puppets, animation and live action to teach children basic reading, arithmetic, names of colors, letters and numbers, and sometimes the basics of life.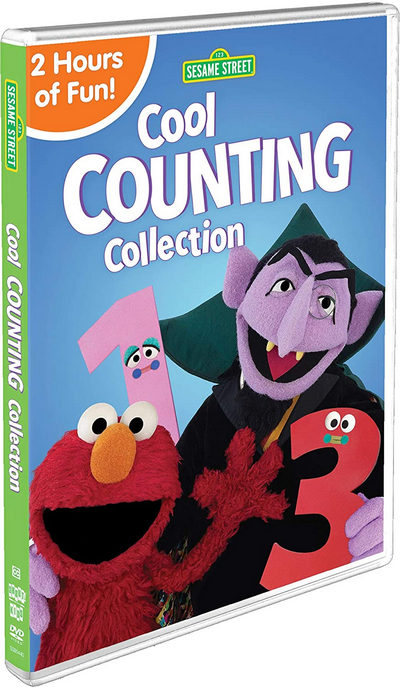 WordWorld (Buy WordWorld Ultimate Preschool Collection on Amazon)
Age: 4-6
This TV show is designed to teach kids to recognize letters and sounds and spell short words. In WordWorld, everything is made out of letters. In this show all the animals' bodies are built out of the letters that spell the word they are. For example, dog's body is made of the letters D-O-G. This is a really funny way to learn letters and words.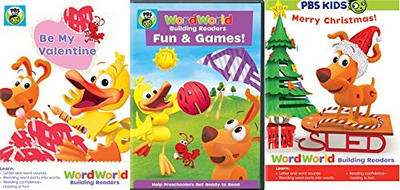 Part 4. How Can You Play Kids DVDs at Home and on the Road?
Well, how can we play those kids DVDs when we stuck at home and when we are on a journey?
If you have a standalone DVD player or a DVD drive in or connected to your computer, you can easily play kids DVDs. Windows 7 and Windows 8 users can use Windows Media Center to play DVDs. Since the removal of Windows Media Center, Windows 10 users have to download Windows DVD Player from Microsoft Store or a third-party DVD player such as 5KPlayer and VLC media player. You can check our picks for top 10 DVD players for Windows 10.
If you want to bring some DVDs to play during a journey, portable DVD player is a good choice for kids. A portable DVD player usually costs dozens of dollars. It runs on battery power and has a built-in screen (larger than mobile), so you can watch DVD movie collection on the go. When choosing a portable DVD player, you should focus on display size, resolution, media formats, power source, viewing options and ergonomics. You can check our picks for top 3 portable DVD players for kids.
Part 5. Making Backups of Kids DVDs Is Badly Needed, but How?
DVDs easily get scratched, especially if you have children. Kids are terrible at looking after DVDs. We were forever finding them laying all over tables and the floor or maybe in a case but never the right one. DVDs get your kids' finger prints, food scraps and other stuff all over them. You'll soon find problems with those DVDs. To be on the safe side, we need to backup children's DVDs.
DVD manufactures and movie studios always put encryptions in DVDs, making it difficult to copy DVDs. But it is not a problem for WinX DVD Ripper Platinum. This tool can bypass all DVD copy protection schemes and region code restrictions and rip DVD to digital.
WinX DVD Ripper Platinum main features:
Support kids and family movie DVDs, TV shows DVDs, educational DVDs, and more. Disney, Pixar, and other discs are supported.
Clone DVD to ISO image and VIDEO_TS folder at 1:1 ratio. Both can be burned to DVD.
Convert DVD to MP4, MOV, AVI, WMV, MPEG, MP3, and more common video audio formats.
Also cover output profiles for popular devices (such as iPhone, iPad, Android, TV, Chromecast), programs, and sites.
Work fast (5 minutes for a DVD) thanks to the support for Intel/NVIDIA hardware acceleration and Multi-core CPU.
Maintain good quality. High quality engine is added.
Some edit features are available: trim, crop, merge, add subtitle, etc.
If you want your kids movies last, just download WinX DVD Ripper and follow our guide to make a backup.
Disclaimer: Digiarty Software does not advocate ripping copy-protected DVDs for any commercial purpose and suggests referring to the DVD copyright laws in your countries before doing so.
Step 1: Install and run WinX DVD Ripper on your computer. And insert a kids DVD into the DVD drive.
Step 2: Click the Disc button to select the DVD you just insert. It will automatically detect the movie info and find the correct title.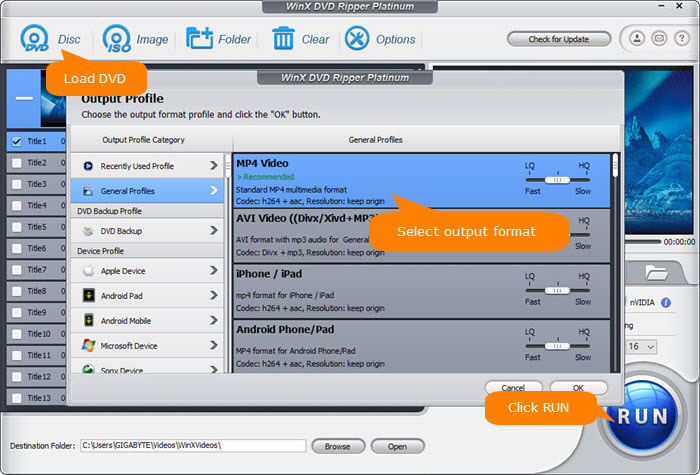 Step 3: Then a window will pop up asking you to select an output format. There are many categories and premade profiles to choose. If you simply want to keep the main movie and make it compatible with various devices, you can choose MP4. If you want to make an exact copy of the DVD, you can choose to copy DVD to ISO image or Video_TS folder.
Step 4: Click the RUN button to start ripping your kids DVD. It may finish in a matter of minutes only.
Part 6. Any Good Ideas About Storing Kids' DVDs?
After making backup of your kids' DVD collection, you don't want to throw away those discs, right? You must be interested in some great DVD storage ideas that keep your children's DVDs organized and protect them from kids' damage. There are quite a lot of good DVD storage solutions. Here we'll list some here for your reference.
Pin a DVD storage shelf up on the wall to store DVDs. This is a good idea to save space in your room.
If there is a drawer under your bed, you can store DVDs in it. This way DVDs are out of your sight.
Buy some DVD cases, binders, bags, boxes, wallets or something to store DVDs. It is wise to put children's DVDs and others into different containers.
Buy a cabinet, DVD rack, or other similar things to organize kids DVD collection.