[2023 List] Out of Print DVDs that are Difficult to Find 
Since the first DVD disc was released (or around 1997), the DVD home video has gone on quite the journey. It was rapidly blowing up, but quickly going out of date owing to the rise of streaming services like Netflix, Disney+, Hulu, Amazon and many more. Every time we make a lead in technology, from DVD to Blu-ray to digital, there are titles that get left behind and soon out of print. There are a bunch of movies released onto DVD format during that period that now fetch a pretty penny and worth your collection.
Here's my rundown of top 10 hard to find movies on DVD that you should keep an eye when you next hit up the second-hand DVD store. Or who knows? Maybe one or two of these rare old DVD movies are lying on your bookshelf right this very second.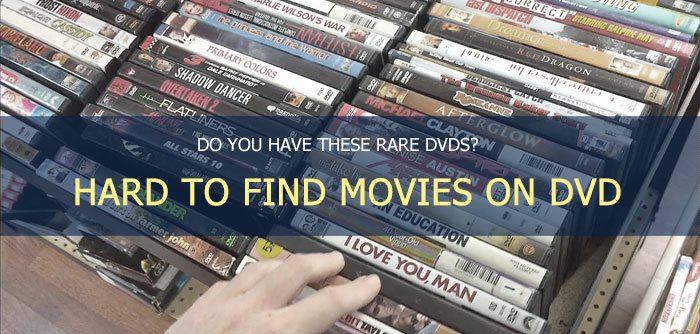 Digitize Your Out of Print DVDs for Limitless Playback & Much Safer Storage
WinX DVD Ripper Platinum is able to digitize all your hard to find DVDs, including Disney classic DVDs, kids DVDs, 99 title and TV series, slightly damaged discs to MP4, MOV, MKV, ISO image, iPhone, iPad, Xbox, Apple TV, hard drive, USB, and 420+ more. All DVD protections are supported. 5x faster than others to rip DVD to 80% smaller file size with 1:1 quality ratio.
Please DO NOT use WinX DVD Ripper to rip rental DVDs.
Part 1. Top 10 Hard to Find DVD Movies That Are Extremely Valuable
DVDs go rare when they were out of print or limited released. And if they enjoy a great popularity on content simultaneously, they'll become extremely valuable. Now let's check a worthwhile collection of top 10 rare and even out of print DVDs that are not available on Netflix, Disney+ or other streaming services.
1. Walt Disney Treasures, Donald Duck Vol 4
DVD release date: 2008
Remember that cranky Donald Duck that gets angry over just about anything? Actually, the whole Walt Disney Treasures, featuring Donald Duck cratoons from the late 40s and 50s, is of great value. But, as the volume 4 was orginally released with only 39,500 copies, making it rarer than others. Also the nostalgic orginal packaging obviously adds to the value, as if it was made decades ago. The fact is that this Disney DVD was only released 10 years ago but no long available for sale. It was sold recently for a massive $210 on eBay.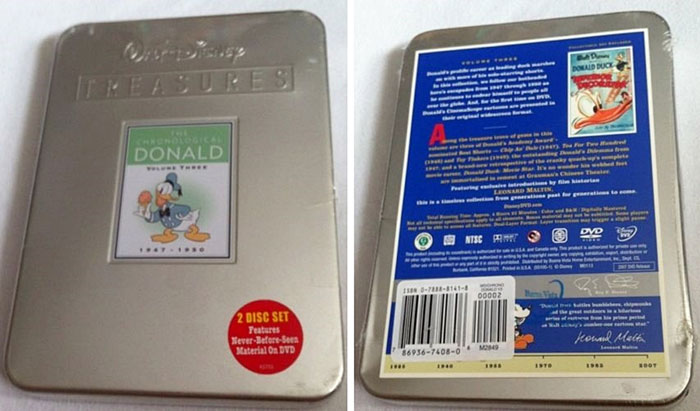 2. Begotten
DVD release date: 1990
As the cinematic debut of director E. Eliot Meringhe, Begotten is a black and white silent film that possesses a strange streak, namely a psychological, supernatural horror. It is still the received must-see oddity in the independent film world of the United States. But Begotten DVD is utterly out of print. You need pay $355 to grab it on Amazon. Also check our list of old classic movies and TV shows on DVD worth collecting.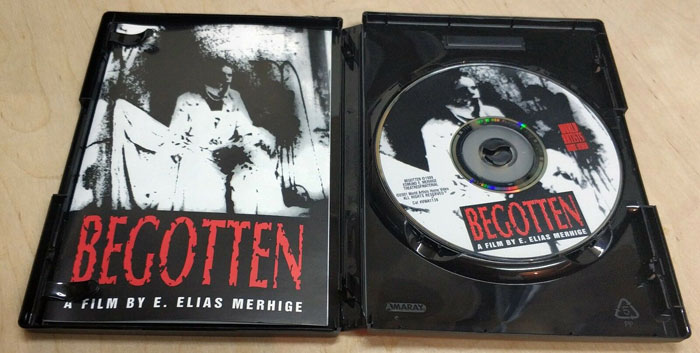 3. Dead Again
DVD release date: 1991
This Kenneth Branagh directed and starred thriller has aged surprisingly well, proving he could also pull off a classic Hollywood story that blended romance and suspense. However, this old Hollywood classic movie was deleted from Paramount's DVD catalogue, making it a bit difficult to find unless you're willing to pay more for it. It's listed on Amazon for $76 at the moment.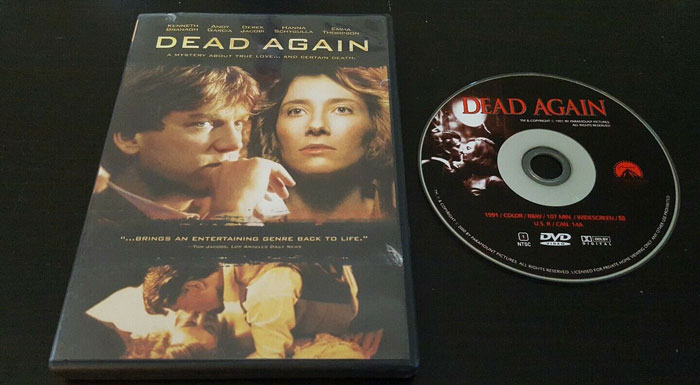 4. Disney's The Jungle Book
DVD release date: 1994
Disney movies on DVD always recall the childhood memories, The Jungle Book is no exception. This 1994 Disney movie for kids is a wonderful live action movie that has a very organic look and feel, which is incredible and far superior to the recent CGI laden effort. The Jungle Book DVD is a movie that is a terrific family viewing. And it's probably sat on your bookshelf, or else you need pay $70 to grab it on eBay.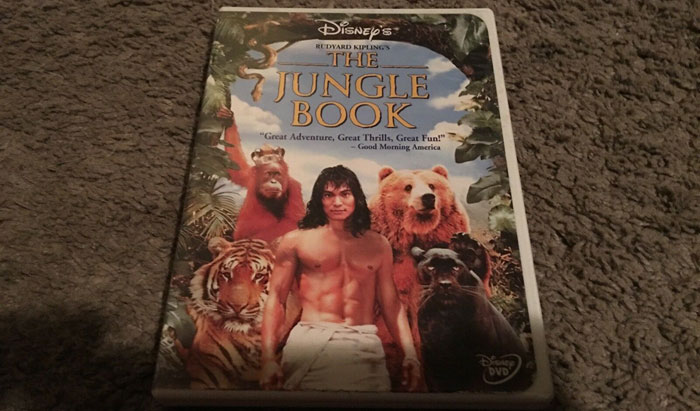 5. The Killer
DVD release date: 1998 (Movie: 1989)
The Killer is a Hong Kong action thriller written and directed by John Woo. Woo's love of chivalry and artistic beauty are reflected in this films, which are characterized by a sense of sacrifice, courage, and romantic action scenes full of music, poetry and song. He said The Killer is a philosophical movie that expresses justice in his heart. This out of print DVD went for $199.99 when was sold last time on eBay.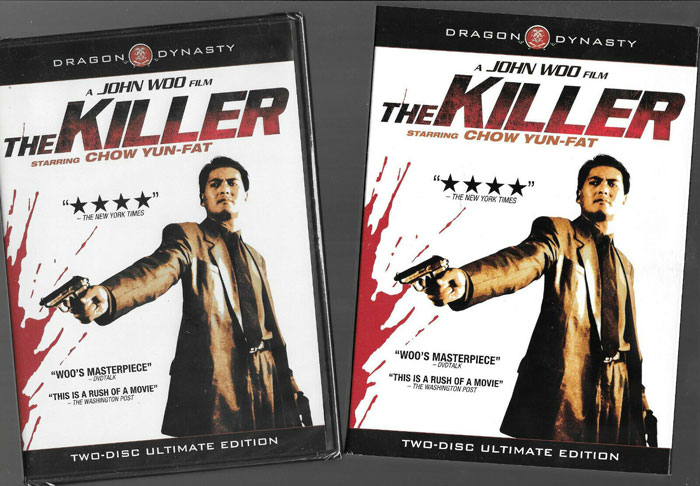 6. Mighty Aphrodite
DVD release date: 1995
Mighty Aphrodite is a modern Greek myth, which is creative not only on the story but also the technique of expression from Woody Allen. This mid-'90s comedy helped Mira Sorvino won Oscar Best Supporting Actress. In terms of characterization, the image of the short and weak jewish intellectuals is in sharp contrast to the role of the tall and handsome prostitute, which creates endless jokes. The reason why Mighty Aphrodite DVD (currently goes for $45) is hard to find lies in that it has never been re-released.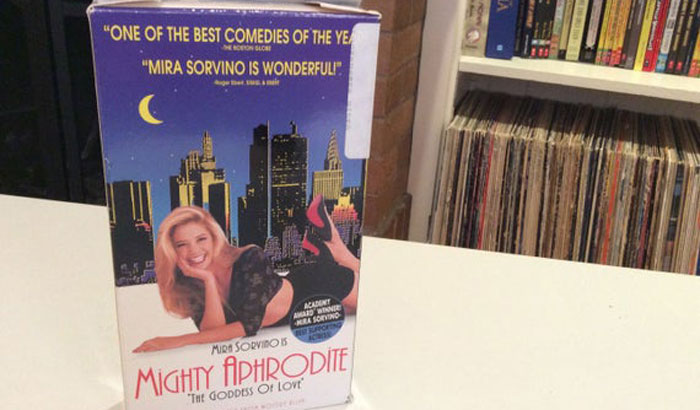 7. Clockwork Mice
DVD release date: 1995
This 90s drama got a wide release in the UK, but never made it to US stores. Ian Hart plays a teacher assigned to a special needs school, who tries to bring about changes. It might be a tad sentimental for some, but it's still heart-thrilling. This hard-to-find DVD movie is in the sale for $123 on Amazon. But if you're not living in the UK, you might need to know how to play region 2 DVD in US or other countries.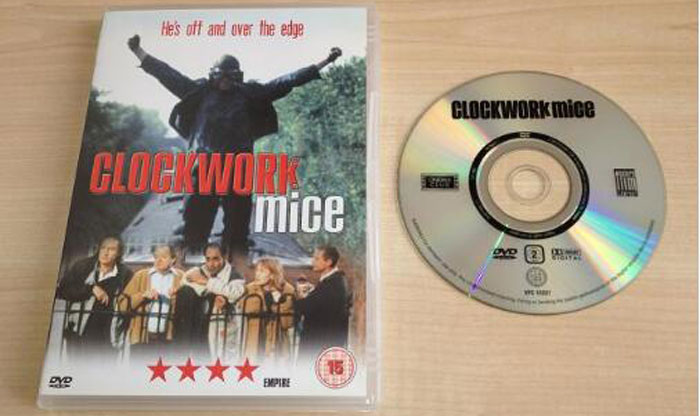 8. Dragonball Z Complete Seasons 1-9 Box sets
DVD release date: 2006 - 2009
As an anime fan, I believe no one hasn't watched Dragonball when he was a child. I still remember the struggling to assemble the seven dragon balls. The Dragon Box sets of Dragon Ball Z are certainly the crème de la crème for DBZ fans. A complete set of all nine sets recently went for $220 on Amazon.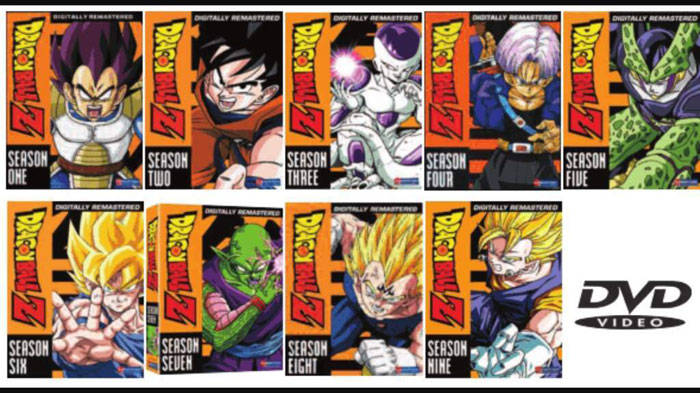 9. Drop Dead Fred
DVD release date: 1991
Drop Dead Fred is a real cult classic that was a childhood favourite for many. Is the nature of a child really like what it is in the film? I can unterstand the pursuit of freedom, but can't stand the mischief like that. The idea of the film is significantly profound. The US region 1 has been out of print for some time now, making the DVD a little bit hard to find. But it's available on Amazon at $53.40. 10. Clownhouse
DVD release date: 1989
Clownhouse is psychological horror movie telling a story that three young brothers all alone were attacked by three fleeing psychopaths posing as clowns. It was nominated for the Grand Jury Award at the 5th Sundance Film Festival in 1989. The controversy surrounding the film's director forced MGM to yank the movie from shelves, making it somewhat of a collector's item. You can grab a copy released in 2003 for $65.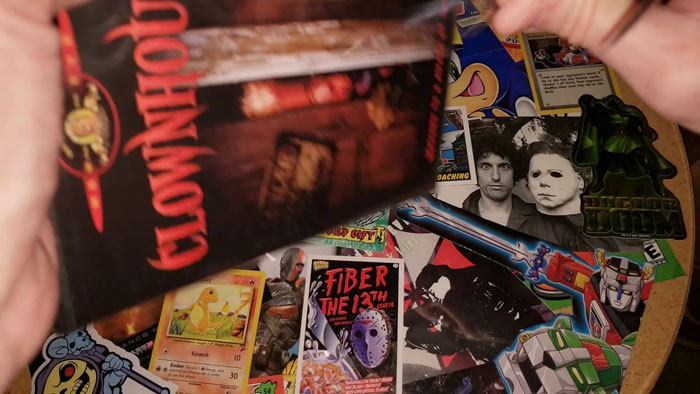 Part 2. How to Keep Your Hard-to-Find DVD Movies Safe from Damage or Scratches?
Whether you're heading out to the thrift stores or making use of the loophole on some garage sales, these 10 hard to find DVD movies are something worth your attention. Then what to do with the rare and even out of print DVD movies? Leave them sitting on your bookshelf? Absolutely not. You can digitize DVDs for a playback-storage balance with WinX DVD Ripper Platinum! It allows you to:
Rip Disney discs, Liongate, Paramount, Marvel, DC and etc. Support old and classic DVDs, unplayable and damaged discs, new releases, 99-title movies, and any other DVD types.
Back up your rare DVD collection to ISO image, Video_TS Folder, or MPG with 100% of the original quality. Or create DVD video copies in MP4, MOV, H.264, MPEG-4, AVI, WMV, MTS, FLV, or for iPhone, Andorid, Xbox, PS4, HDTVs, and 420+ profiles.
Unlock knotty region code, making region 1 DVD playable in the UK, British DVDs available in Japan, US or other countries.
Copy a full DVD to MP4 in 5 minutes. The fastest tool to back up your large DVD collection.
Reduce DVD file size greatly but retaining the highest quality.
How to Back up Your DVDs that Are Out of Print
Step 1: Download WinX DVD Ripper Platinum, launch it and click "DVD Disc" to load your disc inserted into DVD-ROM or external DVD drive.
Step 2: After loaded, the correct title is auto checked. And there is a popping up Output Profile window when you can choose output format. MP4 is always recommended for better compatibility and equal file size.
Step 3: Click RUN button to start the DVD ripping. It won't take you long if your computer is configured with hardware acceleration supported graphics.