Can't Upload DVD to iTunes Library?
Follow This Right Guide to Import Any DVD to iTunes from Computer
DVD to iTunes

upload DVD

Posted by Estrella H.| Last Updated:  January 2, 2019
If you don't know how to upload DVD to iTunes or just failed to import DVD video to this library from Windows or Mac, do it again by following this instruction.
iTunes, as an important part at the Apple entertainment ecosystem, touches every device from macOS computer, notebook to iOS portable gadgets to have users backup and sync their files more conveniently. With iTunes, Apple users can not only purchase digital music, movies and TV shows from iTunes Store, but also import some "external" content, say DVDs, to iTunes Library for syncing with any Apple device.
Can You Upload a DVD to iTunes Library Directly?
- No. iTunes, due to legal and feature restriction, doesn't support importing DVD disc, DVD folder and DVD ISO image into the library.
How Do You Import DVD Movies into iTunes Library?
Many people wonder how to upload DVD to iTunes library effortlessly, because they usually rend, borrow or purchase DVDs of any types to watch, copy protected or not? Here are some steps you should follow to manually add DVD to iTunes library with success.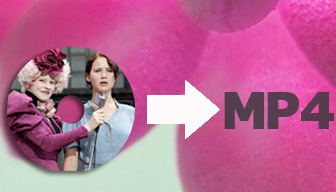 Step 1. Insert DVD disc into the DVD drive, and digitize DVD content into MP4 or MOV iTunes friendly format with powerful DVD ripping software.
This is the first and also the most important step for DVD to iTunes uploading, because iTunes cannot recognize DVD file or any non-iTunes video formats (e.g. MKV, AVI, WMV and FLV) to library. When you finish the DVD ripping work, open and stay on the folder with ripped DVD video. If you plan to upload movies to iTunes from multiple DVDs, you are suggested to rip them all at one time in this step.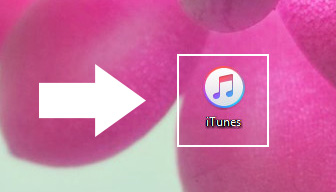 Step 2. Open iTunes and then sign in with your account (Apple ID + Password).
Make sure you've updated to the latest version (currently 12.9) of iTunes.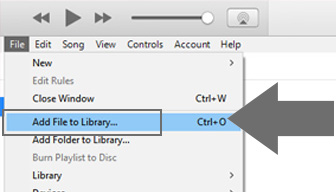 Step 3. Drag and drop DVD video(s) from the Windows Desktop or Mac Finder right into the iTunes window.
Alternatively, you can press "Ctrl + O" shortcuts, or click "File" menu -> "Add File/Folder to Library" option to browse and open DVD video from hard drive.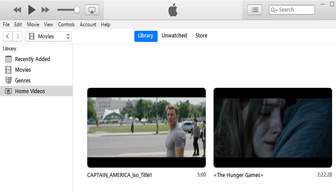 Step 4. For some time, DVD video will be added to iTunes library successfully and stored in the iTunes Media library on your hard drive. You can check uploaded DVD video under Movies, e.g "Home Videos".
If there's no video information about it, please recheck whether the video file ripped in Step 1 is compatible with iTunes.
In this way, whenever you want to watch these DVD movies on any iTunes available devices, such as iPhone, iPad and iPod, just logged in with your Apple account to iTunes and enjoy it at will.
If you think the post useful, please kindly share it! If you still have problems about how to upload DVD to iTunes library, feel free to Email us >>
If it's too slow to download DVD movie added to iTunes from iPhone, iPad, Apple TV etc....
We all know that the feature length of a film can be up to 150 minutes. And longer movie duration delivers larger file size. Plus, in order to maintain the quality of original DVD for Blu-ray disc, DVD owner tend to transfer disc movie to (MP4) media file at the original resolution, aspect ratio and frame rate, only decreasing the video/audio bit rate to a certain degree. Big file size anyway! When your iTunes downloads DVD movies quite slowly, you can try another faster method - move the ripped DVD video to iPhone iPad via iOS file manager.