Pokémon GO Guide: Easiest Walkthrough and Tips of the Mobile Game for Beginners
Read the guide of Pokémon GO game below, and you will get through more levels, increase Pokémon CP…
Life can be both easy and hard, so does Pokémon GO, one of the rare AR (Augmented Reality) mobile games that can be played outdoors with pleasure. From a newbie to an advanced Pokémon GO, it will not be a long way as you thought, only if you have mastered the tricks and tips of it. Here we provide an easy-to-understand walkthrough and guide of Pokémon GO roughly for beginners.
Armored also with GPS and LBS ((Location Based Service) technologies, it requires players to hunt for AR monsters while trudging through the city's streets, switching between the real world and the virtual world. iOS and Android mobile users can download Pokémon GO from App Store and Play Store.
Have No Enough Space to Install Pokémon GO on iPhone?
Move redundant pictures and photos from iPhone to PC (Windows 10);
Backup all or part of videos and movies to computer/hard drive;
Transfer and manage music files and playlists on iPhone.
Specific Pokémon GO Tips and Guide – How to Play Pokémon GO
Here we introduce several elements that will appear in the GO game to get started:
1. Compass
It is used to change the spot views and head in the right direction from the get go. You can choose "North" or "auto-rotation" following your viewing direction. Otherwise, you can rotate based on touch gestures.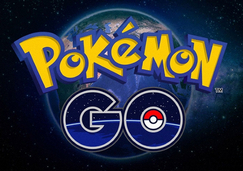 2. Gym
It refers to the place where Pokémon can be trained and battle, the access of which restricts to players at level 5 and above. It is suggested to fight for the level first instead of running headlong into the gym.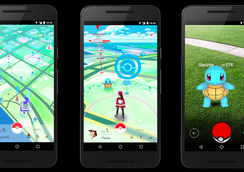 3. PokéStops
Locations where Trainers can win items such as Poké Balls, Potions, and/or Eggs. Only At level 12, you can shake out the more powerful Great Balls, which increase the likelihood of capturing a wild Pokémon.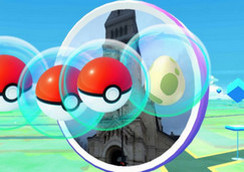 4. Trainer
It is your character (your role). When you are rotating around, the character will rotate. So you can know about which direction to head to approximately.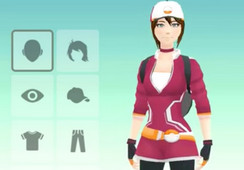 5. Profile Icon: Shows where you are and what you have made, such as your team, level, ID and achievement.
6. Main Menu: By clicking a Pokémon GO icon, you can see settings, items, your Pokédex, the shop, and menu options.
7. Nearby Pokémon: It displays wild Pokémon nearby, and you can go find and capture it.
How to Move My Character?
To move your avatar, you need to alter your real geographic position by walking in the real world. You avatar will move while you are moving in the same time. By moving you can find Pokémon, PokéStops, and Gyms. We recommend you go outside since the indoor GPS signal will be weaker.
When starting the game, you will be asked to catch your first Pokémon - Squirtle, Charmander or Bulbasaur. But rather than catch one of them, you can walk away in real life until your mobile vibrates. You'll be prompted again until Pikachu appears and be captured as your starter.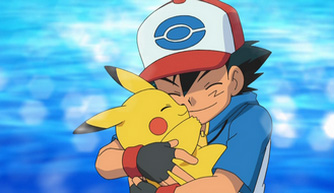 How to Find Wild Pokémon?
You must resort to walking or cycling either 2km, 5km, or 10km to hatch them. Normally, the further you walk, the rarer one you can catch, for example, the rarest in the 10km eggs. So, it can be seen that this game is much good for people's health. But please watch out for vehicle, road obstacles any dangerous thing while travelling.
For reminding, your iPhone or Android phone will vibrate if there is a wile Pokémon near you. One more tip: Pokémon love places like parks and other local recreational area.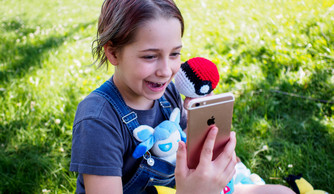 How to Capture Wild Pokémon Easily?
When you encounter a Wild Pokémon, you have several chances to capture it before it runs away. The encounter leaving ratio depends on the individuality and rarity of the Pokémon. Please pay attention to the following three Pokémon GO tips:
Tip 1: The white ring surrounding the monster will change depending on how likely you are to capture it – the smaller the better. When it turns to green, it's time to throw your ball.
Tip 2: For some reasons, it's way easier to capture Pokémon will by turning off AR, which will then sit perfectly still on a grassy field. Although they will occasionally hop or move to make capturing difficult, but at least you need no worry about aiming your phone camera towards strangers in real life especially.
Tip 3: The leaved encounter will not disappear. You can enter the catching interface again by using one more lucky egg or buying a Poké ball and improve the success rate by using the items from your bag.
For more detailed guides on playing the mobile game Pokémon GO, you can head to Niantic Official Guide or search for guide videos from the internet.>>