iPhone Storage Almost Full? No Space to Download iOS 17? Fixed!
You see, the currently flagship iPhone 15 starts with 128GB, enabling users to carry more data with phone. But owing to the higher and higher video parameters it supports like 4K 30FPS at ProRes codec, this makes iPhone users annoyed sooner because of the easily used up iPhone storage space. Once your iPhone storage is almost full, you're excluded from downloading apps, shooting 4K 30/60 FPS videos, saving hi-def pictures, or more importantly downloading & installing iOS 16 new operating system thereon.
Thus, it's quite urgent to solve this iPhone running out of space issue. Tips and tricks are full of every corner over internet. We winkle out the most helpful and easiest fixes from a vast of solutions to make a troubleshooting checklist to free up iPhone storage.
Bulk Copy Files from iPhone to Windows/Mac to Free up Space
Download and try WinX MediaTrans to bulk copy and transfer photos, music, videos (4K movies/TV shows), e-books, Voice Memos, podcasts, iTunes purchases, etc, from iPhone (latest model supported) to Windows/macOS to free up space. It also enables you to backup all the iPhone files or selectively backup iPhone files to computer to avoid file lossing before upgrading to iOS 16.
Best Solutions to Fix iPhone Storage Full Problem
Top Solutions to Fix iPhone Insufficient Space Problem
It is not advisable to remove files from iPhone blindly. Check iPhone storage usage to find out what occupies space most. Open Settings and move to General > Storage & iCloud Storage > Manage Storage. Now, you can learn how much space every app has used. After having a brief knowledge of storage usage, follow the tips to make more space on iPhone.
1. Clear Media Files (Photo, Video, Music, E-books etc.)
iPhone brings a convenient way to shoot photos to record impressive moments as well as listen to music in fully flexibility. Actually, the storage will be largely taken if a certain number of photos, videos, songs or movies, TV show episodes are stored on iPhone.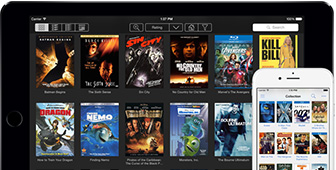 Deleting unimportant media files can make space on iPhone. But, some people may be regretful for disappearance of previous photos, video, music and more. So, it is better to back up those files to computer via iPhone file transfer software, for example WinX MediaTrans, which delivers the fastest speed to sync photos, videos, songs, e-books etc, from iPhone to computer without quality loss.
Actually videos take the most memory on iPhone, especially the 4K XDR at 60fps videos or 4K video with ProRes codec. If you don't plan to remove your 4K videos from iPhone, you can try to compress 4K file size to free iPhone space. For that, WinX HD Video Converter Deluxe is able to reduce 4K video size by up to 90% without visually quality loss.

Free download WinX to compress iPhone 4K videos now!
2. Uninstall Seldom-used Apps or Reinstall Apps (SNS, Music App etc.)
Besides essential ones, you may install several third-party apps, like games, movies, photo editors, some of which are seldom used but take much storage. Find needless app from Manage Storage option, click it and select Delete App.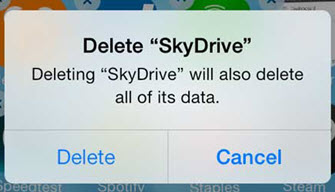 Check app usage and you will find that document and data storage of some apps, for example, Facebook, Twitter, Spotify, is much bigger than the app itself due to cached images, videos and downloaded contents. Delete and reinstall this kind of apps. Now, there is more available space on iPhone. Cookies and caches will be gradually increased. If so, repeat the reinstallation process.
3. Delete preinstalled apps and their data
No matter which phone brand you're using iPhone or Huawei, there are some apps that have already been installed by manufacturers. As for iPhone, Apple pre-installs a batch of apps like Stocks, Remote, and Compass in the default factory settings. Unluckily, Apple is now giving you the option to delete pre-installed apps if you have this need. It's a great way to free up space on iPhone and solve iPhone running out of space issue. To delete pre-installed app, follow these steps:
Press on the app's icon on your iPhone main screen until it starts jiggling.
Tap "×" on the left side of the icon to delete an app. Easy peasy.
4. Clear iPhone browser Safari cache
It would be better if you have built the habit to clear your iPhone browser cache at certain frequency. Do not underestimate your browsing history, saved files, caches or extra files saved on your browser. After a certain long time, the file data will chew up a considerable storage on your iPhone. Therefore, head over to "Settings" > tap on your iPhone browser > hit "Clear History and Website Data" to remove caches from iPhone to save iPhone storage space.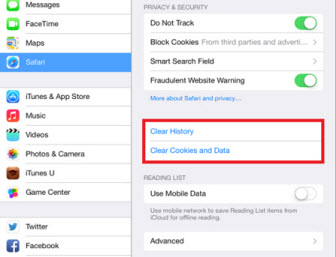 5. Clear cache from social network apps
Based on the research, modern people averagely open and view social network apps like Facebook, Instagram, twitter, roughly 30 times each day. See, social network apps are the most utilized apps on your iPhone. Hence, an enormous iPhone space are occupied by those SNS apps. To solve iPhone full storage problem, one effective solution is to clear your social media cache at high frequency.
6. Transfer non-essential files from iPhone to Computer
For most users, the files taking up most space on iPhone goes to multi-media files, like iPhone 4K video at ProRes codec, 4K 60FPS footage, hi-def pictures, iPhone HDR photos/videos, music, ringtones, iTunes purchases movies, TV shows, etc. See, 1 hour of iPhone ProRes RAW 4K video requires close to 110GB of storage. The hi-def 4K video (ProRes or HEVC codec) is definitely a space killer.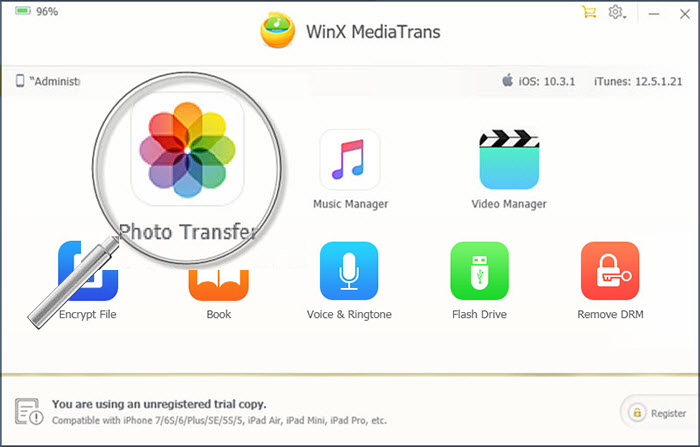 In such case, you'd better transfer those space-hogging files from iPhone to computer hard drive for storage if you don't wanna delete them. You can apply iTunes, AnyTrans, CopyTrans or WinX MediaTrans (mentioned before) to bulk transfer unnecessary iPhone files to Windows 10/11/macOS to save a lot of space on iPhone.
7. Delete mails automatically
Mails are usually the part you would ignore at the highest possible chance. Yet, it indeed takes a whopping large space on your iPhone. And it's out of the question to manually delete mails everyday or couples of day. The best way is to set automatically mail cleaning. Follow the below steps to set up:
Open the Options menu.
Navigate to messages and scroll down to the bottom to see the message history.
Keep messages by clicking on it.
Select a time period for which you want to store your communications, after which the rest will be cleaned up automatically.
8. Remove your iPhone Backup
On top of iPhone storage full notification for the local storage space, there is another iPhone insufficient space alert for iCloud space. Your iCloud space is also limited (or even quite small for free storage 5GB space). To troubleshoot iPhone running out of space on iCloud trouble, follow these steps:
Go to "Settings".
Tap your iCloud ID at the top of the screen.
Click "iCloud" > "Manage Storage"
Hit "Backups" and then choose "Delete Backups".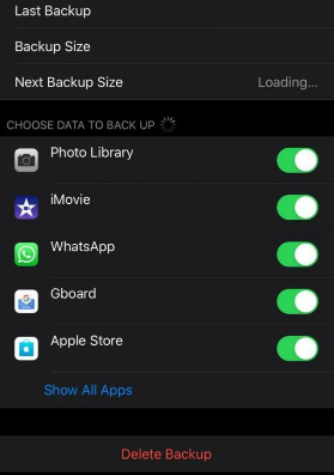 9. Turn off Photo Stream
iPhone Photo Stream helps store all photos and videos on iCloud for syncing across iOS devices or between devices and computer. You may open it to share and backup photos and videos more conveniently but all files will be saved twice. For example, original 200 pics on your iPhone become 400 pics if Photo Stream is turned on.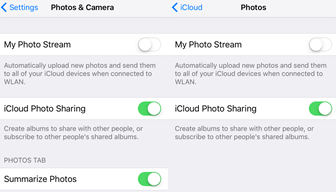 How to turn off this function? Two ways!
Go to Photo & Camera under Settings, switch off My Photo Stream.
If you have logged in iCloud account, open Settings > iCloud > Photos > disable My Photo Stream.
10. Set Message to Delete Automatically
You may don't think messages plays a role to make iPhone storage full. But once you get a message with big-sized attachments: images, audios, videos etc, it becomes one factor of bloated iPhone storage usage.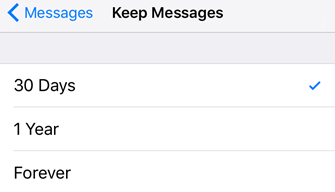 It is not a good idea to store messages on iPhone all time. In consideration that you may need to maintain some important messages for a certain period, you can set them to auto expire instead of deleting manually. Open Settings > Messages > Keep Message and then select 30 days or 1 year according to your own requirements.
Apart from the above solutions, there are many other ways to manage space to solve full iPhone storage usage problem, e.g. remove old podcasts/books, clean notes those no longer need and more. Of course, these are also useful methods to fix iPad storage full issue. If you have good ideas about how to manage storage usage on iPhone, please leave your comment.