Apple TV 4 vs Apple TV 3: What's the Difference?
Q: What's the difference between Apple TV 4 and Apple TV 3?
It is reported that the new Apple TV unveiled by Apple last month during Apple Special Event sports a raft of amazing new features. Can anyone tell me what they are and what's the difference after comparing Apple TV 4 with Apple TV 3?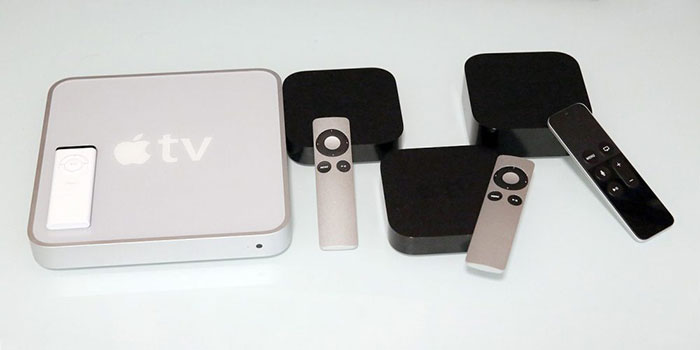 Best Answer
Though iPhone 6s and iPhone 6s Plus were undeniably the centre of Apple's event last month, the introduction of iPad Pro and Apple TV 4, more or less, unexpectedly stole the show. It is worth noting that it has been three years since the release of Apple TV 3. So, a multitude of Apple die-hard fans are eager to know what new features Apple has been instilled in it and whether it is good enough to compete with Amazon's Fire TV, Google's Chromecast, Roku's Roku 3, etc.
Here are some details you should know about the difference between Apple TV 4 and Apple TV 3.
Design and Remote
It would not be a bald-faced lie to say Apple TV 4 and Apple TV 3 look like two peas in a pod. The only difference in external design is that the new Apple TV is about a half-inch taller in order to encapsulate more components, but it still keeps the same 4×4-inch dimensions. On the inside, there's faster performance with a dual-core A8 processor instead of the single-core A5 that's in the Apple TV 3. Besides, the new Apple TV also has an all-new remote, which comes with glass track pad, motion sensors, and a microphone for using Siri.
Siri
Perhaps the inclusion of Siri (Siri vs. Cortana) in the software of Apple TV 4 is the biggest feature addition, which will allow you to perform voice searches and search for a movie or TV show across multiple services at once, including Netflix, Hulu, HBO Now, etc.
App Store
The new Apple TV also has its own App Store where users can download apps for apple devices. There's not a lot of info about the selection of apps that will be available, but Apple teased a few that would be launching alongside the box, including an Airbnb app, Zillow, and Gilt, as well as games such as Crossy Road.
Games
Speaking of games, the new Apple TV also doubles as a gaming console of sorts, allowing you to play casual games on your television. You can also use the remote as a controller by turning it sideways, or use it like a Nintendo Wii controller for some games that support motion features.