Best GPU for Plex Transcoding
Plex is the Most Popular & Flexible Family Streaming Tool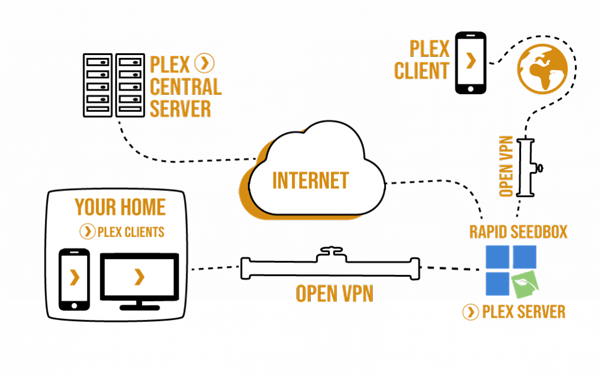 Plex's hardware acceleration could be a great enhancement to user experience, you can chose whatever you favored media content to play back as well as an appropriate option for parent control, a HD movie, a long series of anime episodes, Meanwhile, the Plex will do transcode your media files on server side to the playable format for your client player (convert to H.264 & AAC to fit the requirement, plus 30fps & 1080p to makes sure its capable & playable on your device). A powerful GPU, like NVIDIA's GPU can help Plex transcoding, too. (The Plex nvida transcoding)
Multiple video could able to be streamed in the same time on different devices
Unparalleled steaming efficiency and speed
Support 4K HEVC streaming for better graphic performance
Less impact/ occupy of your system resources
Which GPU is Better?
The Ranking of the Best GPU for Plex Transcoding
No.1 NVIDIA RTX 3080
No.2 NVIDIA RTX 2080S
No.3 AMD Readeon VII
No.4 NVIDIA RTX 2060S
No.5 NVIDIA GTX 1080
No.6 AMD RX 5600
Generally speaking, the NVIDIA's Graphic card take the advantage of its first mover advantage in video encoder/decoder domain. With their long-term dedication to computer graphic, specifically the video quality enhancement, undoubtable the NVIDIA GPU series would be the best option. The NVENC (hardware-based decoder) provides fully-accelerated & hardware-based video decoding for almost all popular codecs. With implement the decoding offloaded to NVDEC the graphics engine and alleviate the burden of CPU. NVDEC supports much faster than real-time decoding which makes it suitable to be used for transcoding applications, in addition to video playback applications like Plex. According to the NVIDIA official acclaim, the new card will released on 9/14/ 2020, the RTX 3080 will be the first lunching of its series. AMD has their own hardware acceleration that support Plex too, the AMD VCE (wiki herf) technology is also capable to help the Plex for its transcoding tasks. Theoretically hence both NVIDIA and AMD graphic card are able to help transcoding, but comparatively, NVIDIA performs a better efficiency than AMD's hardware transcode support. Hence that we would like to offer the NVIDIA GPU as the best choice of promoting hardware acceleration for Plex.
For NAS Users
Due to the crummy performance of ordinary NAS systems (compare to personal computer), from Plex official support and their list of Plex NAS Compatibility, the general performance of NAS hardware acceleration support isn't ideal as well.
| | | | | | |
| --- | --- | --- | --- | --- | --- |
| Manufacturer | Model | SD 480p / 576p | HD 720p | HD 1080p | 4K SDR 2160p |
| Asustor | AS-3102T v2 | Yes | Some | No | No |
| Netgear | RN202 | Yes | Yes | Some | No |
| Netgear | RN4220x | Yes | Yes | Yes | Some |
| QNAP | TS-251 | Yes | Yes | Some | No |
| Synology | DS1019+ | Yes | Yes | Some | No |
In general, most of NAS devices are incompetence to accomplish the hardware acceleration. Only limited option with higher graded hardware specification could able to play the media with hardware acceleration. For customer who doesn't want to switch to new NAS system, it could be extremely difficult to adapt the hardware acceleration to their NAS and to take a good use of their Plex hardware acceleration.
A Software Solution
We don't want spend 500 dollars to upgrade the graphic card, neither another hundreds to replace the NAS system. And do not forget: to enable Plex hardware acceleration, you will need to spend another 119.99 dollars purchasing a premium pass.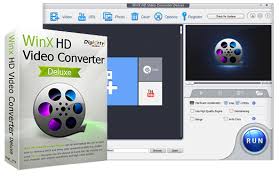 All we need is to have the WinX Video Converter Deluxe as your assistance, The WinX Video Converter Deluxe is able to transfer all media files to the best Plex client playable format, with its batching process function plus the hardware acceleration supported, you no longer need transcode your media files on Plex server side, it cost less system resource and offer a smoother streaming experience.