How to Troubleshoot Snapchat Not Sending Videos to One Person or Story
Snapchat allows us to send a short video to our friends or story, but it doesn't always work. Many users have reported Snapchat not sending videos issue occurring on Android and iOS. A user in AndroidCentral forum said he got "snap failed to post" error when he tried to post a video to Snapchat. A user in SnapchatHelp subreddit said Snapchat kept saying "sending" when trying to send a video. Other reported error messages are "Could not send. Please try again" and "Failed - Tap to retry".
Well, why Snapchat won't send video or get stuck on sending? There are a host of things which can cause Snapchat video not sending, but the most common causes are bad internet connection and Snapchat app issue. Whatever the reason, here we are going to show you how to troubleshoot this issue.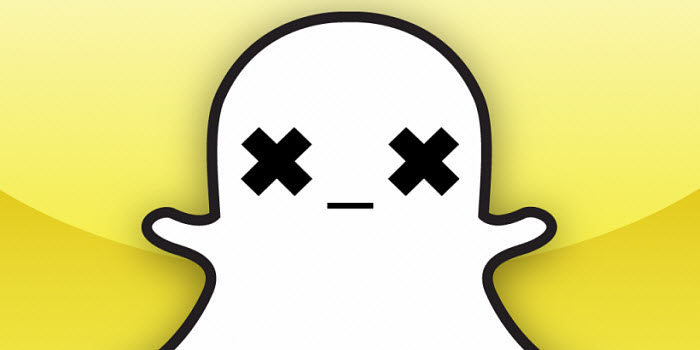 Table of Contents
Part 1. 11 Steps to Troubleshoot Snapchat Video Sending Failed Issue
1. Check Snapchat server status
If Snapchat server is down, you will be unable to send and receive videos, photos and messages. To verify if it is a server issue, you can go to Downdetector and check if there are problem reports.
2. Check if you are friends with the receiver
If you can't send a video to a specific user, the first thing you need to do is to check if you are friends. According to Snapchat rules, you're not allowed to send messages and videos to a user who doesn't add you as friend.
If there is a gray arrow saying "Pending…" below the video you sent, it probably means that the user hasn't accepted your friend request yet.
3. Check video permissions
Once you finish the installation of Snapchat, this app will ask for permissions to access your camera, microphone, and storage. If you deny those permissions, you'll have trouble recording, sending, and saving videos.
To check if you have allowed the permissions or not, follow these steps.
For Android users:
Open Snapchat, tap on the Profile icon and hit the Gear icon to open settings.
Inside settings, scroll down to the Privacy tab and tap Permissions. Then, make sure that Snapchat is allowed to use your camera and microphone.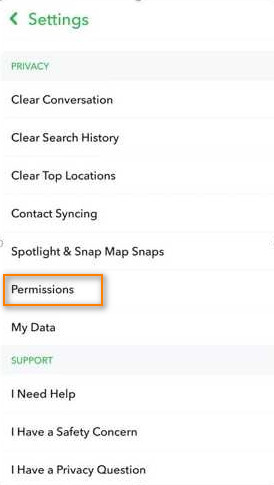 For iOS users:
Open Snapchat, tap on the Profile icon, and then tap on the Gear icon to open settings.
Under the Additional Services, tap on Manage.
Lastly, tap on Permissions, and now you can see if you have allowed the permissions or not.
4. Check internet connection
As we mentioned in the beginning, it is a primary reason for Snapchat not sending videos issue. When it comes to check internet connection, you should do the following things:
Run a speed test for your internet.
Get closer to your Wi-Fi router to get better internet connection.
Refresh connection by turning off your mobile's WiFi and turning it on again.
Restart router.
For mobile data users, refresh your connection by turning on and off Airplane Mode.
Restart phone.
Switch from one connection to another if possible.
Turn off VPN which can interfere with your internet connection.
5. Restart Snapchat app
Snapchat video not sending issue can be easily fixed by restarting the app. To restart Snapchat, you should swipe up from the bottom of your display, find Snapchat, and then flick it upwards to stop it from running. Once done, open Snapchat and try sending video again.
6. Log out and log in again
If Snapchat still can't send videos after restarting, you can also try logging out and logging in again to upload videos.
Just tap on your profile icon in the top-left corner of the Snapchat home screen, tap the settings icon (looks like a gear) in the top right corner of your profile page, scroll down to the bottom and tap "Log Out". Then, open Snapchat and log back in and try to send videos to your Snapchat friends again.
7. Clear the cache of Snapchat
If Snapchat caches get corrupted, Snapchat will run improperly and can't send videos. Thankfully, clearing cache can fix it. to do this, you should tap the Gear icon on My Profile to open settings, scroll down until you see the Clear Cache button, tap on Clear Cache, and finally tap on Clear All (for iOS devices) or Continue (for Android devices).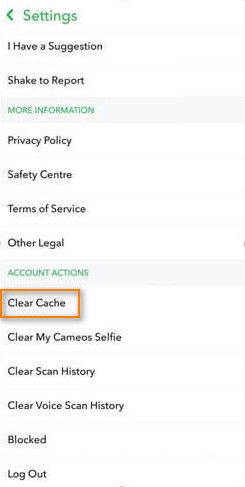 8. Update Snapchat app
Some users reported that Snapchat won't send videos after Snapchat update. There might be a bug or glitch. In this case, we can report it to Snapchat and check if there's a new update to patch the error. Android users should go to Google Play Store to update Snapchat while iOS people should go to App Store to perform updating.
9. Reinstall Snapchat
Sometimes the problem lies in the installation files of Snapchat. You need to reinstall Snapchat app to rectify it.
On Android, you simply need to tap and hold the Snapchat app icon and tap on Uninstall when it appears. On iOS, after you tap and hold the Snapchat icon you'll see an option named Remove App to tap. Once removed, you can reinstall it from app store.
10. Free up space on your device
If the storage on your mobile is almost full, Snapchat not sending videos issue may be fixed by releasing some memory space. You can transfer some files to your computer, remove them from your mobile, and then try posting video again.
11. Ask Snapchat support for help
If you have tried all the solutions but Snapchat still won't let you send videos that you record or you save in camera roll, you can report your problem to Snapchat support team. You can simply report it via Snapchat app by going to Profile > Settings > I Spotted a Bug.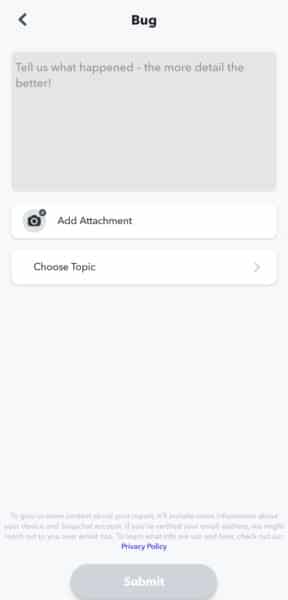 Part 2. Other FAQs about Sending Videos to Snapchat
What're the Snapchat video specs in 2022?
Supported video format: MP4, MOV. Video codec: H. 264. Audio codec: AAC.
Maximum video size limit: 2.5MB
Maximum video length: 60 seconds
At first, Snapchat only allows recording a video up to 10 seconds length. But thanks to the release of multi-Snap feature in 2017, it allows recording six 10-second clips without interruption in one message. As you can see, Snapchat has a strict limit on the video length. That's why you can't send long videos on Snapchat.
Important tips: If your video doesn't meet Snapchat video sending requirements, you can correct your video with Free Video Converter. This tool can change any video to Snapchat supported video format, video size, video length, and aspect ratio. Besides Snapchat, it can also convert, compress, and edit video for other apps like YouTube, Facebook, Twitter and Instagram, and devices like iPhone, iPad, Android and more. It will be your good helper.
How to send video on Snapchat?
Step 1. Tap on Snapchat app icon on your device to open it.
Step 2. Tap on the Switch Camera button on the top-right corner to choose front-facing or rear-facing camera.
Step 3. Press and hold the round Shutter button at the bottom. Then, it will start recording video. When it completes a full circle, it finishes a 10-second video. If you continue pressing down the shutter, it will continue recording until it reaches 60 seconds.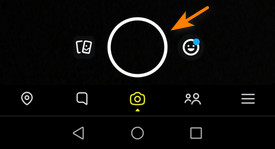 Step 4. Release the shutter button to stop recording.
Step 5. Edit your recording if necessary.
Step 6. Tap the send button at the bottom right. Then it will open your friends list and now you can choose to send your video to one or more friends, a group, or your Story.
How to send videos from camera roll to Snapchat?
If you want to send videos that already exist in your camera roll to Snapchat, you should follow the steps below.
Step 1. Open Snapchat.
Step 2. Tap the Memories icon (the overlapping photos) beside the shutter button.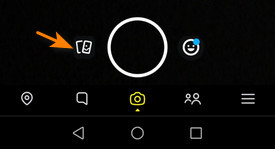 Step 3. Tap Camera Roll and select the video you want to share.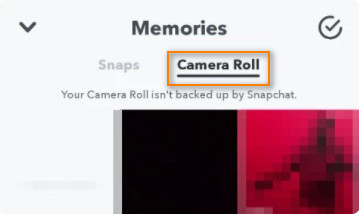 Step 4. Edit it if necessary.
Step 5. Tap the send button to post it to your friends or story.
If Snapchat won't let you send videos from camera roll, just check your video specifications and follow the troubleshooting tips above to fix it.