Best 5 Halloween DVDs of All Time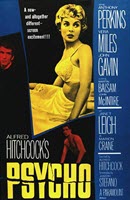 Psycho (1960)
DVD Release Date: Psycho has been released several times on DVD. Its initial release is in 1998 and the latest version came out on July 12, 2016.
Director: Alfred Hitchcock
Stars: Anthony Perkins | Janet Leigh | Vera Miles
Production Co.: Shamley Productions
Genres: Horror | Thriller | Mystery
Rated: R
Plot: Marion Crane embezzled $40,000 from her employer and left Phoenix with the hope of starting a new life. Mario stopped to take a rest in the Bates Motel after 36 hours' exhausted driving. Something would happen...
At very beginning, Psycho received mixed reviews from praises on great performances by actors to blames on dull plot. However, it is loved by the public and recognized one of the most shocking films in whole history. It got 4 nominations of Academy Awards containing Best Director and Best Supporting Actress and is topped on AFI's 100 Years…100 Thrillers chart. It is absolutely the No.1 choice if you want a creepy night with a Halloween DVD.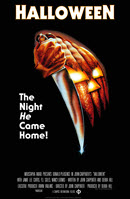 Halloween (1978)
DVD Release Date: The DVD video edition of Halloween was initially released on September 28, 1999 and the special 25th Anniversary Edition came out on August 5, 2003.
Director: John Carpenter
Stars: Donald Pleasence | Jamie Lee Curits | Tony Moran
Production Co.: Compass International Pictures | Falcon International Productions
Genres: Horror | Thriller
Rated: R
Plot: 6-year-old Michael Myers was sent to mental hospital for killing his sister on Halloween night. 15 years later, he escaped and returned to Haddonfield to commit the brutal murder again.
Halloween was criticized imitating techniques of Hitchcock (Director of Psycho) and despised by some critics at the start. Through several years, it won the reputation as an iconic Halloween movie widely influencing modern horror genre and considered as one of the best films of 1978. It was nominated as the Best Horror Film on Saturn Awards 1979 and received Best DVD/Blu-ray Special Edition Release, Best DVD/Blu-ray Collection on Saturn Awards 2014/2015 respectively.
The Shinning (1980)
DVD Release Date: October 23, 2007
Director: Stanley Kubrick
Stars: Jack Nicholson | Shelley Duvall | Danny Lloyd
Production Co.: Warner Bros. | Hawk Films | Peregrine | Producers Circle
Genres: Horror | Drama
Rated: R
Plot: Jack Torranc was employed as the off-season takecarer of Overlook Hotel. His son Danny who has the "Shining" ability to see horrific past of the hotel, awared that the spirits in the hotel drives Jack crazy. How can Danny and his mother get away from the danger?
Based on the Stephen King's 1977 novel with teh same name, The Shinning is now widely recognized as a masterpiece of modern horror although it wasn't received favorable contemporary responses from critics. It is included in the list of greatest horror movie films ever made for it gave an innovative and immersive look and feel. This best Halloween movie also made enormous influence on popular culture.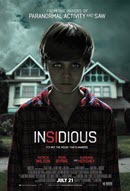 Insidious (2011)
DVD Release Date: July 12, 2011
Director: James Wanbr
Stars: Patrick Wilson | Rose Byrne | Ty Simpkinsbr
Production Co.: Alliance Films | IM Global | Haunted Moviesbr
Genres: Horror | Mystery | Thrillerbr
Rated: PG-13
Plot: The Lambert family moved into a new big house which is haunted. The young son Dalton accidently felt into a coma because of a mysterious incident in the attic. Something evil was in the house and the parents must find a solution.
Despite of a little bit low rating (about 6-7) on movie review aggregation sites, for example IMDb and Rotten Tomatoes, it received a commercial success with a total of 97 million gross becoming the most profitable film of 2011. Critics reviewed it as "not terrifically good" but can please moviegoers with a scary and funny suspense. It was also nominated as the Best Horror on Empire Awards. Compared with other two best Halloween DVD movies, Insidious is better for watching with whole family.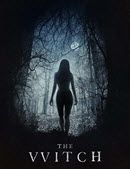 The Witch/The VVitch: A New-England Folktale (2015)
DVD Release Date: May 17, 2016
Director: Robert Eggers
Stars: Anya Taylor-Joy | Ralph Ineson | Kate Dicki
Production Co.: Parts and Labor | RT Features | Rooks Nest Entertainment | Code Red Productions | Scythia Films | Maiden Voyage Pictures | Mott Street Pictures | Pulse Films | Very Special Projects
Genres: Horror | Mystery
Rated: R
Plot: In 1963 New England, William family built a farm on the edge of an ominous forest after being banished from a Puritan plantation. Strange things happened soon. The new-born baby abruptly disappeared and crops failed. It is seemingly that an evil spirit possessed everything.
The Witch was critically acclaimed for its cast, terrific sound effects and chilling suspense. However, some critics and audiences figured out that this film paid much attention on regions, sins while didn't correctly fit into the genre of horror. Put those mixed reviews aside, this Halloween DVD movie won Best Horror (Film) on Empire Awards and received other 37 wins and 62 nominations.
Best Horror Movies Worth Watching at 2019 Halloween
| | | |
| --- | --- | --- |
| Movie | Director | Release Date |
| Midsommar | Ari Aster | 3 July 2019 |
| IT Chapter Two | Andy Muschietti | 6 September 2019 |
| In the Tall Grass | Vincenzo Natali | 4 October 2019 |
| Zombieland Double Tap | Ruben Fleischer | 18 October 2019 |
| Ready or Not | Matt Bettinelli-Olpin, Tyler Gillett | 21 August 2019 |
| The Addams Family | Greg Tiernan, Conrad Vernon | 11 October 2019 |
| The Lighthouse | Robert Eggers | 31 October 2019 |
| Doctor Sleep | Mike Flanagan | 8 November 2019 |