[Fixed] iTunes Doesn't Recognize iPod Windows 10/8/7
iTunes not recognize

iPod not showing up

Posted by Estrella H.| Last Updated: August 29, 2017
Solutions proved to be useful by iPod users for "iTunes not recognizing iPod Touch/Shuffle/Nano".
Actually iPod is the first Apple portable device that not only shapes the music history, but also prevails in the whole world. Part of Apple users would like to purchase iPod Touch even after they have had an iPhone, even though they look alike and iPod Touch is considered as an "iPhone without the phone". You can imagine how much people love to enjoy music without interruption by phone calls and messages. What if iTunes doesn't recognize your iPod after you paid a hundred bucks for a bunch of songs for syncing to iPod? In fact, a lot of people get stuck in problems like "iPod not showing up in iTunes" and "iPod only recognized as digital camera". iPod recognizing error happens on Windows 10/7 and happens to iPod Touch, iPod Nano, iPod Shuffle, etc. So, how to fix "iTunes doesn't recognize iPod"?

About iPod
iPod used to be a specific music player. Then it became a multifunctional portable device, sharing the same OS, processor and display with iPhone, and enabling you to play games, take photos, etc, the sales of which was higher than Nintendo and Sony combined according to Steve Jobs, although all iPod models except for iPod touch have been discontinued in 2017.
7. Get your iPod into Disk Mode
"I tried installing iTunes again but it still didn't work. I tried another computer and a different cable but noting. I tried my cousin's iPod on my computer with my iPods cable and her iPod worked on my computer with my cable. I also did reinstalling things, but still my computer or iTunes doesn't recognize my iPod. Nothings worked so far. So I don't know what the hell the problem is. SOMEONE PLEASE HELP!"
Only if you are holding an iPod nano (6th/7th generation) or iPod with click/touch/scroll wheel, you can fix "iPod not recognized in iTunes" through Disk Mode, which means iPod touch does not have disk mode. Follow the next steps to put your iPod nano 7th into disk mode:
1. Reset your iPod nano by pressing the Sleep/Wake button and Home button at the same time. You should see the Apple logo later.
2. Once the Apple logo appears, hold down the Volume Up and Down buttons at the same time until the iPod enters disk mode.
More on how to use disk mode on iPod >>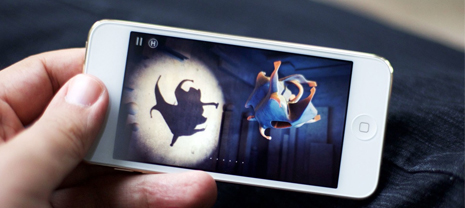 8. Update/Reinstall Apple Mobile Device USB Driver
"I have an iPod touch 2gen, and my computer ALWAYS recognizes it as a Digital Camera and it doesn't show up in iTunes. When I look for the "Apple" file in program files, it isn't there. The cause of mine was upgrading to Windows 10 without deauthorizing iTunes and then removing its software from my computer beforehand. Reinstall the latest iTunes and still nothing. Turned off Autoplay and still no luck."
The final fix for "iTunes doesn't recognize iPod" is to update or reinstall Apple Mobile Device USB driver. Most people solve the problem using this step. You may have a try.
Update Apple iPod driver:
1. Connect your iPod with Windows 10 PC and close iTunes if it pops up.
2. Open "Control Panel" -> All Control Panel Items -> Devices and Printers -> Find Apple iPod under "Unspecified".
3. Right click Apple iPod -> Properties -> Hardware -> Properties -> Driver -> Update Driver.
Reinstall Apple Mobile Device USB driver:
1. Connect your iPod with Windows 10 PC and close iTunes if it pops up.
2. Press Windows+R key on the keyboard and there pops up the command.
3. Copy and paste "%ProgramFiles%\Common Files\Apple\Mobile Device Support\Drivers" and click OK.
4. Right click usbaapl64.inf or usbaapl.inf (files ending with .inf) and choose "Install".