iPhone 7 | How to Transfer Pictures Photos from iPhone 7 to Computer Easiest Guide
iPhone transfer

pictures

Last Updated: November 22, 2016
How to Transfer Pictures from iPhone 7 Plus/6s Plus to PC Windows 10/8.1/7 Computer Easy Fast?
An easy guide on how to transfer pictures from iPhone 7 iOS 10 to computer here. Without tiresome clicks to transfer pictures, photos from iPhone to PC one by one, you can now select as many pictures as you want and sync at once, or even transfer the whole picture folder with only one mouse click. All transfer work will be no hassle at all after you free download WinX MediaTrans iPhone 7 manager, tidy up your iPhone memory to help it slim!
Looking for easy way to transfer pictures from iPhone to Computer?

Best iPhone Picture Transfer Tool - WinX MediaTrans
- Copy any photos from iPhone to computer at superfast speed.
- Transfer music, videos, movies from iPhone to PC or PC to iPhone.
- Easily manage iPhone pictures, batch transfer supported
#1- Easy, Flexible Way to Transfer Pictures from iPhone 7 to Computer
Amongst all tools to transfer pictures from iPhone with, WinX MediaTrans is probably the most easy-to-use one. With least steps to launch and operate - 1 click only, this iPhone file manager sets a new record in transfer speed upon its release: it takes 10 seconds to transfer 100 4K pictures taken by iPhone, neat and tidy.
"Last month I took hundreds of pictures with my iPhone 6s during the graduation trip, it's crammed up now and I really need to release its memory, or else I won't run any more APPs! What should I do?"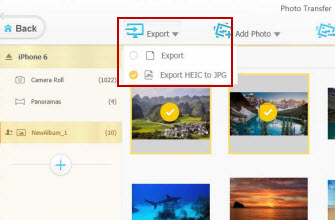 If the same is true with you, or you just want to transfer pictures from iPhone to computer as a backup solution, try WinX MediaTrans iPhone (7) file manager below, then follow the instructions to start transmitting.
After you successfully download, install and launch the program, which needs to be coupled by iTunes (latest version 12.5.3) installed on your computer to work, do as follows:
Step 1: Connect iPhone (7 or before) to computer (Windows 10/8.1/7 or before) with an USB cable, Hit the "Photo Transfer" button on WinX MediaTrans.
Step 2: Check the pictures to transfer, then click "Export" on the top-right corner.
Unlike Windows Explorer, which doesn't sort your pictures by date, WinX MediaTrans presents photo folders in a more direct and interactive way: You can check & uncheck pictures to transfer from iPhone to PC in 4 ways:
1. Press "Ctrl" while selecting random pictures to select them all.
2. Check "Select All" option to transfer all iPhone pictures and photos, screenshots.
3. Check the blank next to a folder named by the date when pictures were taken.
4. Check the starting picture, press "Shift" while checking the ending picture to choose all pictures between them.
Although you can sync pictures to PC via iCloud, or Windows Explorer as well, nothing matches WinX MediaTrans in showing the inner memory structure of your iPhone 7.
Being a virus-free, clean and neutral iPhone picture manager, you can rest assured with it to make the best use of iPhone 7 memory, now click to free download WinX MediaTrans.
#2 - How to Transfer Pictures from iPhone to PC using Windows Explorer
Easy But Limited
Every time you USB connect iPhone with computer, a greeting box pops out asking whether you want to "Import pictures and videos" to computer, or "Open device to view files". This is the easiest cut to transfer pictures, easy but with limited capability.
Note:
1. If the "AutoPlay" box doesn't pop out when you insert an iPhone to computer, you can re-enable it in: Open My Computer > Control Panel > Hardware and Sound > AutoPlay Scroll to the end of this page and check under "Devices > iPhone" for "Ask me everytime". You can disable this option by toggling "Take No Action".
2. Unlock before you transfer pictures from iPhone to computer, otherwise all files won't be readable on computer.
Disadvantages: All picture saved in your iPhone will be transferred to computer once you choose "Import pictures and videos", not allowing you to choose which one(s).
#3 - Transfer Pictures from iPhone to PC Using iCloud
This process takes longer than usual, but if you have a MacBook Pro/Air, or other Mac computers, it's specially convenient to transfer pictures from iPhone 7 iOS 10 to computer with iCloud as long as you have iOS 8, OSX Yosemite or newer. If you're a Windows user, please take a look at the system requirements, you need:
1. Windows 7 (or newer).
2. iCloud for Windows.
3. iPhone with iOS 8 or newer (iCloud Drive is optional, and setting it up enables you to access iWork APP).
When all is ready, here're the instructions on how to transfer pictures from iPhone to computer using iCloud.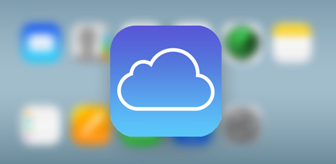 Step 1
Download Windows iCloud to your computer, install it. Re-start the computer to apply iCloud settings to a Windows computer, type in your Apple ID to sign in. If it's the first time you install, it will takes 5 minutes.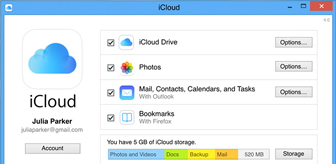 Step 2
Go to "Settings > iCloud > Photos". Toggle switch iCloud Photo Library to transfer all iPhone pics to iCloud (optional), or toggle switch "My Photo Stream" to transfer picture streams when iPhone is connected to Wi-Fi.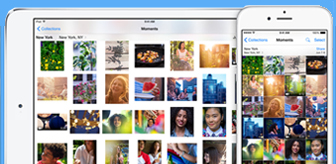 Step 3
Run iCloud on computer, where you can see all pictures uploaded in the "Photo" APP. If you're using the Apple ID on multiple devices, pictures on iPhone will be transferred thereto.
Note: To disable the iPhone automatically syncing pictures to iCloud Photo library using your data plan, go to "Settings > Cellular Data > iCloud" to set up.
Disadvantages: Because iCloud enables you to access the Camera Roll on every device with the same Apple ID signed in, it doesn't you to choose which picture(s) to actually transfer. A primary iCloud account offers each user 5GB of storage, hence if you're running out of space, it'll take extra cost.
That being said, all the 3 method above prove effective if you want to transfer pictures from iPhone to computer. With Windows Explorer the easiest yet most limited option, iCloud proves specially handy for iPhone and Mac users, but if you want to transfer iPhone 7 iOS 10 pictures to PC, WinX MediaTrans remains the most omni-functional, and a pretty reliable choice.
If you think the post useful, please kindly share it!
If you still have problems about how to transfer pictures from iPhone to computer, feel free to Email us >>
Home | About | Site Map | Privacy Policy | Agreement | News | Contact Us | Resource

Copyright © 2016 Digiarty Software, Inc. All rights reserved
iPhone®, iPod®, iPad®, iTunes®, Mac® are trademarks of Apple Inc., registered in U.S. and other countries. This website is not owned by or affiliated with Apple Inc.