[Updated] Pokémon Go Errors Solution Page for GPS/Battery/Server Issues
Pokémon GO Errors

Error Fix

Posted by Estrella H.| Last Updated: July 22, 2016
How to fix all kinds of Pokémon Go game not working errors? Find solutions and guide here
You can tell how much caught up people are in the mobile game Pokémon Go from the overwhelming news, which obviously has swept the world. The big news today is that Pokemon Go finally launches in Japan, even though one day earlier it just had a server down issue and you were probably experiencing Pokémon Go not working - server down error.
Yes, this most popular mobile game for both iOS and Android has problems that might be annoying you. This is a comprehensive solution page for kinds of Pokémon Go not working errors, for example, Pokémon Go server down, Pokémon Go GPS signal not found, heavy battery use problem, and more.
Have No Space for Pokémon GO? Backup and Clear your iPhone Mobile!

Sync Media Files in iPhone with WinX MediaTrans
Export pictures and photos from iPhone to PC (Windows 10);
Sync and manage music files and playlists on iPhone 7/6S/6.
Transfer 4K/HD videos and movies between iOS devices and PC;
Brief Introduction of Pokemon Go
Pokémon Go, developed by Niantic in July 6, 2016, is a free mobile game available for both iPhone and Android users. It is said that this game will let you "travel between the real world and the virtual world". Well, it's true. You are allowed to find and catch more than a hundred species of Pokémon. And Pokémon Go download and play guides are everywhere online. The bad news is that Pokémon Go game can only be accessed in limited counties.
[Solved] Pokémon Go Server Down
"Help! Pokémon Go isn't working."
"Can't even log into Pokémon Go right now."
Statistic shows that during the last 24 hours, more than 52% of the Pokémon Go users from America, India, Netherlands, Czech Republic, etc have a log-in problem. It seems that Pokémon Go was down, which might be caused by too many players logging on at the same time or hackers. Are you affected too? Fortunately, this Pokémon Go down issues has been fixed now. But what if it happens next time? It is said that there are some cloud monitoring firms that can check if the Pokémon Go servers are fully functional or are about to crash.
How to Fix Pokémon Go Not Working Error - GPS Signal Not Found
Q - "Hi! I keep getting an error with Pokémon Go on iPhone. It keeps saying "GPS signal not found". My location services are on and my other apps that require GPS are working fine. It often finds my location when I open the app but doesn't t follow me when I start travelling. I've tried reinstalling the app and turning location services off and on. Anyone else had this Pokémon Go not working issue or knows how to fix it?"
Solution:
1. Make sure the Internet connection is enabled, be it 4G, 3G or Wi-Fi.
2. Check if your Pokémon GO app has location permission enabled.
3. Turn on/off airplane mode and try it again.
4. Try to shut down your iPhone and reset the GPS again: turn off and on the mobile -> switch off/on the location service -> go "Settings" -> Privacy -> Location Services -> System Services -> set time zone OFF.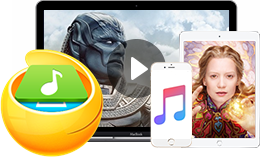 Free Up Enough Room on iPhone iPad for Pokémon Go with WinX MediaTrans
If your Pokémon GO app is experencing not working errors, follow the guides above to fix and then backup iPhone files to PC for saving space for downloading Pokémon GO;
It will be great if there is no Pokémon GO not working errors at all. We still suggest you make data and file backup for your mobile devices to prevent the loss.
From iPhone to computer, from iPad to hard drive, or from PC to iDevice, WinX MediaTrans is the best manage and backup software for all your media files, be it pictures, music or videos. It can do much more than you can think. Just download it for free and give it a shot!
If you think the post useful, please kindly share it or leave your precious comment!
If you still have problems about Pokémon Go not working errors, feel free to Email us >>