FIFA 2018: All about FIFA 18 Xbox Game | Also for Windows 10 PC
How popular will FIFA 18 Xbox game be? How to share or download FIFA 18 game videos online?
Football has earned one of the most widespread sports in the world. FIFA (AKA FIFA Football or FIFA Soccer) video game series, named after Fédération Internationale de Football Association may be worthy of the most successful brand of sports game. This article will give introductions to FIFA 18 Xbox in several aspects, including:
Part 1: How Popular Is FIFA Video Game Series?
Part 2: FIFA Is the Best Selling Sports Game on Xbox
Part 3: [Cross-platform] Enjoy FIFA on Xbox or Windows 10
Part 4: How Can FIFA 18 Xbox Gamers Share Game Videos with Others?
Part 5: How Can FIFA 18 Xbox Gamers Download Online Walkthrough Videos?
[FIFA 18 Xbox] How Popular Is FIFA Video Game Series?
FIFA 18 is a football simulation video game in the FIFA series of video games that will be released worldwide on September 29, 2017. It is developed and published by Electronic Arts. Its supported platforms range from Microsoft Windows (10), PlayStation 3, PlayStation 4, Xbox 360, and Xbox One to Android and iOS.
FIFA 12 scored 3.2 million sales within the first week (best launch week) after its release in 2011, totaling 1.8 billion USD. The official listing on September 22, 2015, of the new product, FIFA 16 was reigniting the fervor.
The sales volume of Madden NFL Football, an also big hit game that is the most similar football game to FIFA, and is also developed by EA, is far behind FIFA. It's even hard to find a game series among the sea of games that can compete with FIFA's sales and can be compared to thoroughly.
Before FIFA 18 Xbox: FIFA Series Is the Standard of Other Sports Video Games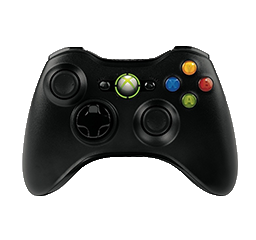 When mentioning rugby, the Americans can't help think of NFL; when mentioning basketball, they will associate with NBA; when mentioning baseball, they will be reminded of MLB. By the same token, when referring to football, people in the United States will come up with nothing but FIFA, instead of any league. In many people's eyes, FIFA has become the pronoun of football. Not a single sports organization can be as influential as FIFA. Authorized by FIFA, the video game series in the same name should surely take the advantage and enjoy the benefits in a favored position.
EA's FIFA is always one of the biggest selling video games on Xbox every single year. It can be predicted boldly that FIFA 18 game on Xbox with all the glitz, glamour and licenses you can shake a stick at will keep the status for quite a long time and take the next big star from humble beginnings to success at the highest level.
>> How to Record FIFA 18 Game on PS4 or Xbox
[Cross-platform]: Enjoy FIFA on Xbox or Windows 10
The image of FIFA 18 on Xbox is believed to be as smooth and exquisite as the previous version. The cinematography will also be seasoned: gamers can switch the angle of shot picture from that of common television reply to more professional tracking angle of view. As always, FIFA 18 will be one of the most immersive sports video games on Xbox. You can overview the whole stadium with "Over Top", or watch in closer range when the player breaks into Penalty area. Without any question, your passion will be kindled in front of Xbox's screen, accompanied by the loud cheers of soccer fans and the affecting commentaries of commentator in the game.
>> Can Xbox One Play DVDs?
>> Fix: Xbox One DVDs Won't Play in full screen

The gameplay and game experience on Windows 10 strive for further improvement. Not only can you run your current games without problem, you can also play new and wonderful games on your PC. You can choose freely between Windows 10 PC and Xbox One to play FIFA 18 once you have Xbox Play Anywhere, which is a feature that allows you to switch between the two different devices. By paying once, you can play the game anywhere and share the game process and current session in different platforms.
Stream Your FIFA 16/17/18 Xbox Game to Any of Your Windows 10 PC at Home
The pleasure in playing Xbox 18 or Xbox 17 can be expanded to any corner of your house – on any of your Windows 10 desktop, laptop or tablet. Only with an Xbox console and a notebook computer, your Xbox game can be logged in on different devices by streaming, such that you can enjoy FIFA 18 Xbox game in your bedroom, kitchen and anywhere covered with Wi-Fi signal.
You can even fight with or against your friends in multiplayer game, no matter where they are, no matter what they are playing on, an Xbox One or a Windows 10 PC.
How Can FIFA 2018 Xbox Gamers Share Game Videos with Others?
FIFA 18 Xbox Gamers might be in need of share gameplay or game records with friends or other players not only on Xbox, but also on PC, Mac, iPhone, Android phone or through YouTube, Facebook or other SNS channels.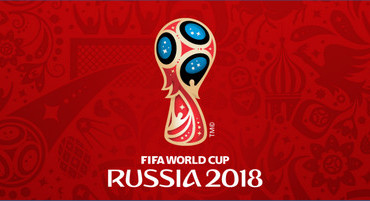 The follow tool is needed by most FIFA Xbox players:


- WinX HD Video Converter Deluxe (compatible with Windows 10 or lower)

Trim: cut off unwanted parts, make video clips.


Merge: combine several clips together.


Format: convert video for YouTube (MP4, FLV, WebM, 3GP), Facebook (MP4, MOV, 3GP, AVI, ASF, DAT, DivX, DV, M2TS, MKV, MPEG, etc), Whatsapp (MP4, AVI, FLV, 3GP, etc), any devices.
Using this software, you can make personalized FIFA game videos, and convert them to be compatible with any SNS channels and devices.
How to Download Online Walkthrough Videos of FIFA 16/17/18 to Xbox , etc?
Almost every game comes with walkthroughs, so is FIFA series. We can find FIFA game walkthroughs, guides, strategies, tips and cheats in video forms on some online site, such as YouTube. It couldn't be more wonderful if we can download FIFA 18 Xbox guide videos from YouTube or other sites.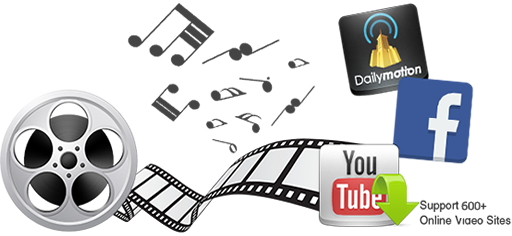 The tool for free online video downloads:


- WinX Downloader (compatible with Windows 10 or lower)

Free download game guide videos and game records online.


Free download 2018 Russia FIFA World Cup theme song MP3, HD videos MP4.


1000+ sites supported: YouTube, Facebook, Vevo, Dailymotion, Vimeo, etc.
Plus: Convert videos formats, fit videos for Xbox, PC, Mac, iOS, Android devices.