How to Free Download Apple ProRes Codec for Windows 11/10/7
ProRes codec, for its overall smaller file sizes [than uncompressed video] while retaining a lot of the image quality and color, is widely used by cameras such as Blackmagic Pocket Cinema Camera 4K. Now the new iPhone 13 Pro and Pro Max are able to record ProRes videos at 4k 60fps or 1080P 30fps. As an Apple video codec, Windows users can't open ProRes videos without the ProRes codec. Here, you can download and install Prores codec for Windows 10/11 and play ProRes videos easily.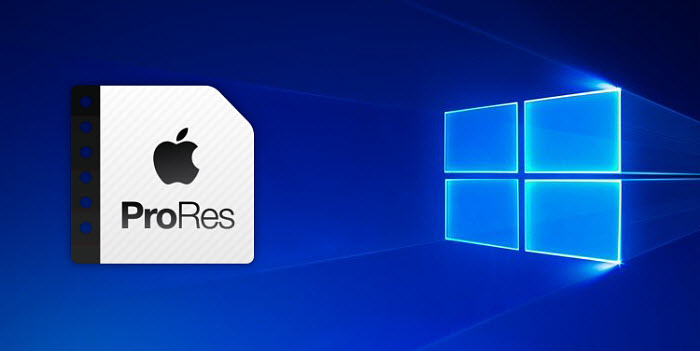 Free Download Best ProRes Decoder for Windows – No Extra Codecs Required
WinX HD Video Converter Deluxe – Decode 8K/5K/4K/HD videos in ProRes codec for Windows Media Player or other apps. Easily decode ProRes in MOV/MXF and encode it to HEVC, H.264, MP4, WMV, AVI, etc. without quality loss. Compress GBs of 8K/5K/4K ProRes Raw videos to 90% smaller with high quality. Also encode ProRes compatible export format on Windows. GPU-accelerated (Intel/Nvidia/AMD) for 5x faster ProRes transcoding.
Part 1: Prores Codec for Windows Free Download
Apple ProRes RAW for Windows 1.3 - To help videos in ProRes codec work on Windows PC, Apple has release the Apple ProRes RAW for Windows 10. After you download the ProRes codec on Windows, you can play ProRes RAW and ProRes RAW HQ video files in compatible applications on Windows 10 64-bit PCs. To be specific, apps on Windows that can open ProRes codec videos are:
Adobe After Effects
Adobe Media Encoder
Adobe Premiere Pro
Adobe Premiere Rush
>> Free Download Apple ProRes RAW for Windows 1.3 here <<
ProRes RAW support on Windows requires user-installation of the ProRes RAW Decoder from Apple. ProRes RAW Decoder is NOT licensed or supported by Adobe. To run the ProRes codec on Windows Premiere Pro or other Adobe apps, the minimum system requirements:
You need to run Windows 10 on a 64-bit PC.
NVIDIA, AMD or Intel Display card with the latest drivers
4GB or more video memory recommended for Nvidia and AMD GPU cards
Part 2: How to Play Videos in ProRes Codec on Windows?
Just to be clear, ProRes is a line of intermediate codecs designed for video recording and editing. ProRes codec is not intended for end-user viewing. However, we still want to check and play the camera/iPhone ProRes recording before editing. Apparently, even with after you download and install the Apple ProRes codec on Windows, you still can't play ProRes videos on Windows Media Player. How to play ProRes videos on PC?
#1 Try ProRes Video Players on Windows
QuickTime for Windows – Download the old QuickTime Player on the Windows OS as it's able to play Apple ProRes encoded files on Windows. And other QuickTime enabled applications running under Windows may be able to read Apple ProRes files. However, the latest QuickTime for Windows is no longer supported by Apple and may not offer full functionality on Windows 10.  
VLC – In fact, ProRes codec is not on VLC's supported format list. Still, many users report that they can open Apple ProRes files on Windows after switching settings to OpenGL instead of Automatic in VLC. But in most cases, ProRes videos won't play correctly in VLC.
#2 Transcode ProRes Codec to Windows H.265/H.264
To play ProRes videos on a variety of video players on Windows, you can decode ProRes codec and re-encode the video into H.265 or H.264. WinX HD Video Converter Deluxe is able to transcode ProRes MOV or MXF videos into H.265, H.264, MPEG4, WMV, AVI, and 370+ formats. GPU acceleration supported to re-encode 8K/5K/4K ProRes videos fast. No need to download ProRes codec for Windows 11/10/7 or earlier.
Part 3: What is ProRes Codec?
ProRes is a codec developed by Apple for high-quality, high-performance editing in Final Cut Pro. As it combines extremely high image quality with small file sizes, ProRes codec is widely used by Sony, Canon, Blackmagic, and now iPhone cameras. It supports up to 8K resolution and 12-bit sample depth. The Apple ProRes Raw codecs are usually contained within the QuickTime MOV wrapper or Material Exchange Format MXF in the broadcast environment.
There are six versions of Apple ProRes codec: Apple ProRes 4444XQ, Apple ProRes 4444, Apple ProRes 422 (HQ), Apple ProRes 422, Apple ProRes 422 (LT), and Apple ProRes 422 (Proxy), with the quality from high to low. Here is one thing in common, videos in Apple ProRes codec are very large in size:
ProRes RAW (1,680mb/s ÷ 8000 x 60sec) = 12.6GB file per 60 seconds
ProRes RAW HQ (2,388mb/s ÷ 8000 x 60sec) = 17.91GB file per 60 seconds
ProRes 4444 XQ (3976mb/s) = 29.8GB file per 60 seconds
ProRes 4444 (2656mb/s) = 19.9GB file per 60 seconds
ProRes 422 HQ (1768mb/s) = 13.3GB file per 60 seconds
ProRes 422 LT (821mb/s) = 6.1GB file per 60 seconds
Playback of ProRes codes on Windows 11/10 requires high horsepower and large space. If your hardware can't make it, you can reduce the file size of ProRes MOV/MXF videos with the ProRes video transcoder for Windows.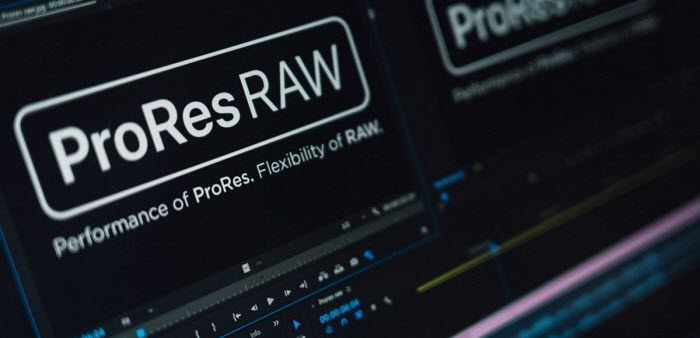 FAQ
1. How is Apple ProRes different from H.264/H.265?
ProRes, H.265, and H.264 are all video codecs and they work in a similar way, except in different compression levels. H.264/H.265 are more compressed to achieve a smaller file, but at the cost of the image quality isn't as robust and a longer time to encode an H.264/H.265 video.
Apple ProRes is less compressed so as to retain more of the image quality and color, and encode and decode faster. But that results in a larger file size. ProRes was intended for post-production workflows like editing and coloring. H.264 and H.265 are designed to be easier to share.
2. How do I export ProRes from Windows?
On Windows computers, Premiere Pro is the only mainstream program that can export ProRes files. You can also use the open-source tool FFmpeg to export ProRes videos on Windows. If you think that's complicated, the WinX HD Video Converter Deluxe is also able to encode videos to ProRes codec in MOV format.